2019 Closeout: What Groundbreakers accomplished
In 2019, our customers used Procore to do more. We measure our success by the success of our customers – the owners, general contractors, and specialty contractors. The only things we build are the things that help our customers build, and there was a lot that was accomplished by this community of Groundbreakers in 2019.
In celebration of all that the community of Groundbreakers has accomplished together this year – which includes over 260,000 projects in more than 100 countries – we put together the 2019 Closeout.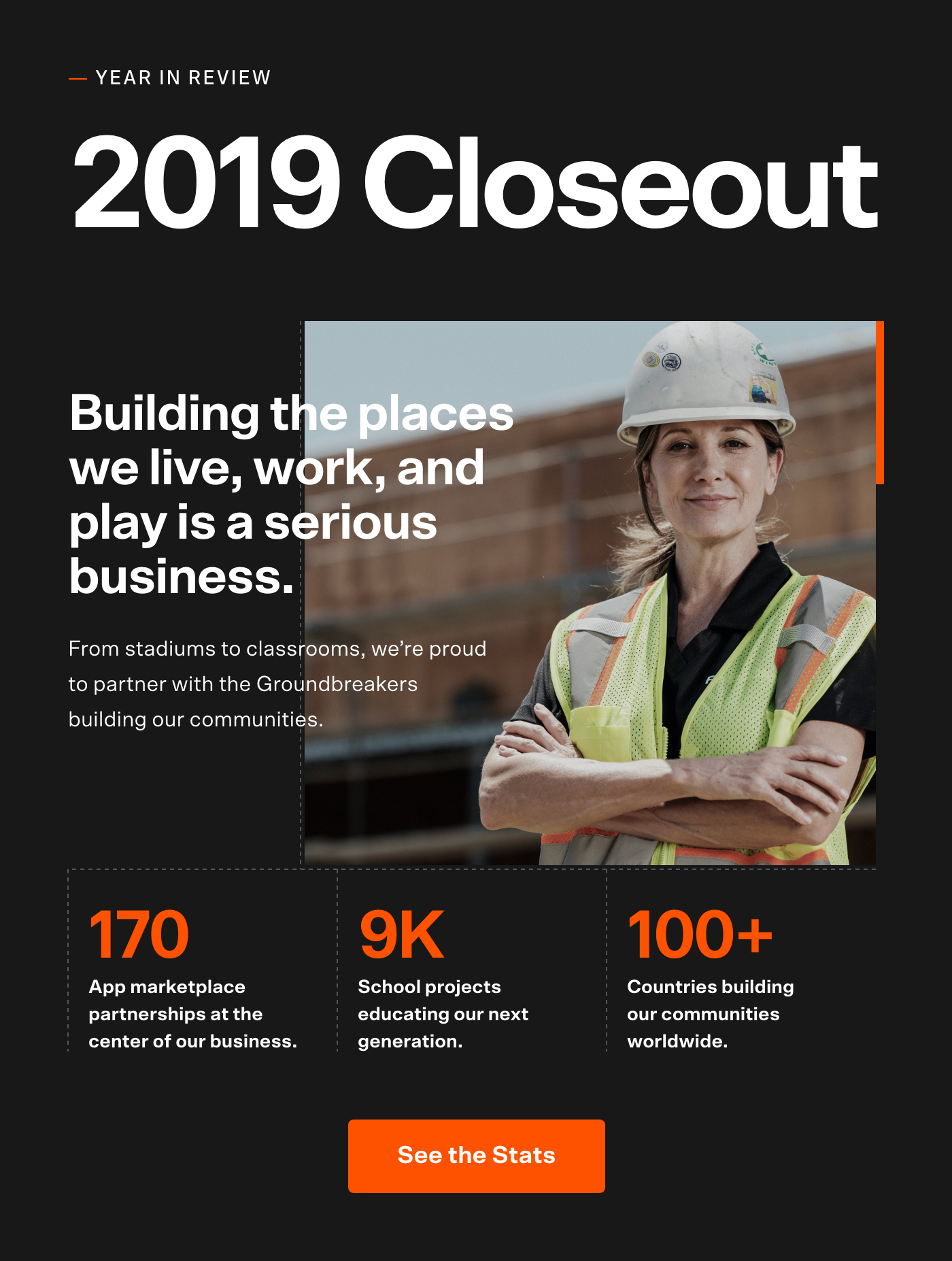 The numbers behind all these accomplishments tell quite a story. It's a story we're excited to share with you. Building the places we live, work, and play is a serious business. You build the world. We want to say thank you.
Check out the 2019 Closeout to see more of what you accomplished in 2019. We look forward to seeing what we can build together in 2020.