5 Questions with Procore's Quality and Safety Product Manager
Last week was OSHA's National Safety Stand-Down, organized to place awareness around accidents on the jobsite. The scary truth is that construction is one of the most dangerous industries in the United States.
Quality and safety is an important aspect of what we do at Procore. We sat down with Mark Weeks, Quality and Safety product manager at Procore, to get insight on the technological trends positively affecting safety on the jobsite and what we can do as an industry to make sure we continue focusing on this important topic.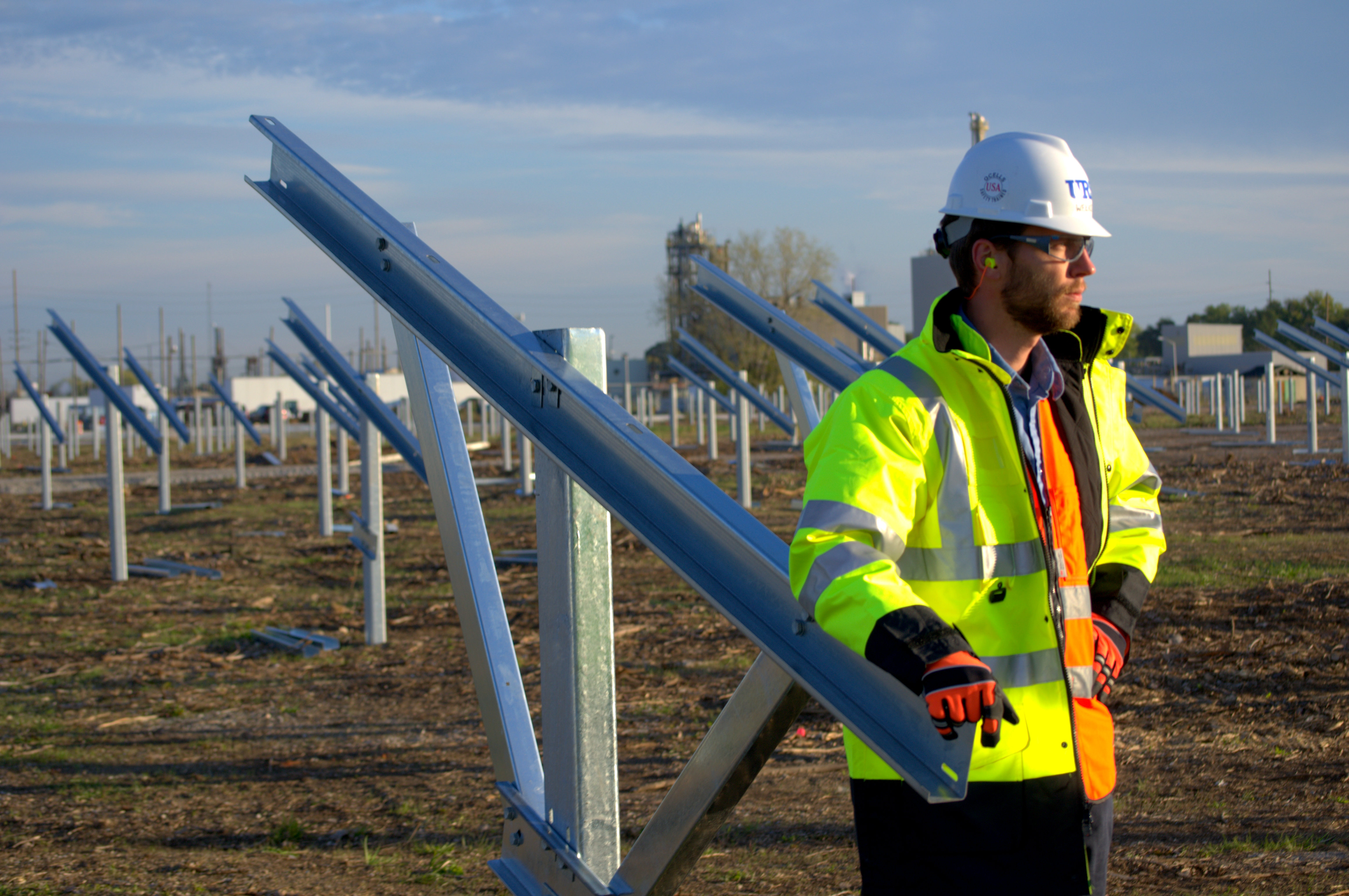 What are some of the ways that technology has made construction safer?
Materials science, engineering, and manufacturing technology has provided enormous enhancements to physical safety equipment such as high quality PPE, life safety devices, and engineering control measures.
Information technology has enhanced several additional aspects of construction safety, including training, planning, coordination, and communication. Advancements in construction information technology with digital documentation have facilitated consistent application of safety procedures throughout construction organizations by making digital records much easier to maintain, search, and analyze than hard copy systems.
In 2014, there were 874 recorded construction fatalities in the United States. We aim to change the narrative on safety in construction and drive the incident rate down to zero.
By leveraging new quality and safety applications, we can answer important questions such as whether workers have completed appropriate safety orientation, training, and certification programs. We can easily share daily toolbox talks with multiple crews and log the workers that attended toolbox meetings. We can perform jobsite safety audits and equipment inspections, immediately share the results with the team, and assign necessary follow up items to the appropriate people. We can check off our pre-task planning procedures and complete relevant job hazard analyses (JHA's) prior to beginning work on a task.
These procedures are not new, of course, but utilizing web and mobile quality and safety software applications to perform these activities greatly enhances efficiency, maintains excellent records, and most importantly, captures the data in a usable format that allows robust reporting and trend analysis. This last point is key to identifying opportunities for improvement based on leading indicators and taking action to eliminate safety hazards.
What do you think can be done to overcome reluctance in reporting 100% of any safety issues on the jobsite?
There is a strong sense of camaraderie in the construction industry. We're all looking out for each other and perhaps there could be a reluctance to report a near-miss incident because we don't want to get anyone in trouble. The key to overcoming that reluctance could lay in fostering a culture of safety at your jobsite where everyone feels comfortable reporting near-misses without the fear of retaliation. The truth is that the best way to look out for one another is to bring attention to safety hazards and get them resolved as quickly as possible.
Reinforcing the positive aspects of reporting safety issues can help foster a culture of safety at the jobsite. If someone reports a near-miss, highlight it in your next tool box meeting and summarize what actions were taken to eliminate the hazard and prevent an incident from occurring in the future. Even the seemingly small things can make a big difference in improving site conditions and shifting the worksite attitude to focus on safety. If someone notices a patch of ice in a walkway and spreads salt and sand on the ice to prevent a slip and fall, commend the proactive behavior. If someone notices debris in a stairwell and clears the access route, compliment his or her initiative.
Also make sure that your team feels empowered when it comes to health and safety. Some workers may feel timid about speaking up on a safety issue. Safety is everyone's job. Emphasize that everyone has Stop Work Authority if they witness an unsafe condition or unsafe act. Furthermore, not only do they have the authority, they have an obligation to themselves and their co-workers. A safety incident should never occur because someone was afraid to speak up.
Of course, having a good attitude and building trust with the team goes a long way. Let your crew know that you genuinely care that they return home from the site in as good of shape as they arrived.
What are some resources that small-medium size general contractors can use to help build out their safety programs?
The good news is that there is an abundance of health and safety information available in the public domain and several organizations available to provide assistance. OSHA's Directorate of Construction website offers a wealth of information. There are also many safety-focused alliances and partnerships between government agencies and trade associations. If you are a member of a trade association, reach out and see if they offer safety training and materials.
Also reach out to other construction industry businesses that you are working with or have worked with in the past. Many companies are eager to share best practices for health and safety.
What publications do you turn to in order to learn about industry trends in the construction industry around safety?
I subscribe to OSHA's QuickTakes Newsletter, which provides a nice summary of health and safety news and resources.
Of course, I also follow jobsite.procore.com. I am very thankful to be a part of an organization that actively promotes health and safety in construction and I appreciate the work of my colleagues to get the message out.
Being a product manager responsible for developing tools that influence safety in our industry, what are you most passionate about influencing?
We aim to make a measurable impact on safety in construction. In 2014, there were 874 recorded construction fatalities in the United States. We know that we are better than that; as an industry and as a society. We are in a unique position to provide the tools and information that construction industry professionals can utilize to capture leading indicators, monitor trends, adjust behaviors, implement control measures, share best practices, and realize continuous improvement. We aim to change the narrative on safety in construction and drive the incident rate down to zero. It is an incredible source of inspiration and motivation and we are confident that, in partnership with construction industry professionals, we will achieve our objectives.