BIM Models and Coordination Issues Now More Easily Accessible
A connected and collaborative platform enables all project stakeholders. Today's announcement expands coordinated model collaboration and BIM viewing capabilities to Procore users in new places. Users can now create coordination issues on the mobile app and view BIM models via the web app, simplifying access to critical information. This launch will help our customers break down silos across the project team, identify and resolve design issues prior to construction, and ultimately achieve predictability in the field.
Coordination Issues on mobile :
Procore's Coordination Issues tool, now accessible on mobile, makes it easier than ever for all project stakeholders to be involved in the design management process, whether from the office or in the field. From any iOS device, users can now create a Coordination Issue, capture a screenshot of the model, and assign it to any project contact. Procore's "ball-in-court" accountability assures issues are resolved in a timely manner, while dashboards keep everybody informed. The newly created issue will sync across the platform (iOS, web, and our Navisworks plugin) as well as seamlessly integrate with related RFIs, Observations, Models, and Drawings.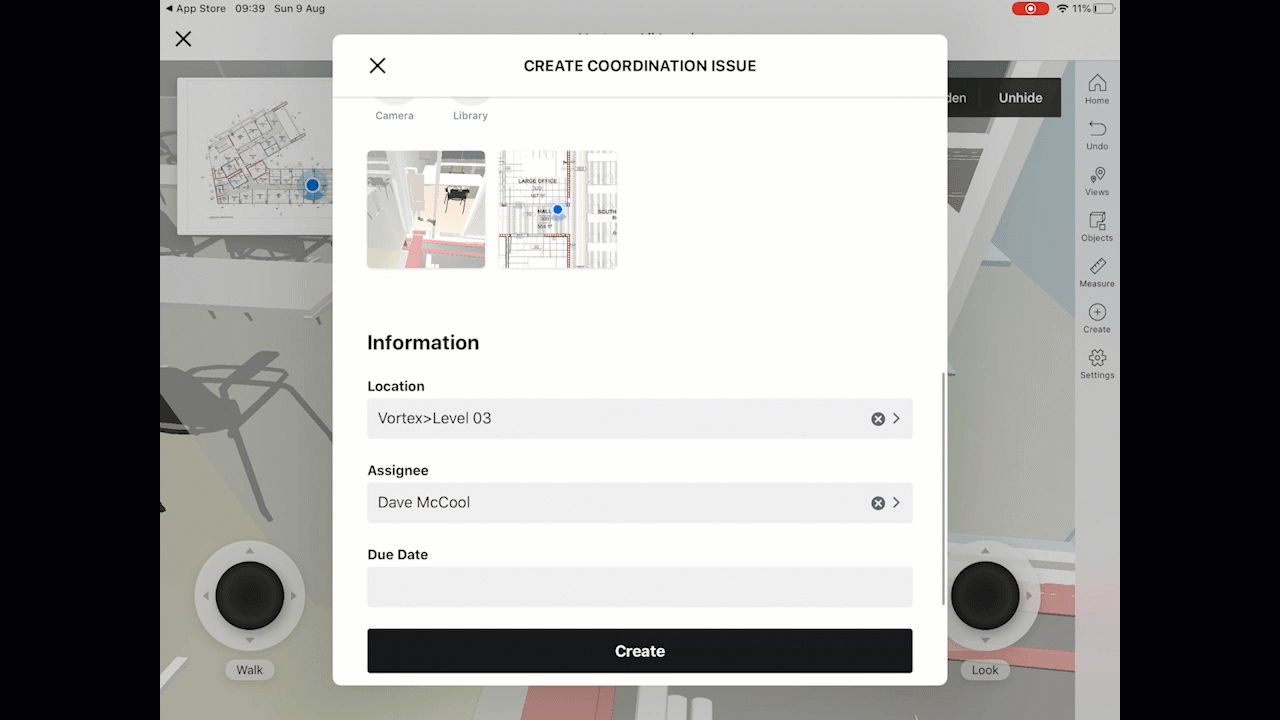 Design teams will function more effectively when given the appropriate context to allow them to respond quickly and keep the project moving along. Coordination Issues on mobile allow for an unbroken loop through a single platform from creation to official response back to the field. Field teams are now able to see design team responses and open any attachments from anywhere.
View Models in a new way:
Procore's latest release allows every project stakeholder to navigate models via the web application, doing away with the need to purchase and install clunky model viewing software. Easily visualize what needs to be built in the field on any web browser, desktop, and mobile device, providing field teams and trades the ability to identify potential issues, eliminating onsite surprises, and improving project predictability.
Getting the models in the hands of those doing the work has never been easier. There's no need to purchase and manage IT licenses – team members can access the model on the device most convenient to them, just log in and go.
"I love the fact that now we can enable many more people to be able to utilize and view the model, as opposed to having to get them set up with Navisworks, for example, teaching them a whole new program, and so on. So it's really nice that this is available for everyone." –Walsh Brothers
Want to learn more about the strides in BIM and Coordination that Procore is making? Request a demo today.