Building New Horizons: Groundbreak 2021
Procore Groundbreak 2021 — construction's global conference of the year —has officially kicked off. The virtual conference includes more than 60 sessions that take a deep dive into new ways of working, and feature insights from global leaders.
Ready to get insider knowledge from top industry experts and build a more competitive business? It's not too late to join us and thousands of construction industry peers and experts: register here.
The theme of Groundbreak 2021 is "Build New Horizons", in honor of the important work that our customers do. At Procore, we live and breathe construction. We are honored to serve the industry as our customers build the world around us.
"For the last 20 years, we have partnered with you to develop a true, integrated platform that connects people, systems, and data in one place," said Tooey Courtemanche, Procore founder and CEO, in the opening keynote. "Procore's platform is purpose-built for construction, and helps drive efficiency and reduce waste, so you can build smarter, grow your business, and meet demand."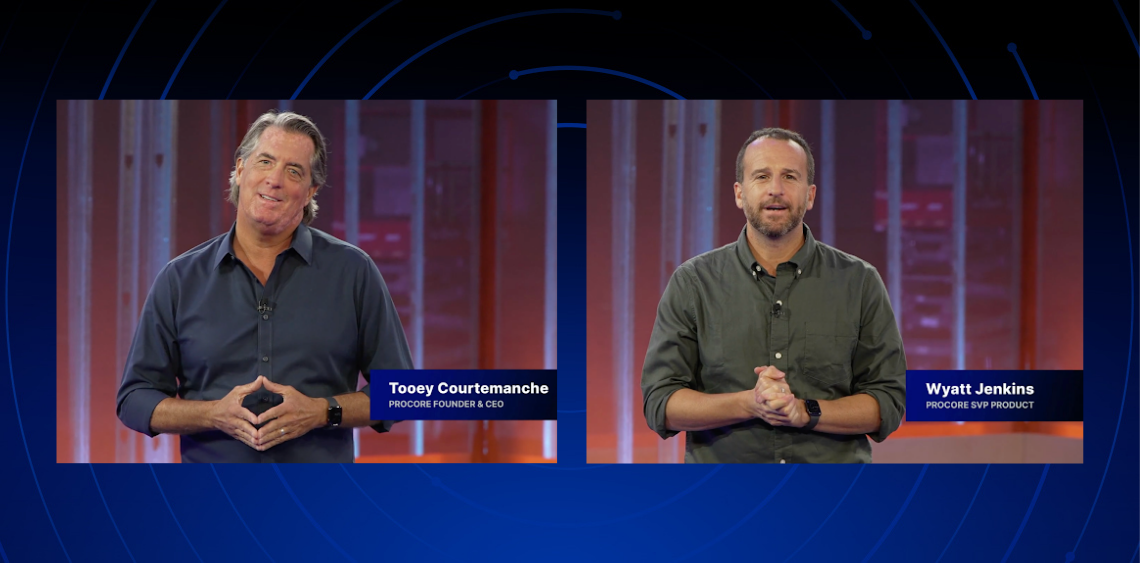 Wyatt Jenkins, SVP of Product at Procore, added: "We have a highly intentional product strategy. We're building an open platform that connects all of our customers' people, workflows, data and tools, with a single user experience that's available on mobile and web, from preconstruction to closeout. We work backwards from the customer need to ensure our technology solves real problems such as poor communication, supply chain issues and labor shortages."
In addition to updates around globalization, mobile innovation, and advancing preconstruction, product announcements made at this year's Groundbreak included updates to Procore's Financial Management solutions.
Bridging the gap between the field and office with real-time cost management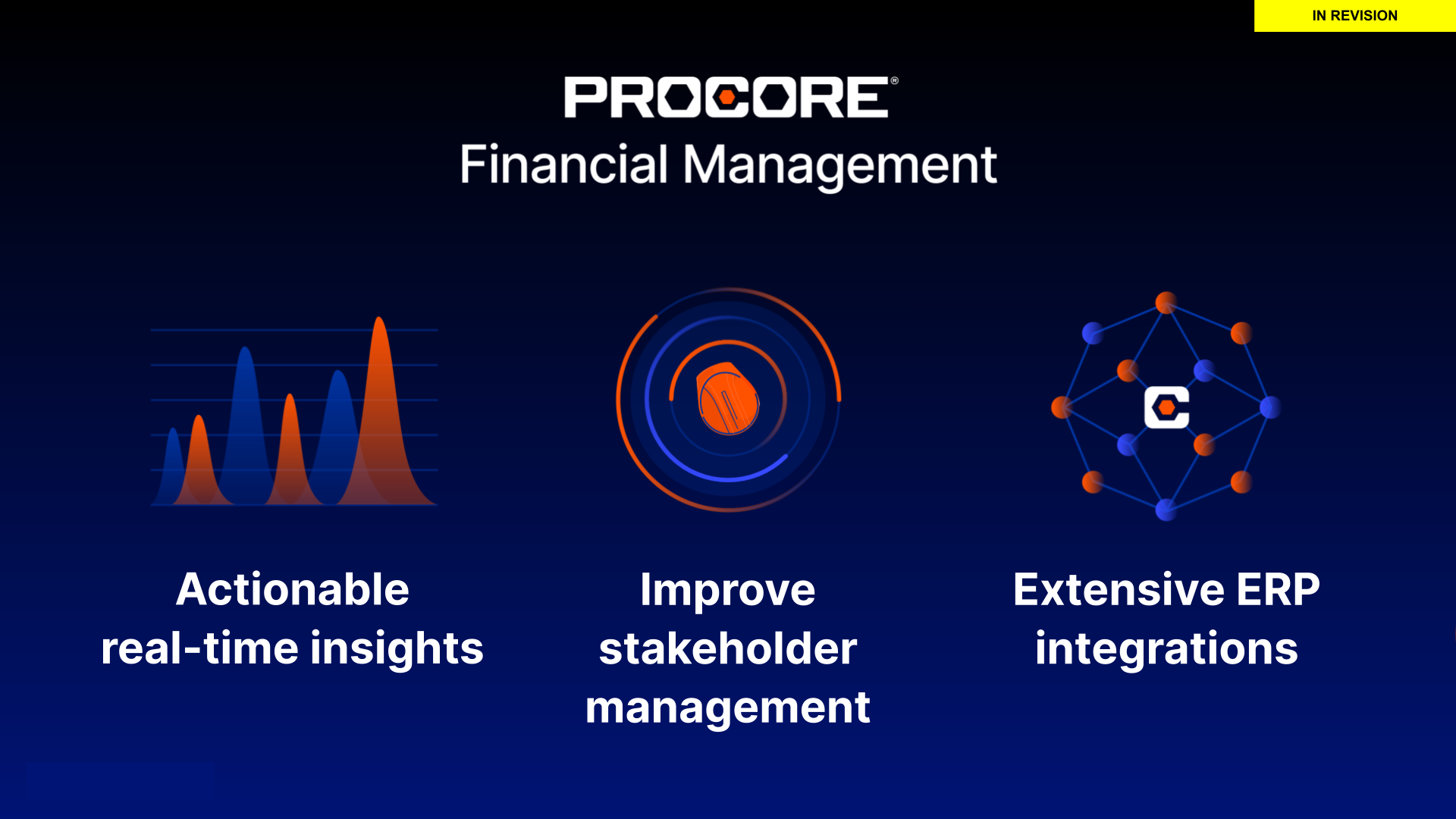 Procore Financial Management is a comprehensive cost management solution that gives customers real-time insights into the financial health of their projects and portfolio — connecting all stakeholders with centralized, accurate data. We have made getting accurate cost data easier with new accounting integrations.
Eight new accounting integrations built on Procore's ERP Connector Platform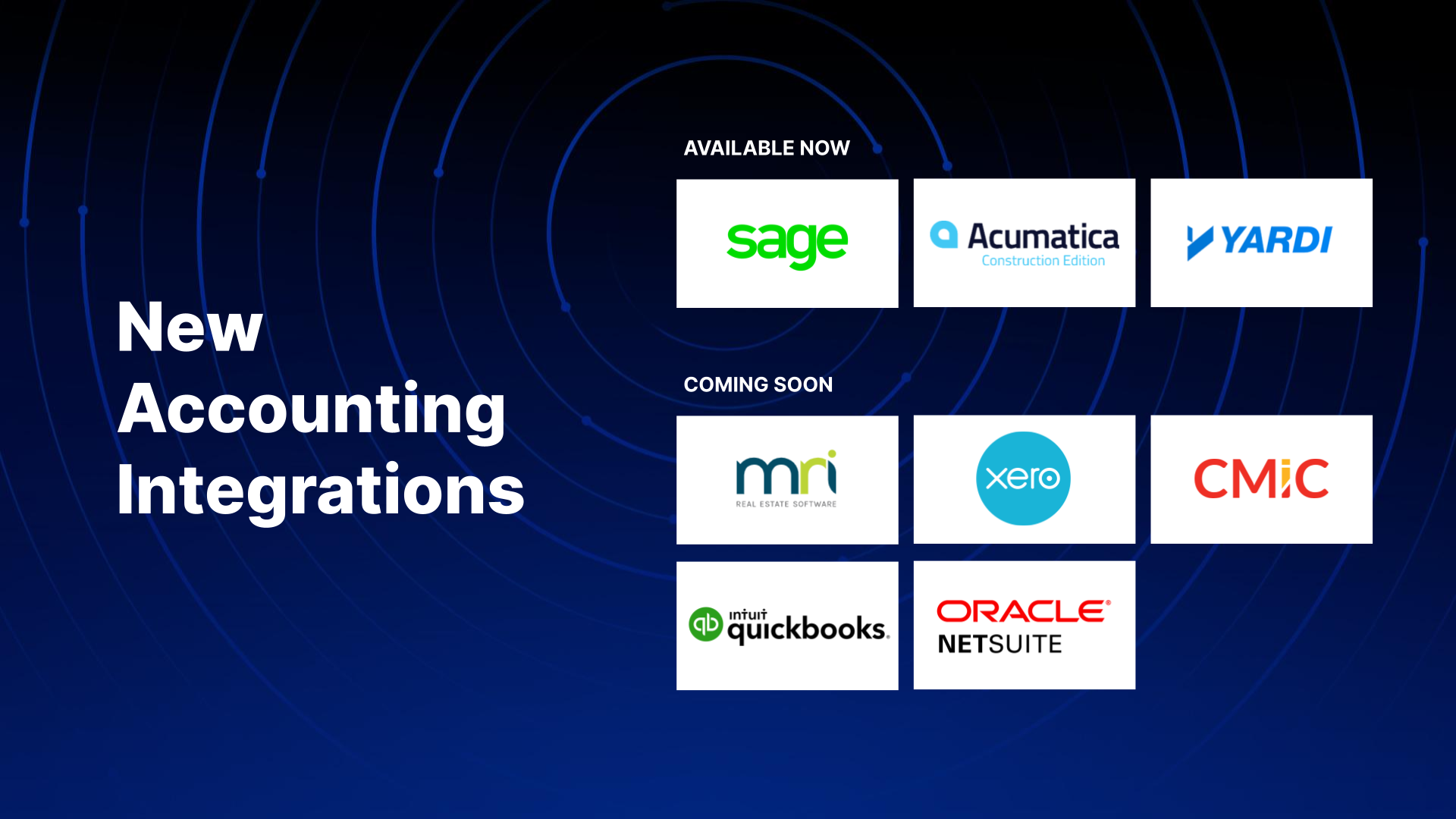 We've made getting real-time cost data easier with eight new accounting integrations. This is in addition to the 40+ accounting integrations already available via the Procore App Marketplace.
With the new Procore ERP Connector platform, customers can build their own custom connections to any accounting system and have real-time access to project financial data across the project lifecycle. This improves decision-making capabilities, builds confidence that data is accurate and error-free, and facilitates collaboration.
Flexible Work Breakdown Structure offers further platform customization
The Procore platform is getting more flexible with Work Breakdown Structure (WBS) on financials. This gives teams the ability to organize and report on financial data to the level of detail that a project, or the business, demands. Users can leverage the power of WBS to create custom segments, generate unique data tags on financial line items, and produce robust financial reports.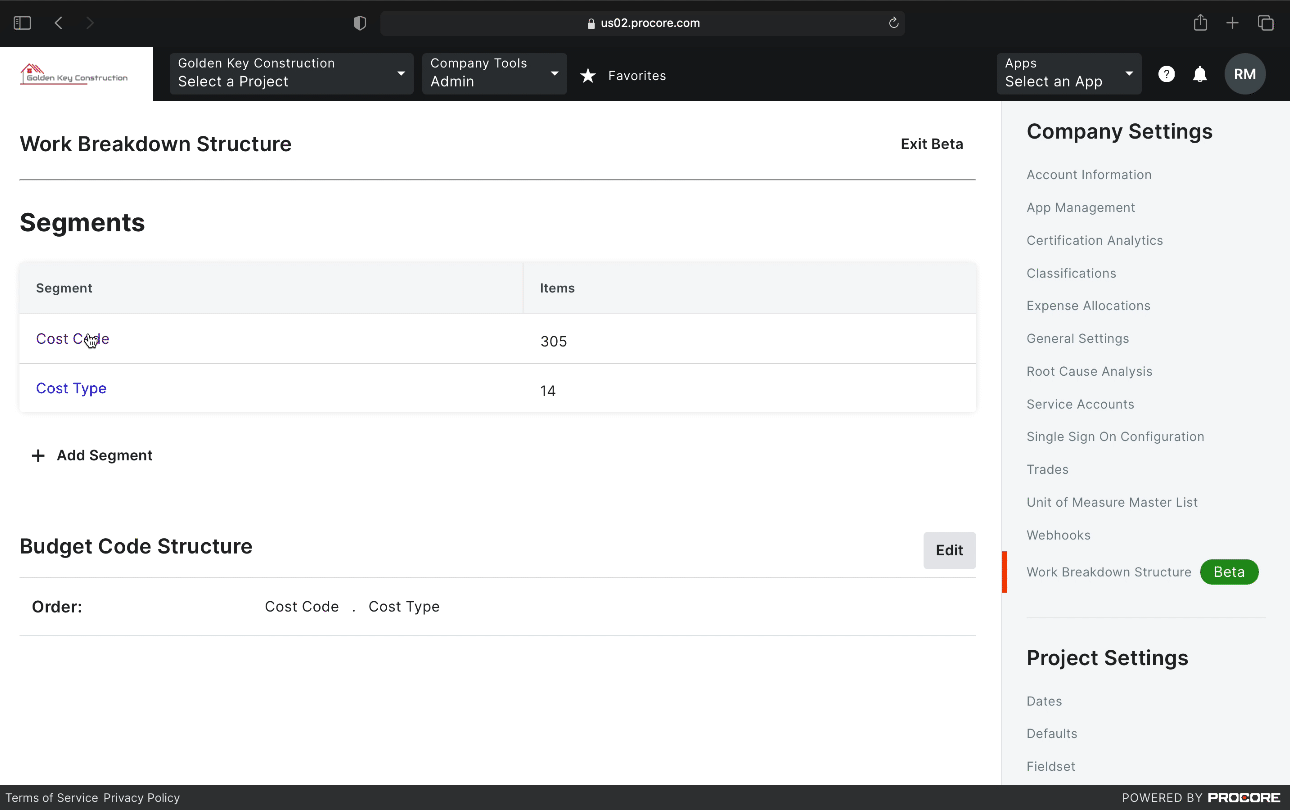 New layouts across financial tools improve usability and performance
Modernized designs for change management, contracts, and invoicing make it easier and more efficient for customers to complete, manage, and track these financial documents. When on a job, being able to reference the status of contracts, invoices, or a change event quickly keeps the project moving and prevents unnecessary fee erosion.
Resources for members of the media Further information on Procore's product announcements, Groundbreak images, and more, are available on the Groundbreak media page.
---
*All product names, logos, brands, trademarks, and registered trademarks of the integrated applications are property of their respective owners