Collecting time from the field just got easier with Field Productivity
Procore built Field Productivity for self-perform contractors who require real-time labor productivity tracking without administrative burden, double entry or complex spreadsheets. One of the biggest costs associated with budget overruns for self-perform contractors is labor, and collecting time from the field can be a tedious process.
Today, we're introducing enhancements to the product that make tracking time even simpler by giving field teams the ability to clock in and out directly from their mobile device.
This new functionality empowers employees to efficiently track their own time with a few simple taps of a screen, and is available to Field Productivity customers at no additional cost.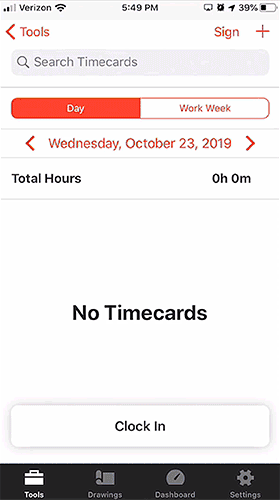 With location services enabled on their mobile device, each worker's time entry is logged with GPS tagging so project managers, superintendents, or payroll admins can easily confirm if their employees were onsite or offsite when they clocked in and out. Employees can also quickly change tasks and projects, without having to leave the My Time tool.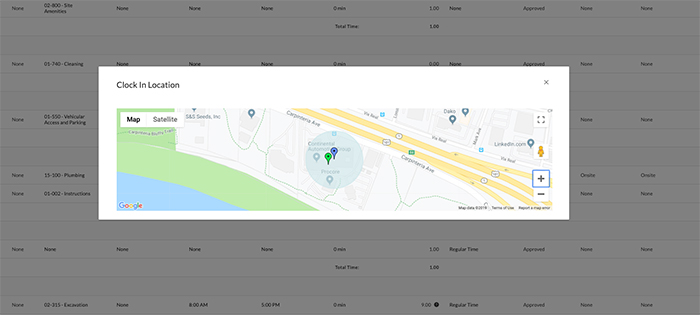 The workflow for collecting time in Field Productivity includes a two-step approval process, which means you can be confident the work completed is allocated to the appropriate cost code, ensuring timesheet data is accurate the first time. Employees can then sign off to confirm that their hours are correct and in compliance with company requirements. These requirements may include taking required breaks, ensuring there were no injuries on the job site or receiving appropriate per diem payout. After labor hours have been reviewed and approved, it's simple to export the data into a payroll system.
Learn more about how you can streamline your workflows further with Field Productivity.