Elevate Critical Communications with the Procore Correspondence Tool
Procore's Correspondence tool, the solution for tracking, recording, receiving, and distributing all formal project communications within a single, secure system of record, has now launched globally. Correspondence is a flexible tool for elevating key project-related communications out of email and into your Procore system of record. This tool enables users to templatize and formalize communications, broadcast directives and updates outward, or request responses from other parties.
Even though certain communication processes are formalized, even mandated, in construction, Navigant Construction Forum estimates the average rework on projects can cost between 7.25% and 10.89% of total construction cost (when both direct and indirect costs are included) - and as we all know, rework typically stems from communication issues. Project stakeholders are responsible for disseminating critical information throughout a project's lifecycle with owners, consultants, contractors, vendors, and more. Now, Procore Correspondence can help keep all stakeholders accountable for knowing the project direction through broadcasting key updates to multiple parties, requiring timely responses, and providing visibility into critical decisions. The Correspondence tool keeps users on track and in the loop, eliminating the risk of key communications being buried in email.
"With Procore's Correspondence tool, we can elevate key communications outside of email and place them in their own, more formal system of record," said Matthew Slaughter, Project Manager at Victory Woodworks, Inc. "This enables us to get the attention and response we need when issues or delays threaten to impact the project."
With robust customization and permission levels, Procore Correspondence can be used in a way that best suits the communication needs of the user. Owners in the U.S. are using Correspondence to request weekly project status updates, general contractors in Australia are using it to deliver site instructions, and specialty contractors in Canada are using it to document material orders.
Here are just a few examples of how customers leverage this powerful new tool:
Notice to proceed
Land access information
Project progress request
Supplemental instruction
Warranty request
And that's just a few examples – users can leverage Correspondence to track internal or external communication within Procore, maintaining a clear system of record.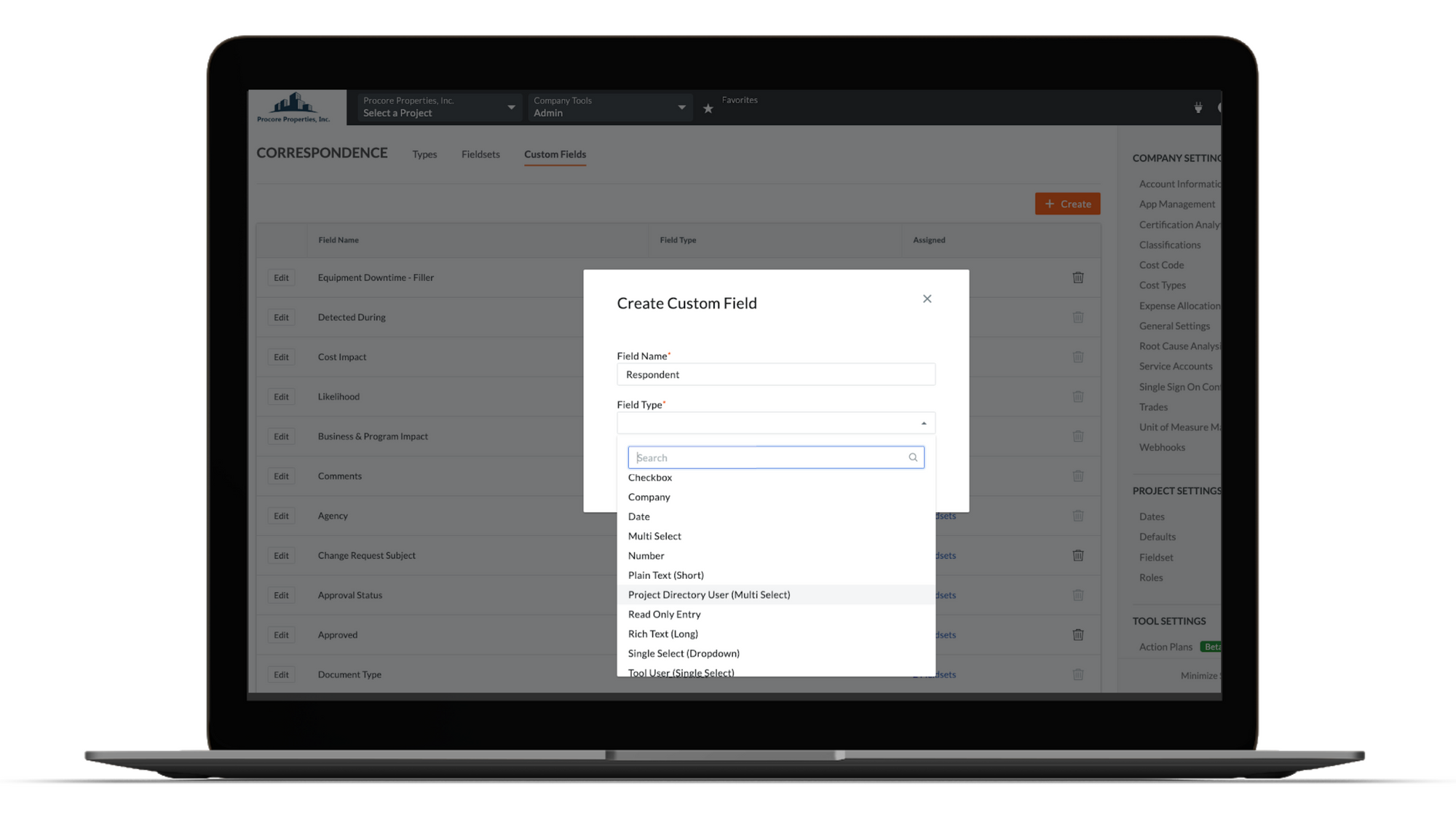 Integrate with DocuSign
Procore's Correspondence tool integrates with DocuSign - which means that any communication item can move through a formal, digital approval process.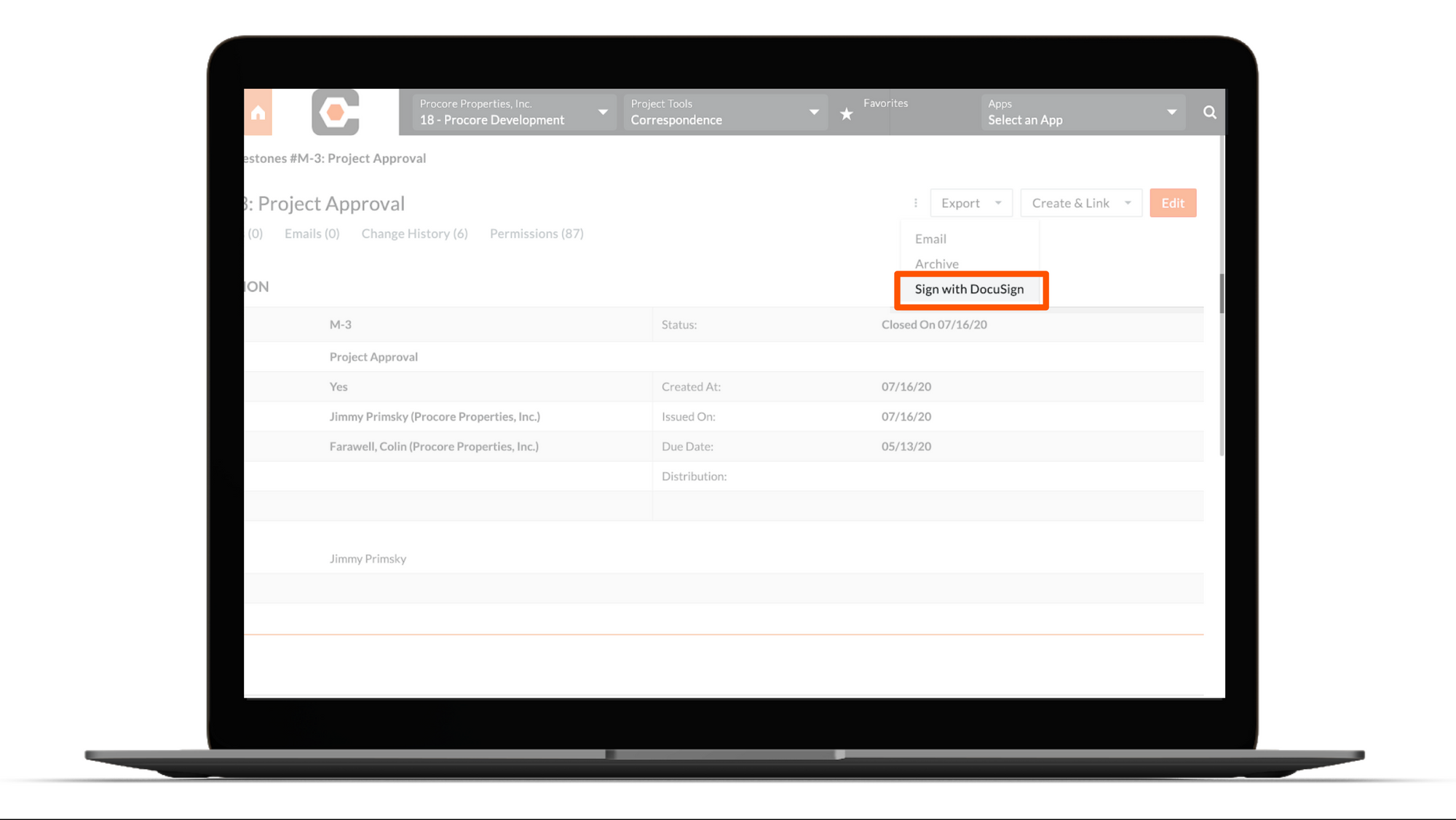 Fully mobile
The ability to access, create, view, and sign off on Correspondence through the Procore mobile app ensures that all project stakeholders are equipped with the information and updates they need from any location.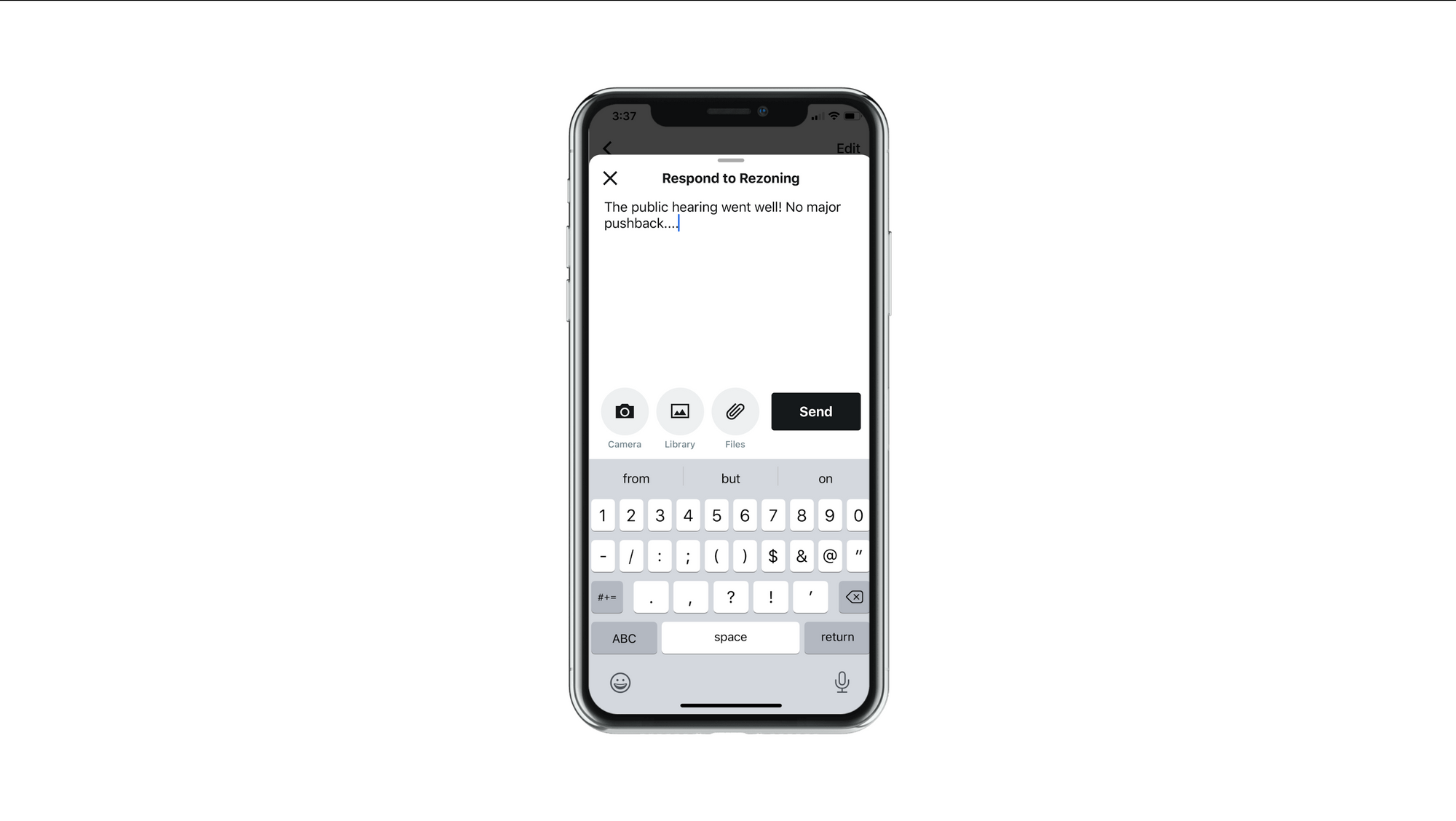 Built-in accountability
With Correspondence, users can assign items to a specific stakeholder or company with a correlated due date. The assignee will be notified automatically to provide a response. The receipt status of requested responses or documents can easily be monitored through Procore reports and dashboards.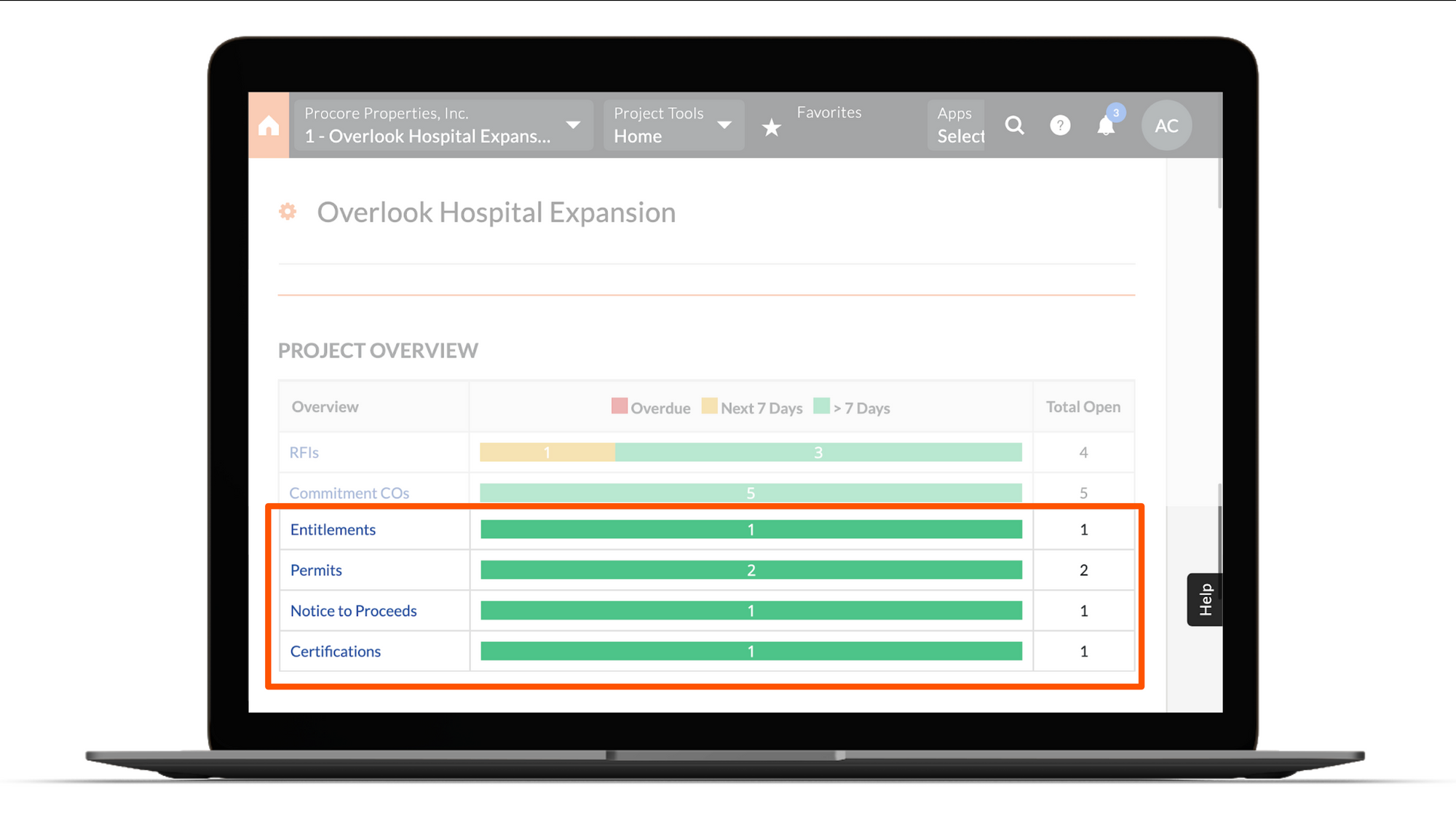 Controlled communication = better projects
Properly tracking and broadcasting important project-related communication can help mitigate risk. In an industry where information can get diluted quickly, Correspondence helps users create the formality and urgency to get the right messages to the right people at the right time. Users can leverage the tool to separate critical communications from the noise.
Correspondence is now live for all current Procore customers with the Project Management Pro, Project Management Owners, or Project Management Essentials solutions. Learn how to start using Correspondence or reach out to a Procore customer support representative.
Not a customer yet? Request a demo today.