Groundbreak day two recap: Netflix Co-Founder, Marc Randolph, new Sage integration from Procore's Brandon Terry and more
Disruptive Conversation
At the start of the day, we heard from Marc Randolph, Netflix Co-Founder, Executive Mentor, and Angel Investor. Randolph has experienced much success as an entrepreneur in the tech industry and attendees listened when he talked about what it takes to become one. He stressed the importance of "just doing it." Time spent talking about an idea or writing an in depth business plan, is time wasted. He encouraged the crowd to get out of their comfort and begin tackling their ideas. He quoted Nolan Bushnell, known as one of the founders of video games, and shared his take,
"Everyone who has ever taken a shower has had an idea. It's the person who gets out of the shower, dries off, and does something about it who makes a difference."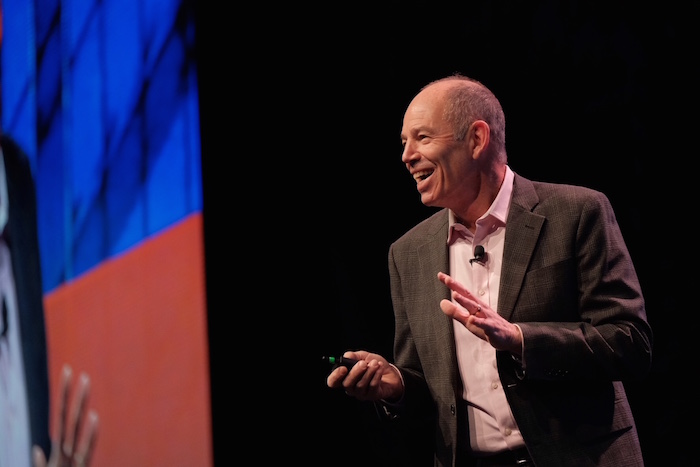 Celebrity Captain Keith Colburn, from Deadliest Catch, was also a popular speaker. He addressed what it looks like to manage chaos well. Being a commercial crab fisherman, with some incredibly chaotic stories, Keith emphasized the importance of being well prepared and how crucial it can be in stressful environments. His rule of thumb with his crew,
"You don't command respect from your team, you earn it."
He passed this along to leaders in the construction industry as well.
Sage and Procore Integrations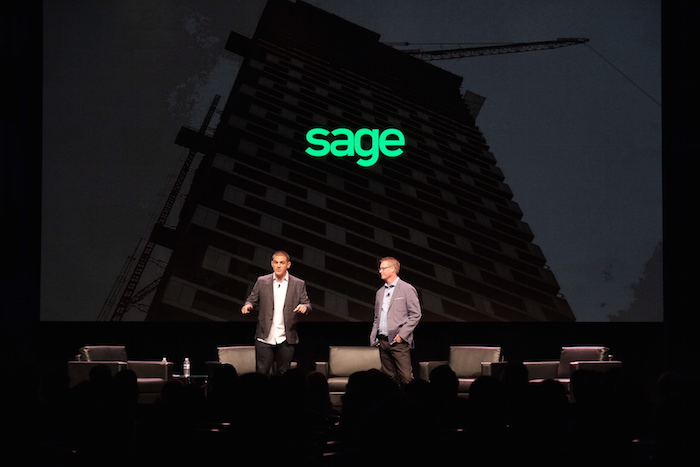 Brandon Terry, Procore Senior Vice President of Product, addressed the crowd and shared some exciting Procore product updates and new releases. Perhaps among the most awaited was the new integration between Procore and Sage 100 and the enhancements made to the already existing integration with Sage 300. Read more about these new developments and what they mean for your business here.
Women in Construction Panel
Attendees of the Women in Construction panel filled the hall to hear from panelists about what it looks like to tackle the issue of gender diversity in a male-dominated field. Eventually the presentation transitioned into a larger discussion between panelists and attendees. The session quickly turned into a dynamic conversation flowing both ways about diversity, equality and how to do this well. People were exchanging ideas, asking advice and sharing their experience.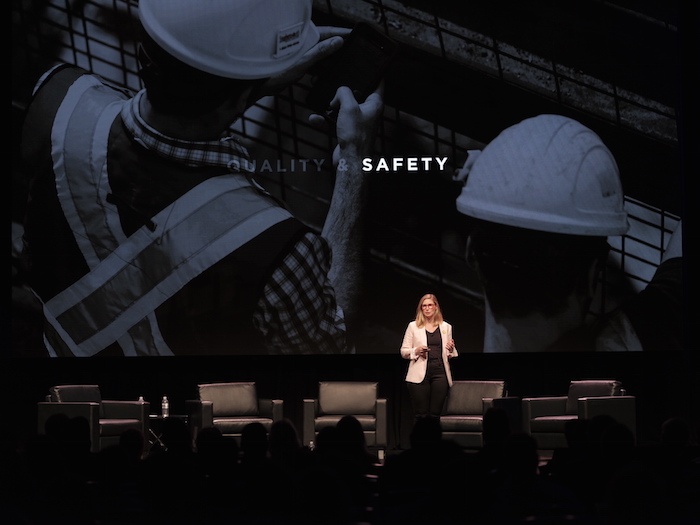 We heard from international construction professionals in a "Going Global: Construction Around the World" session. Speakers addressed sustainability on the jobsite and warning signs for how to predict when your project is going wrong. It was an eclectic and engaging day, full of useful topics being covered.
We also had partners make announcements about their product developments and integrations.
Procore Partner Announcements
OpenSpace, an artificial intelligence platform, announced their enhanced integration with Procore. "OpenSpace makes it effortless to generate complete visual records of any space, indoor and out, and track progress over time with Google Street View style captures of anything. The patented technology replaces the 'we said, they said' of building construction and asset management with concrete facts, accessible from anywhere, anytime. OpenSpace simplifies dispute resolution, liability claims and day-to-day management of the built environment." Read more about the integration here.
New integration capabilities with drone technology were also shared by Procore partners Hangar Technology. "Hangar JobSight gives construction professionals "request and receive" access to drone visual insights. Through a new platform integration, companies leveraging both Procore and Hangar will be able to pair visual imagery with project documentation. Users can browse visual project data within Hangar and link observations directly into their Procore project account." Betsy Lillian expands on the integration here.
An exciting integration with SmartRock™ was released. SmartRock™ is the first concrete sensor and materials testing solution to integrate with Procore software, monitoring the strength and temperature of concrete pours.
It was yet another successful day at Groundbreak 2018. If you were unable to attend and want to see the highlights, be sure to visit https://www.procore.com/groundbreak for Brandon Terry's keynote and the most popular sessions of the day.