Conquering Groundbreak's Mechanical Bull and other Breakthrough Technologies
Groundbreak is Procore Technologies' bold redefinition of a construction conference. Rub shoulders, innovate, educate, and dance like a fool (or however it is you dance). With thousands of your construction colleagues in attendance, 70 or so eyebrow-raising breakout sessions, facetime with Procore's software engineers, and a chance to write tomorrow's construction-tech today, Groundbreak is unique both as experience and opportunity. Have you been? Check out this year's speaker series and exciting agenda and register here before ticket prices increase September 1st.
Name: Amanda Finnerty
Company: Commodore Builders
Where: Boston, MA
Title: Director of Internal Operations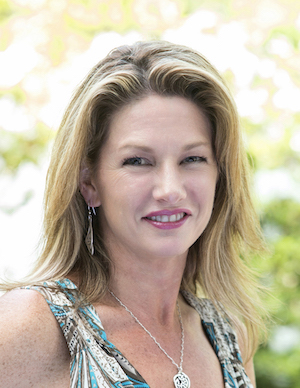 Commodore Builders is a $350M construction management firm that builds some of the most notable projects within Greater Boston. Their goal is to provide clients and partners with a construction process that eliminates the surprises, while elevating the experience so they can execute with excellence. Commodore focuses its expertise within the commercial, tenant interior, life sciences, institutional/academic, and hospitality markets.
Amanda Finnerty is Commodore Builders' Director of Internal Operations. She is soft spoken and deliberative, choosing her words carefully between sudden bursts of laughter. Amanda is describing her Groundbreak experience.
"Seeing Tone Loc and Vanilla Ice—I grew up with them, so that's totally in my wheelhouse." Amanda had a chance to enter the wheelhouse at Groundbreak 2017, but uses a barnyard fowl metaphor to explain how circumstances complicated the opportunity. "I was right there and I chickened out. Which is the only thing I'm disappointed about from last year. I didn't get up there on stage with Vanilla Ice. I was too chicken!" What did Amanda make of the rest of Procore's fab construction tech summit?
"They had great industry topics and sessions that you could attend, and my favorite part of the entire event was the Innovation Lab. They really expanded it, and that just absolutely blew my mind. You got to spend real time with the Procore designers. You got to see what they were working on. One thing I love about Procore—both with the product and with Groundbreak—is how they take customers' feedback very seriously." What else caught her attention at Groundbreak 2017?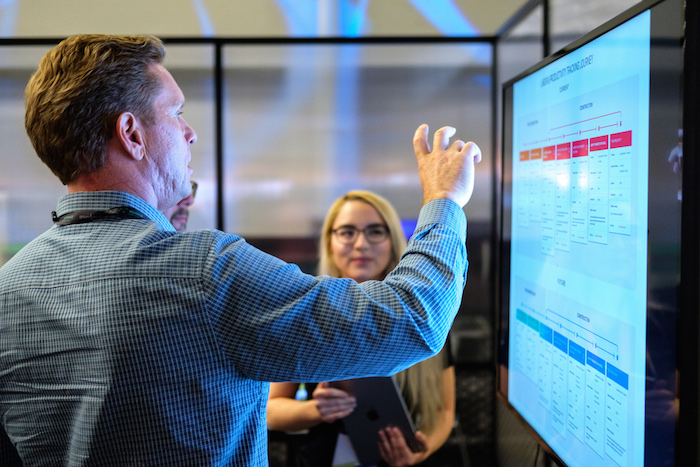 All Things
Procore's Groundbreak summit is all things to all people. Part construction technology gathering, part networking event, part corporate retreat with dancing, Groundbreak hits all the marks and leaves its attendees enthusiastically embracing the ascent of construction technology. Uniquely, Groundbreak encourages attendees to get in some face-time with Procore's software crusaders. Groundbreak is a riot of invention, conversation, and a pinch of recreation. Just ask Amanda.
"So, people don't know it but I'm shy. You would never know it if you met me because I seem like a very outgoing person, but in a lot of ways I'm shy and I do push myself. And I pushed myself at Groundbreak 2017. I met a lot of peers and we shared a lot of stories." She pauses, seeming to contemplate her next comment. "They had a mechanical bull, which I rode, by the way."
Excuse me?
"You know, there was some prompting," Amanda hastens to add. "And where were they for Vanilla Ice? They managed to get me on the mechanical bull. I could've used their encouragement earlier." When shy Amanda wasn't riding the mechanical bull—probably whooping and waving one Stetson-clutching arm like a rodeo champ harnessing the future itself (ahem)—she was partaking of, and leveraging, Groundbreak's infectious spirit of innovation.
A Huge Takeaway for Commodore
"At Groundbreak I attended a session on how you can build your own Training Center. It was a lot of work to implement it. But I went back to work from Groundbreak, and I did it. Now at Commodore, I have this incredible Training Center where we no longer send out attachments to emails. We send out links to our Training Center. It's really streamlined our training, and not just our Procore training." Amanda was even more pleased at the excited level of adoption back home. As Commodore's Implementation Manager, Amanda is accustomed to some degree of pushback from her colleagues.
"Well, from implementing every software rollout in our company, across every process and procedure, I get a lot of pushback. I get a lot of, 'Oh, that's nice, but I'm not gonna do it.'
Procore's Training Center is the first software that I've rolled out where everyone responded with, 'Oh my gosh, I love this. Can you give me more training? I want to learn more about it. I want to learn how to do it better.'"
Good. Better. Beta.
As Commodore Builders' implementation point-person, Amanda Finnerty is on the phone a lot with Procore, and it's all good. "I beta-test a lot of the tools in Procore. So, I work with the product engineers on a lot of the tools. I've done all different kinds of sessions with them. Procore reaches out to me because they know I'll volunteer and I'll give feedback." Amanda Finnerty has been to every year's gathering since Procore launched Groundbreak in 2015. She knows the joint. And through all the changes there have been constants.
"There's a lot of fun. You're working hard during the day, and then Procore gives you a really great release at night to have some more fun. I think that's an important balance, because you are a little bit tired at the end the day. But Procore makes it such a good time in the evening that you don't want to miss out on that either! So, it's a little bit exhausting, but it's well worth it and I love going."
---
Don't miss your chance to attend the most important construction event of the year. Register here.