Highlighting The Top Five Enhancements of Q2 2022
Efficiency and productivity are imperative to a successful project outcome. In Q2 2022, Procore made strides toward our vision, improving the lives of everyone in construction, by releasing new enhancements that help save users time while increasing productivity.
Here are our top five enhancements of Q2 2022:
#1. Introducing Automated Area Takeoff
Performing area takeoffs is a time-consuming process for estimators. As the size of a project increases, the amount of time required to perform an area takeoff scales linearly. Automated Area Takeoff can help significantly reduce the amount of time required to perform area takeoff on large, complex jobs.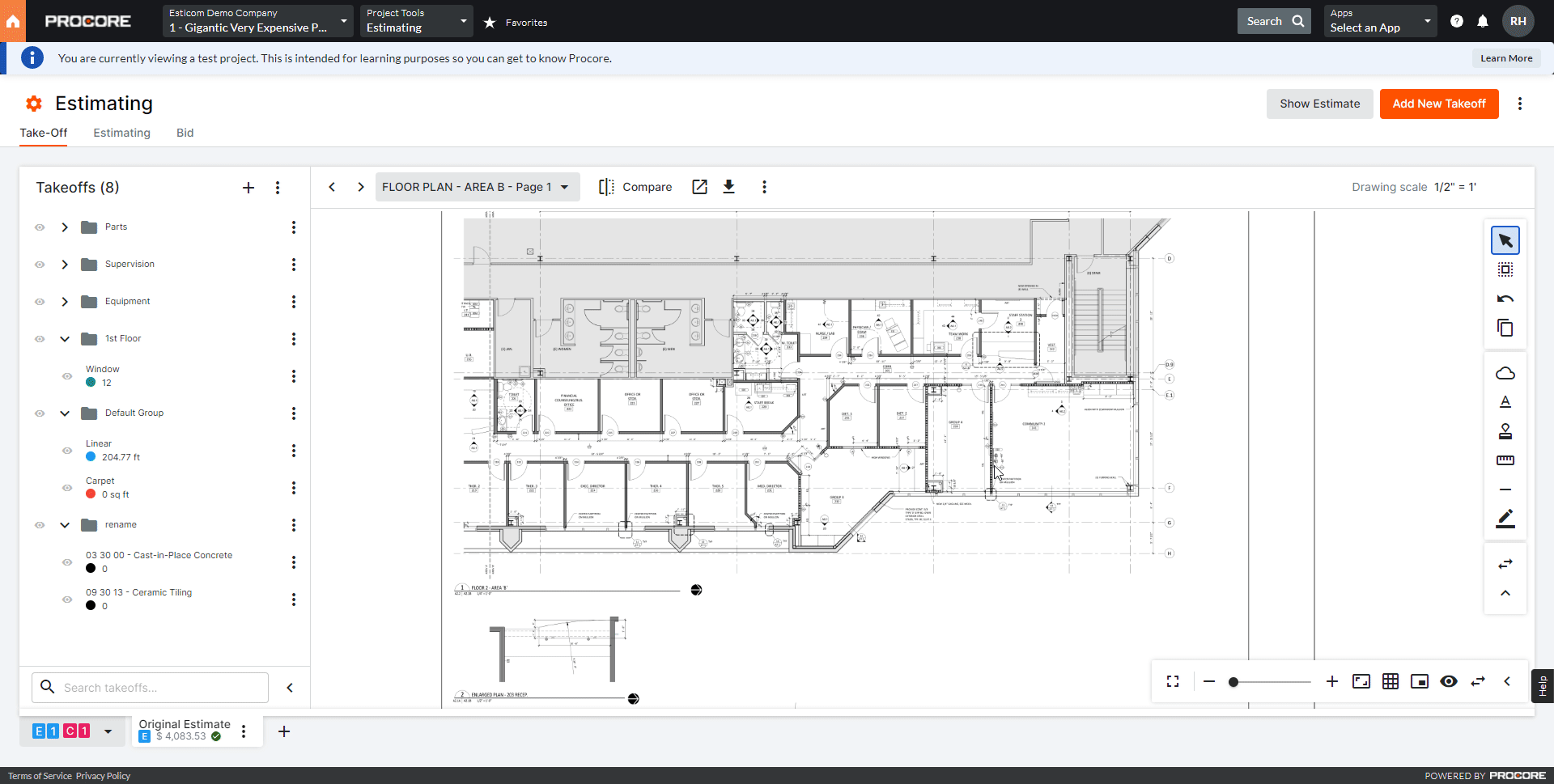 #2. Go from bidding to building faster with Bid Management 2.0
Our new framework for bidding is built around a new custom bid form that we're calling Bid Management 2.0. These custom bid forms allow bid managers to define scopes of work, which improves the quality of data received in a bid response.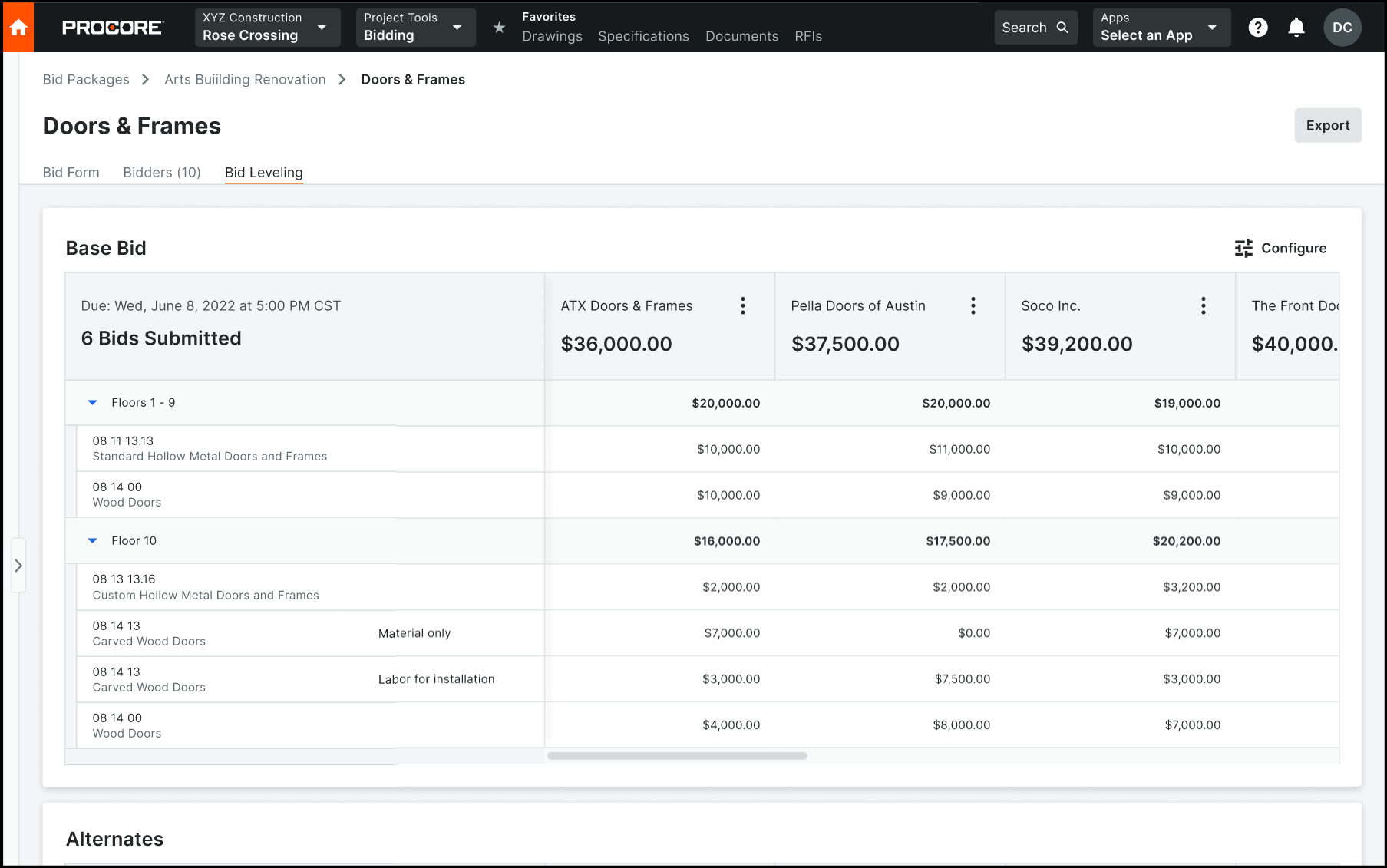 This new format for bid forms also unlocks the other exciting feature present in Bid Management 2.0. Bid Leveling, allows bid managers to effectively compare incoming bids side by side without having to rely on a leveling spreadsheet.
#3. Easily access your information captured in Procore with enhanced reporting
Procore's enhanced reporting for Financials is a tool that gives users fast and accurate insights into business and field operations. Alternatives such as Excel, require manual updates and maintenance. However, Procore Enhanced Reporting allows users to easily access and analyze project information to help mitigate risk, streamline processes, and make data-driven decisions.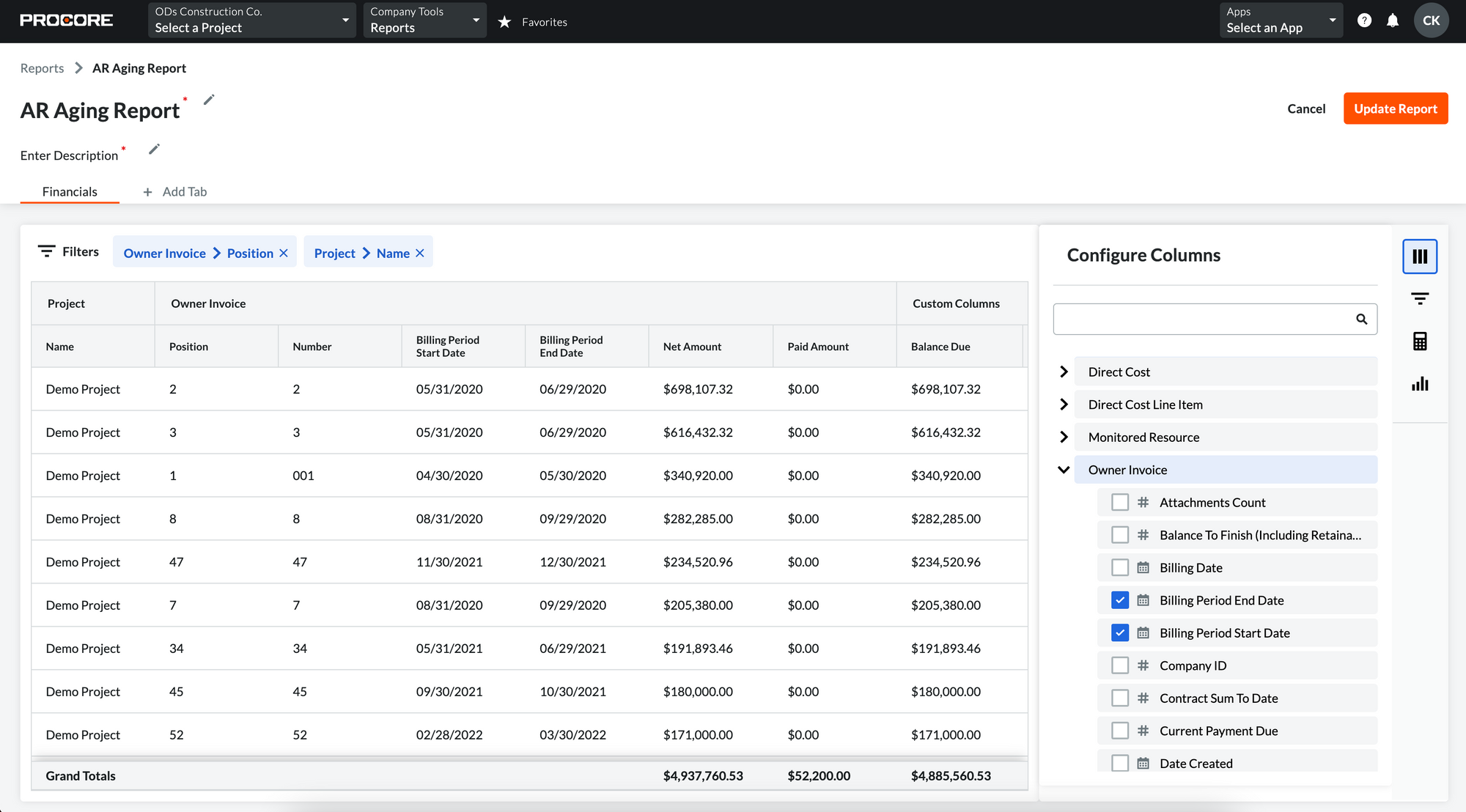 #4. Significantly cut down the time required to create punch items
Procore Quick Capture is voice-enabled input technology that can significantly reduce the time needed to create punch items. Record short videos of issues on the job site and speak to tell Procore what each item should be titled.
"Procore Quick Capture took 1/10 of the time to capture items on a punch walk." - Ben Bateman - Okland Construction (US)
Click here to watch our demo video.
#5. Simplify time entry for your workforce
Leverage smarter time entry logic to streamline the process. Rather than setting the same defaults for all entries, users are now able to automate start, stop, and lunchtime defaults on projects.
What's next?
The features above are just five of the 61 enhancements released this quarter. To learn more about these innovative new features, be sure to check out What's new in Procore.
Want to find out what enhancements will soon be coming your way? Check the Coming Soon Webinar, which will be available on-demand on August 18, 2022. Hear from Procore leaders and product managers about what they are building and releasing in the next 90 days.