Introducing Procore for Outlook, making Procore work for the way you work
Throughout the duration of a job there are going to be instances where communication and sharing documents doesn't always happen directly in Procore. For many users, it's simply convenient to have conversations relating to a specific job over email, or rely on it to send important documents and files associated with the job outside of Procore.
Just as work gets done in both the field and the office, communication also happens in multiple places. That's why we released Procore for Microsoft Outlook, because having easy access to all project communications and files from one place is important regardless of how information gets shared.
The Procore for Outlook add-in currently allows you to:
1) Take emails from your Outlook and send them to the Email tool within a specific Procore project, including attachments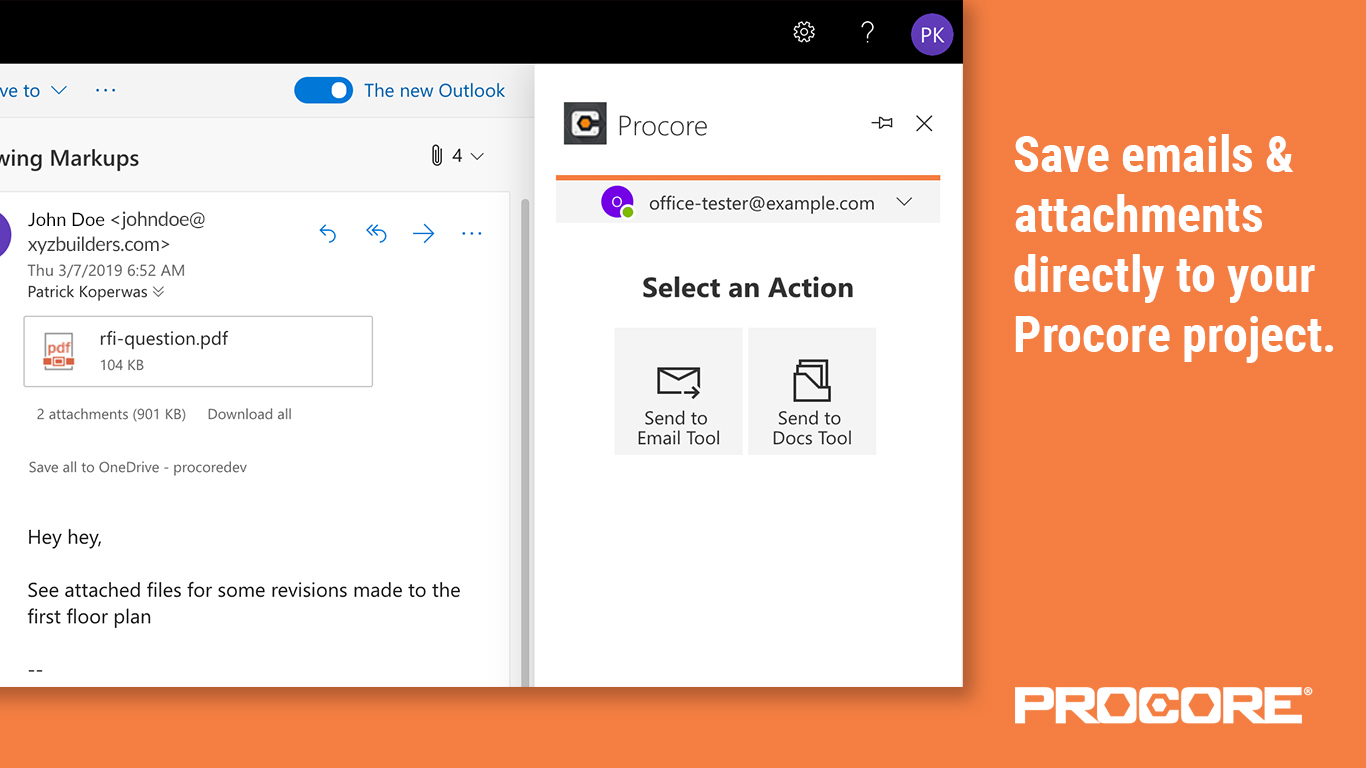 2) Similarly, take emails with documents attached and send those attachments directly to a project's Documents tool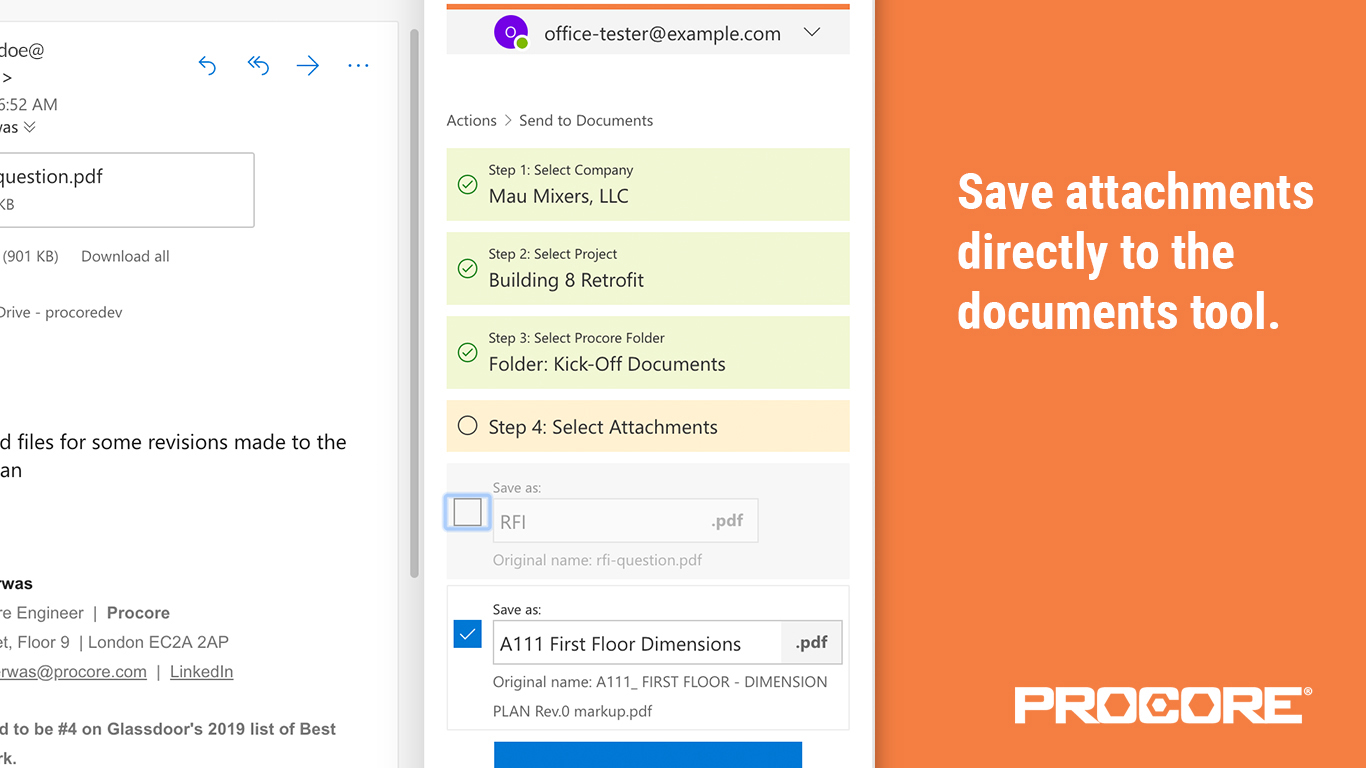 Procore works wherever you work, which is why we're committed to an open platform that ensures you can bring all information related to a job into Procore. Now, email communication through Outlook can be easily filed, tracked, and searched directly from your Procore account, even if that information initially happens over email outside of Procore.
Procore for Outlook is available on the Microsoft store for free to all Procore users.