Introducing Procore Labor Tracking, a Better Way to Manage Productivity and Utilization of Labor on the Jobsite
Tracking labor productivity on most jobs today involves hours being logged manually – jotting notes on paper to be added to a spreadsheet and then audited at a later date for analysis. This process can often lead to situations where a foreman or the office team are forced to make decisions with productivity data that's weeks old.
Making sure each of those teams has access to accurate information regarding the status of the work is critical to staying on time and within budget. This is why we're excited to introduce Procore Labor Tracking as the first product in Procore's new Field Productivity line.
Labor Tracking is designed to equip contractors with the tools they need to manage productivity and utilization of labor on the construction site. With Labor Tracking, field teams will have insight to real-time information about overall project health, and be able to address issues before they materialize by identifying gaps in labor productivity. This level of insight can protect your profit margins, improve performance, and give live visibility into project completion.
Procore Labor Tracking consists of two tools; Timesheets and Crews. With the introduction of these new tools we can provide those decision makers with a way to track installation progress live from the field on a mobile device and be more informed with real-time project information.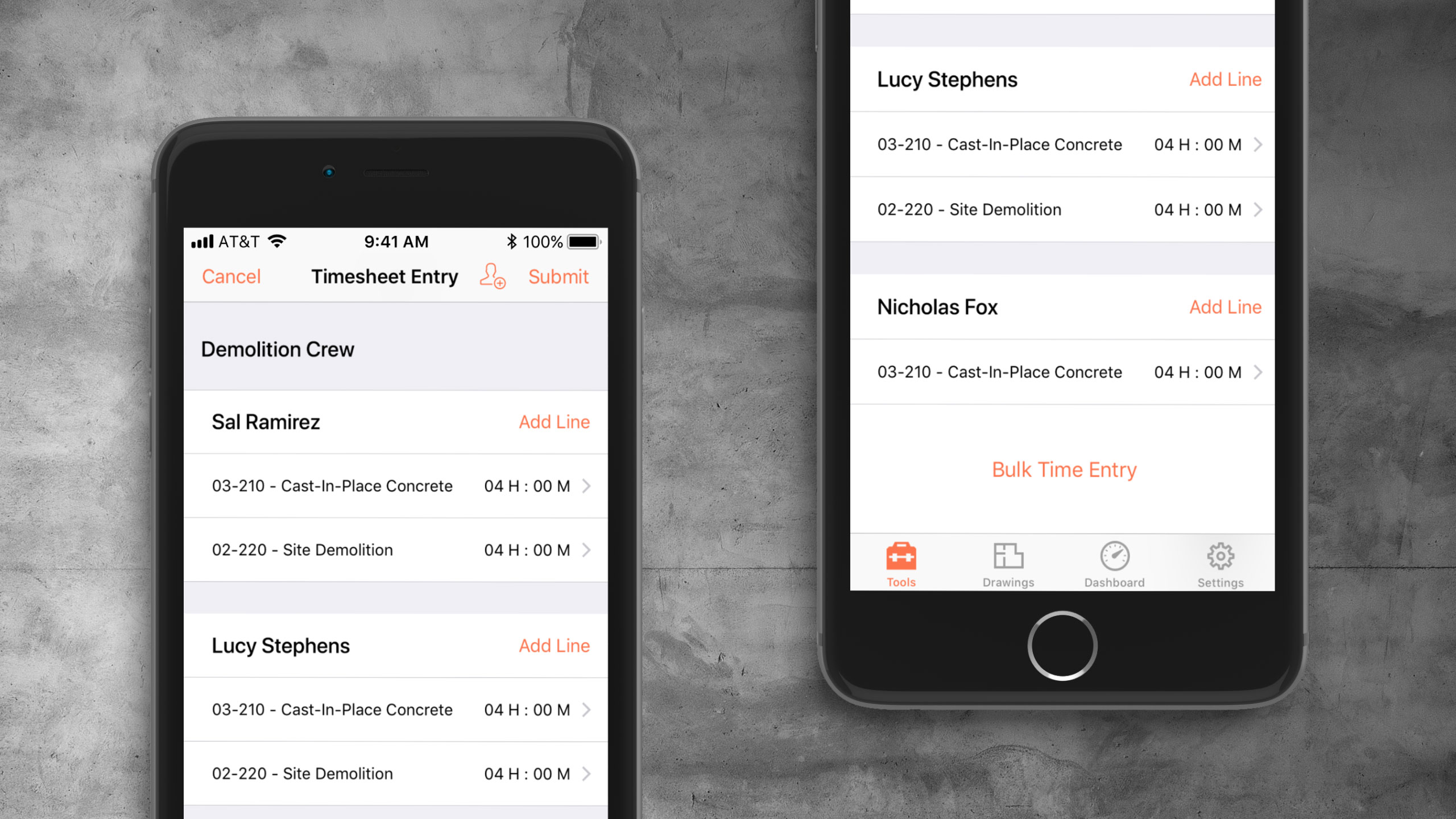 "With Timesheets our foreman enter accurate crew time and select correct cost codes every day. We've seen immeasurable improvement in accuracy of labor data." – Brandon Lopez, Field Operations Manager, ABLe Communications
Built on the Procore platform, Labor Tracking will allow for labor hours and units installed to be applied to cost codes and determine in real time how a certain task is progressing. For example, a self-perform concrete team would measure their productivity on the daily amount of cubic yards of concrete installed against their budgeted total amount.
"When our teams have their dashboards open they're able to see every aspect of the job, all in one place, right on their mobile devices. This level of detail allows us to understand exactly where we are in the job and make decisions as needed to remain on track to deliver a quality project for our clients." – Brandon Lopez, Field Operations Manager, ABLe Communications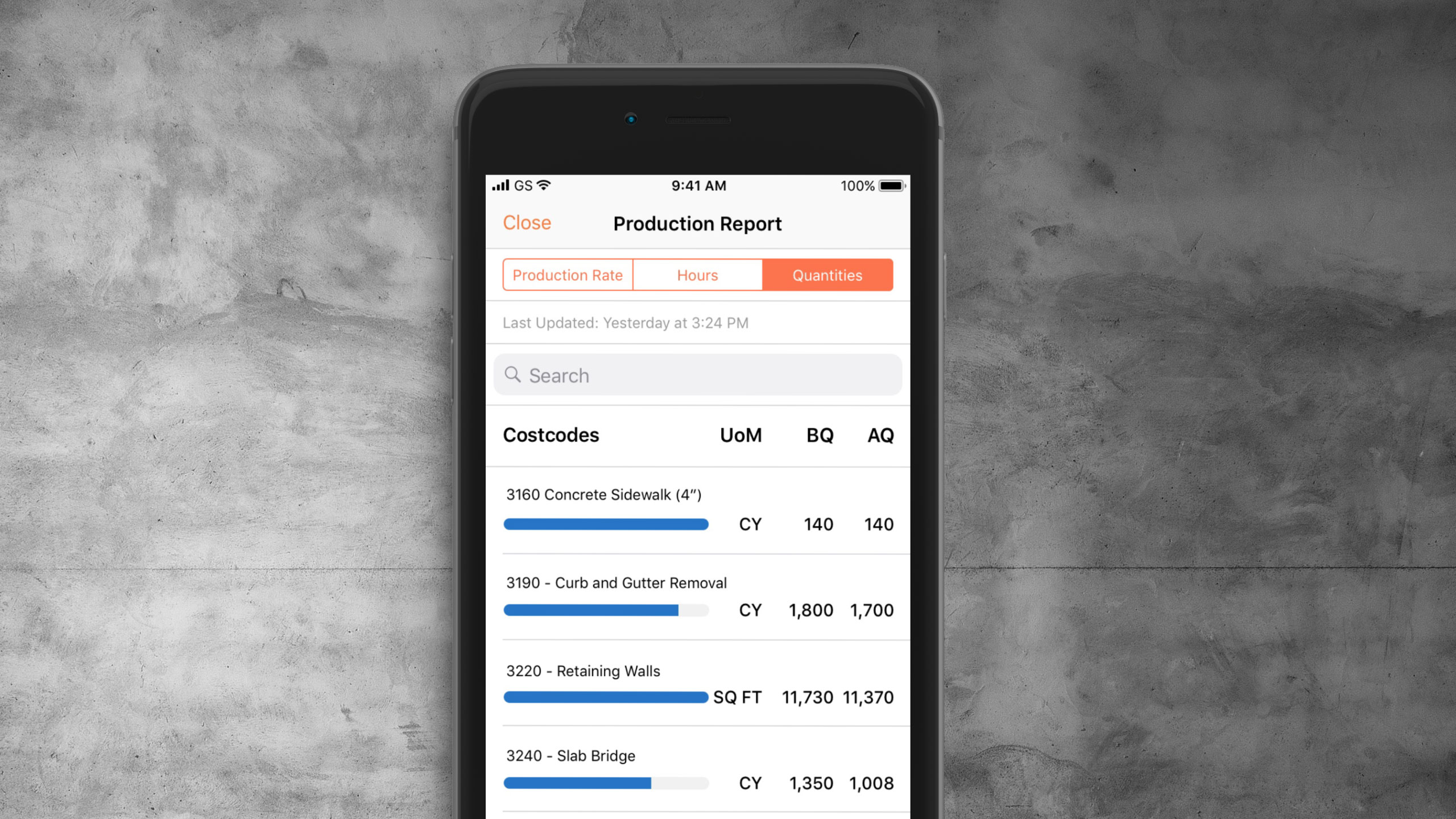 Where traditionally it would take 2 weeks to see productivity reports, Procore's Labor Tracking tools give supervisors instant access to productivity analysis in the field. All of this data is available for payroll, productivity, and historical analysis.
Click here to request a demo of Labor Tracking and learn more about the Field Productivity product line.