Introducing the fully redesigned Procore iOS app for iPhone and iPad
Procore launched the industry's first construction project management app on the App Store in May 2010. That was just over eight years ago, less than two years after Apple introduced the App Store to the world.
Over the years we've made a number of significant updates and improvements to our app, and today we're excited to announce the availability of a fully redesigned Procore app that gives our users a best in class experience on iOS for the iPhone and iPad.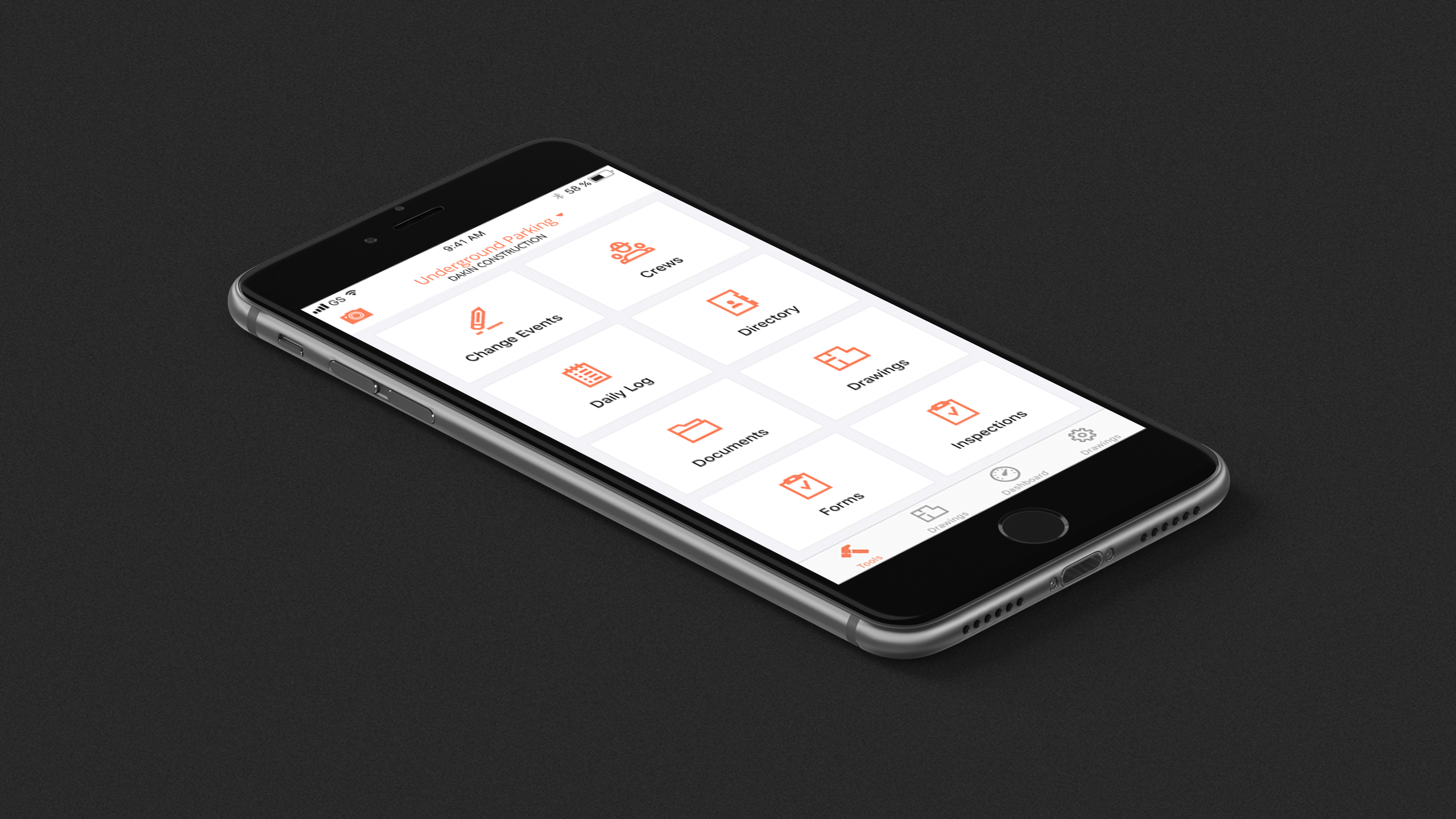 Our goal is to provide field teams with an application that makes it effortless to access and share the information needed to run an efficient, productive jobsite. Here are a few of the changes you'll see in this recent update:
We have updated all of our tools to make it more efficient for you to find the information you're looking for
We've added support for dragging and dropping Photos and Documents from other apps into Procore along with support for multi-tasking
Because Procore is drawings centric we have promoted Drawings to be one tap away from almost any screen in the app. This makes navigating around the app and between tools so much quicker and easier.
Today, Procore has four lines of products; Project Management, Construction Financials, Quality & Safety, and most recently Field Productivity. As Procore has expanded its product lines and feature functionality, the mobile experience has been optimized to allow users to quickly navigate to the tools and features that they rely on the most. Our investment in the product has resulted in Procore being recognized as one of the best construction apps for iOS and Android by Dumpsters.com.
The construction industry continues to increase its use of mobile software and devices, creating efficiencies throughout the construction process by connecting the field to the office. We're excited to have Procore become an Apple Mobility Partner to provide a best-in-class experience on iOS to all our users. Construction is complicated enough so we need to ensure that our iOS app is simple and intuitive to use.
Procore customers can lease customized iOS device bundles specifically designed for the needs of construction firms. Procore client WIELAND is leveraging the offering to setup a fully digital jobsite by ensuring that everyone who steps foot on the project is equipped with iPad Pros running the latest version of Procore for iOS that can be checked out by employees and subcontractors.
"We're transforming a remote 110-acre site in the Midwest into one of the most technologically advanced construction projects in North America," said Rob Krueger, CEO, WIELAND. "At the peak of construction, nearly 200 iPad Pros will be running Procore and connected through a project-wide Wi-Fi mesh network."
"For years, we've wanted the entire project team to have the best-in-class experience that WIELAND has utilized. Today, 100% utilization has become a reality," added Krueger. "WIELAND is making the iPad Pro 12.9 available to project owners, designers, subcontractors and suppliers so that the entire construction lifecycle is connected in one central hub."
Procore for iOS is available on the App Store.