Launching Project Execution: A Solution to Streamline Construction Projects
According to a 2021 study conducted by Dodge Data and Analytics, 33 percent of typical projects come in over budget. Additionally, average project delivery runs 69 days late, according to a 2021 IDC survey of owners. With so many stakeholders, processes and activities involved during a project, an integrated construction platform can help teams be more efficient in meeting deadlines and turning projects over on time.
Manage the Big Picture of a Project, From Conception to Completion with Procore Project Execution
In an effort to better support teams that manage many moving pieces, Procore has launched Project Execution, a solution designed to help owners, general contractors and specialty contractors minimize risk and maximize profit throughout the entire project lifecycle. Serving as a centralized hub, Project Execution allows teams to connect on multiple devices to communicate, review models and construction documents, manage project budget, analyze data, track daily project activities and implement quality and safety standards.
Streamlining these activities and connecting the field to the office enables teams to more proactively work together which helps them exceed their client satisfaction goals and achieve overall project success. Project Execution allows teams to:
Mitigating Project Risk with New Enhancements to Procore Quality & Safety
The Project Execution solution also contains updates to Procore's Quality & Safety tools, including new features within Action Plans, Quick Capture and Inspections.
"Procore is our number one software for quality and safety; the enhancements that get rolled out just keep making it easier for us to find and correct potential hazards and deficiencies on our jobs," said Toni DiDomenico, regional safety director at Ryan Companies. "We stick with Procore because it feels like it was built just for us."
The new quality and safety features are designed to support teams in efficiently managing risk, meeting compliance standards and enabling field and operational teams to reduce rework – all while staying safe.
Track And Customize Sequential Flows Across Tools and Teams to Reduce Risk and Elevate Visibility
With Action Plans, teams can manage a multitude of processes, including large activities such as project startup to more granular tasks like concrete pours. Seamlessly execute any construction plan – from quality and safety to project closeout – with the following new features:
Gain insight into the progress of an Action Plan by assigning statuses to plans including 'draft', 'in progress' and 'closed.' Additionally, users can now create custom statuses.
Mark Action Plans as private to provide access to need-to-know collaborators, reducing unnecessary noise for team members that are not involved.
Add notes to Action Plan line items to provide further clarity about the work being completed
Add a correspondence item as a record to an action plan, helping teams document collaboration, increase configurability and keep projects on track.
Leverage action plans data extract in Procore Analytics to build custom reporting and combine with other sources of data.
Save Time Documenting Items in the Field with Procore Quick Capture
Procore Quick Capture is voice-enabled input technology, automating and simplifying data entry in the field by verbally instructing Procore what to enter. Quick Capture was launched earlier this year and has proven to significantly cut down the time required to enter data.
This innovative functionality is currently available in the Punch tool and will be made available on the Observations tool later this month, which will enable users to capture a video of observations by simply talking to Procore. Through employing artificial intelligence and machine learning technology, Procore users can create the observation, attach a photo, title items, and even assign it to the appropriate trade – just by speaking into their phone. This new experience will allow field members to keep their attention on the jobsite instead of their mobile screen, keeping teams safer while increasing productivity.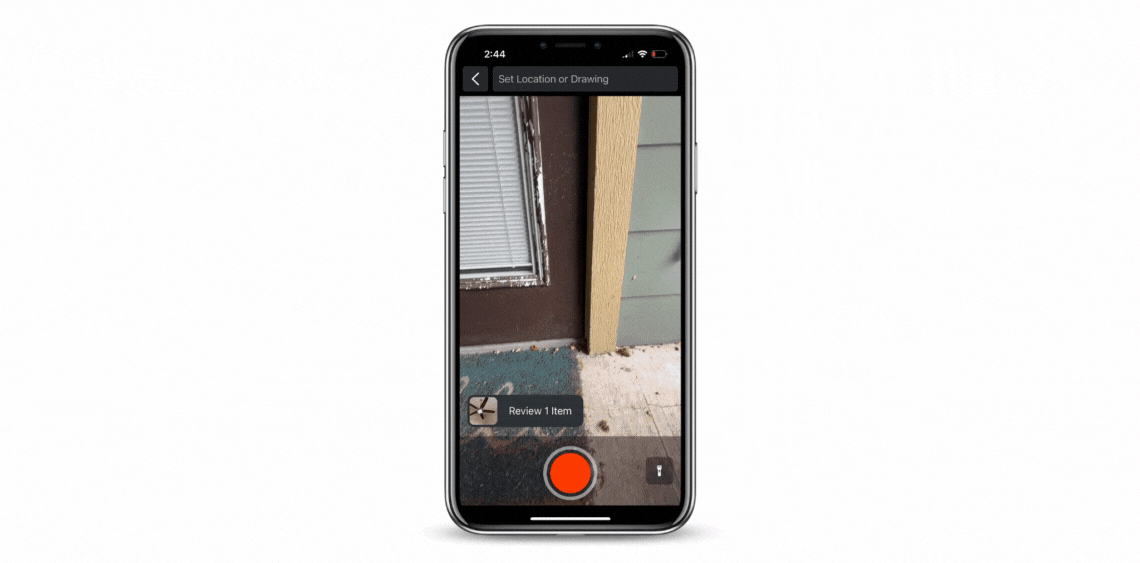 Stay Ahead of Safety Issues and Leave Risk Behind with Procore's Inspection Tool
The Inspections Tool improves collaboration with team members and key stakeholders on the different types of inspections that occur during the lifecycle of a construction project. With Procore's Inspections Tool, organizations can easily manage, baseline and improve construction performance from the office or in the field.
The below enhancements to the Inspections Tool can help reduce administrative burden, resulting in more completed inspections and the ability to better identify hazards before they occur.
Viewing inspections on the web is now aligned with the mobile experience and is more user-friendly.
Users can save time with inspection templates. Teams now have the ability to bulk edit response types, making it easier to configure how to capture data for multiple inspection items.
Inspections Scheduler, being released later this month, will allow teams to configure recurring inspections, ensuring all necessary inspections are being performed.
For more information about Procore Project Execution, please visit procore.com/project-execution and be sure to check out our Project Execution breakout session at Groundbreak on November 9th at 2:00 PM CST.