Looking Ahead into the Canadian Construction Landscape
In partnership with On-Site Magazine, Procore recently released a 2023 Canadian Construction Forecast that takes a closer look at the direction the industry is headed. This year's forecast delves into the economic factors, technologies and trends driving the industry forward and impacting key business decisions.
To kick off the release of the report, Procore held a breakfast panel in Toronto, Ontario, to discuss some of the findings. Panelists included Mary Van Buren, president of the Canadian Construction Association (CCA), Alex Carrick, chief economist of ConstructConnect, Adam Freill, editor of On-Site Magazine, and Procore's own Harshil Gupta, product marketing manager.
Harshil kicked off the panel by taking a look at the construction industry's financial statistics from 2022. Throughout the year, $136 billion worth of building permits were issued, which represents a 6.8% increase in the value of permits when compared to the same period in 2021. However, of the 424,000 building permits issued in 2022, the industry saw an 11.2% drop when compared to the same time in 2021.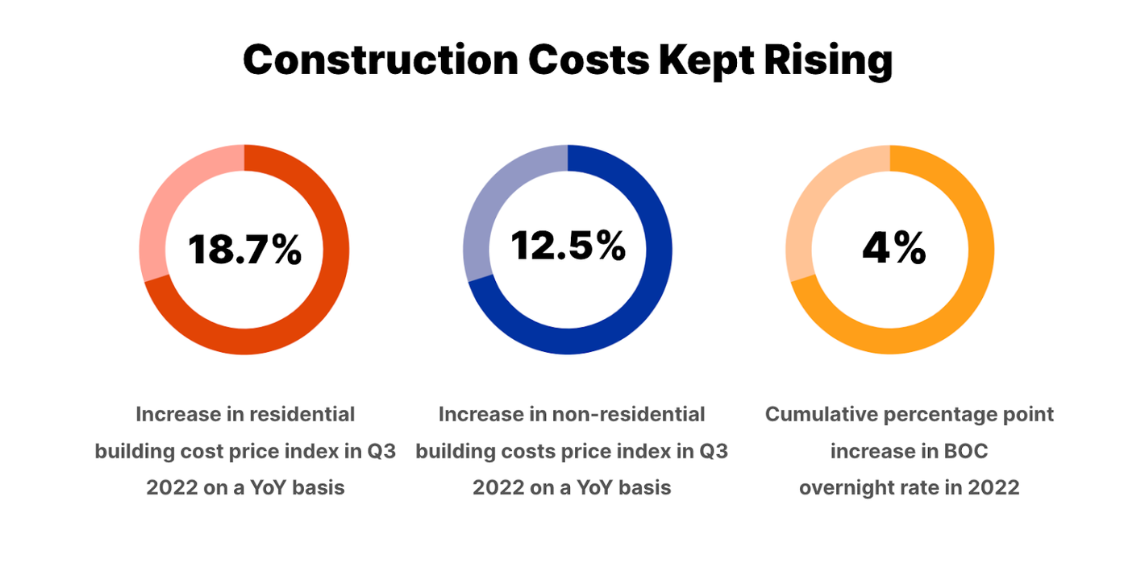 While the number of permits has decreased in 2022, construction costs have increased substantially. Driven by a range of factors from a tight labor market to supply chain disruptions and increases in borrowing costs, both residential and non-residential price indexes trended upwards in 2022 on a YoY and QoQ basis.
Panelists went on to discuss the tight labor market, economic expectations, sustainability, and the future evolution of the industry.
"The sentiment and optimism in the construction sector remain high, and there are a few reasons for that," said Mary Van Buren. "The federal government has set aside $180 billion to invest in Canada's infrastructure… so there are a lot of projects to be built."
Over 120 countries, including Canada, are setting targets to limit emissions and decarbonize economies. "The companies that are really big in carbon emissions are changing the ways they do things," said Alex Carrick. "The industry is going to keep going in this direction. There isn't a company out there that's involved in construction that doesn't know it has to be a lot more transparent about the materials that are going into the projects they build."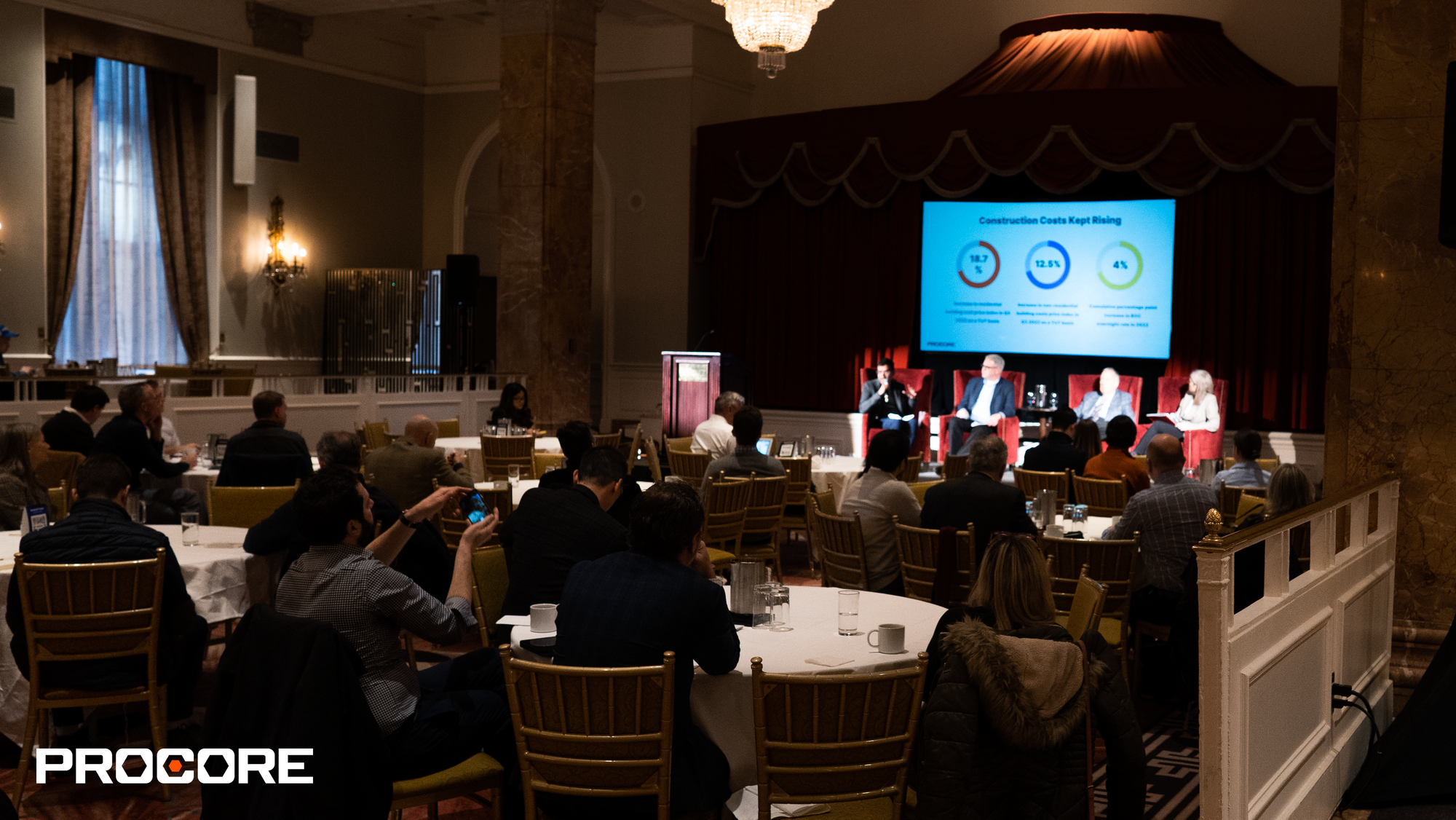 Moving forward, construction stakeholders can utilize this report to identify specific market signals and leverage them to make critical business decisions, preparing them to better address the industry challenges 2023 has in store.  
Watch the full livestream of the event here, and download a copy of the 2023 Construction Forecast here.