Looking Back at Three Days in Austin at Groundbreak 2017
One week ago today I had the honor of getting up on stage in front of more than 2,000 people to officially kick off Groundbreak 2017. For those of you who were able to be with us in Austin last week, thank you for a fantastic and memorable few days. In case you couldn't make it, we've condensed three solid days worth of news, knowledge, and fun into this one big post for your reference.
Below are some of the highlights that came out of this year's event:
Introducing Procore Construction OS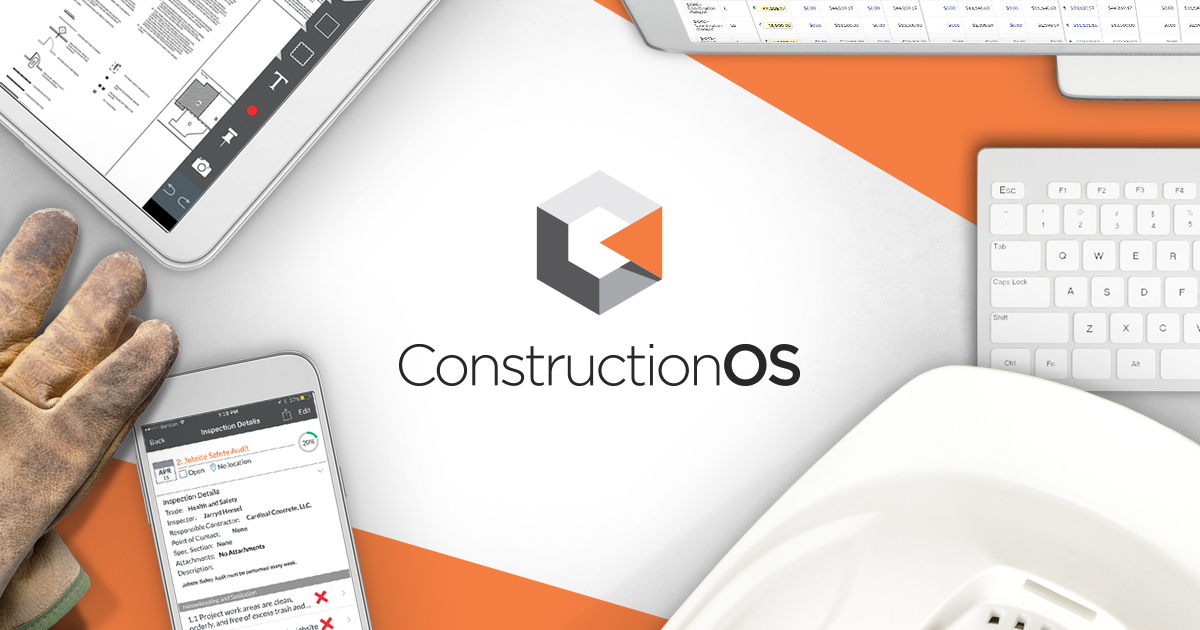 This was the biggie. Announced by Procore CEO, Tooey Courtemanche, during his opening keynote, Construction OS is a cohesive platform built to connect every application, person and device. It provides a universal data source to deliver actionable insights from all of your business data. Securely store, manage, access and share information, all on a system built for construction.
"Construction OS will help further align all parties around that common goal of a frictionless jobsite with free-flowing communication that gets everybody closer to the main hub of information." - Tooey Courtemanche, CEO, Procore
Expanding the Procore Product Line with Procore Construction Financials and Procore Quality & Safety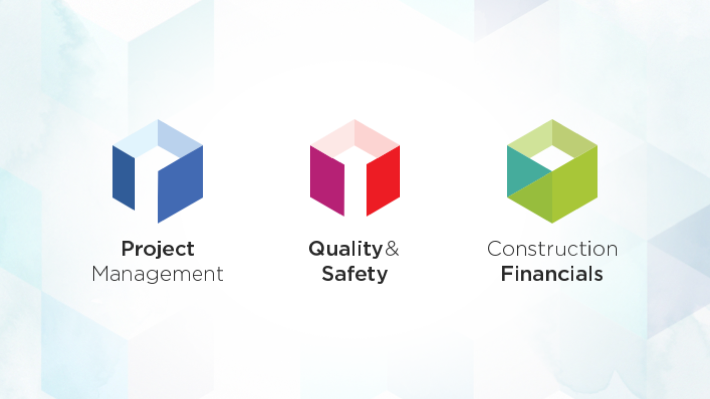 As part of this unified platform, which includes Project Management, Procore is ensuring companies have all the tools they need to make more informed decisions spanning the entire lifecycle of their business.
Procore Construction Financials is a robust job costing solution that connects the field and the head office, providing businesses with a central location to monitor the financial health of their projects in real time.
Procore Quality & Safety consists of easy-to-use tools that help customers baseline, identify trends, and improve on their quality and safety process.
You can read more about these new products in the press release that went out last week.
Empowering the Construction Industry and the Communities It Serves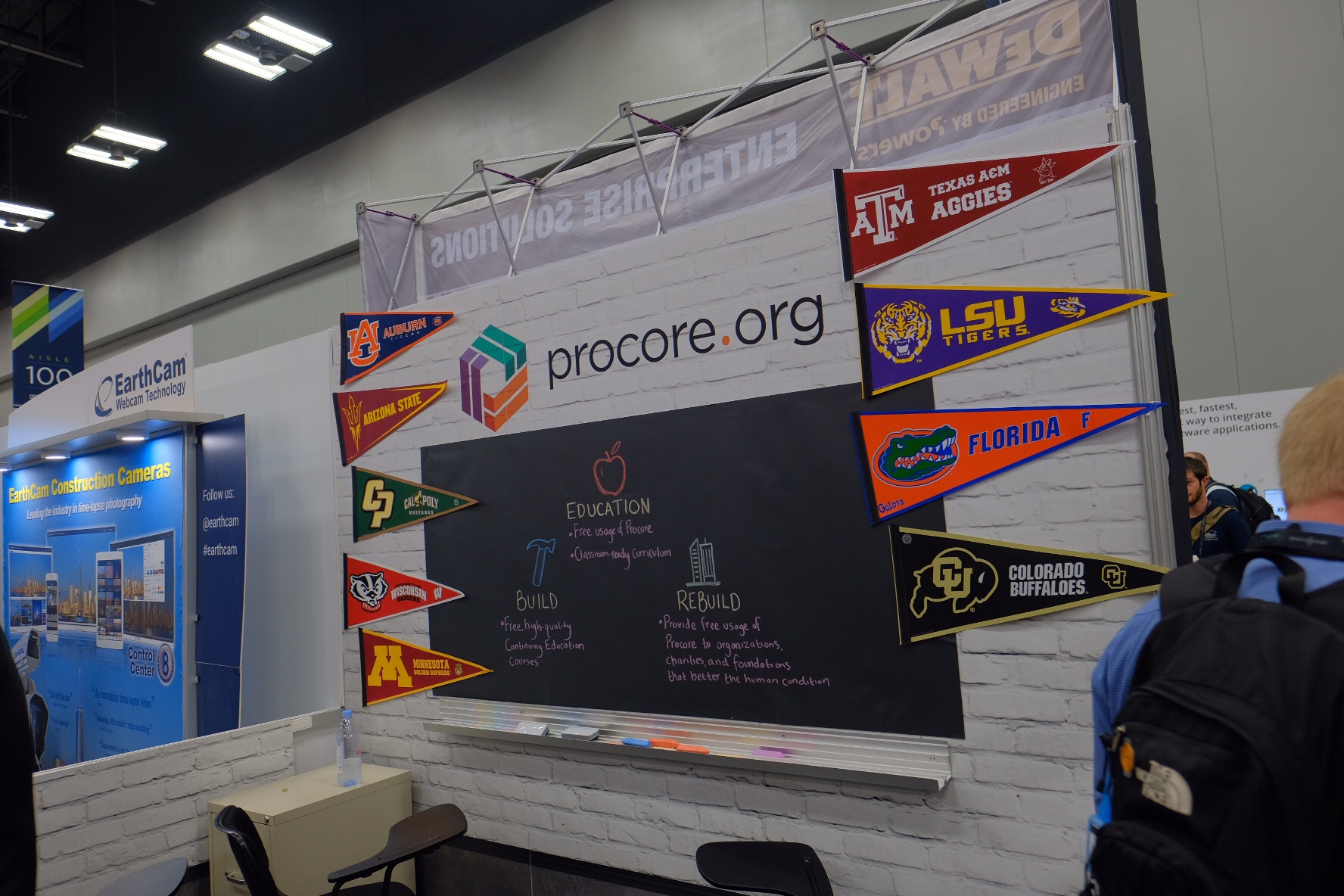 We believe that Procore and its employees can have a positive impact on the construction industry. Through the introduction of Procore.org we will continue to expand our work with universities to educate the future construction workforce, as well as provide access to online courses for continued education and explore in-kind partnerships with nonprofit organizations like Habitat for Humanity.
We want to grow the impact and reach of Procore.org, and would like input from our partners in the industry to see what we could be doing together. Read more here for additional info and ways to get involved.
You asked, we listened – Introducing Procore Sync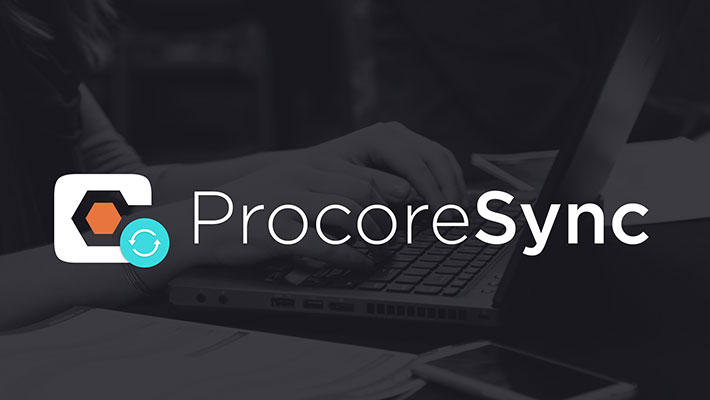 Procore sync provides our Windows users with the ability to seamlessly save files directly into Procore. This was an important announcement because it was actually the number one requested feature from clients. Read more and sign up to be in the beta roll-out in our Procore Sync launch post.
The Keynotes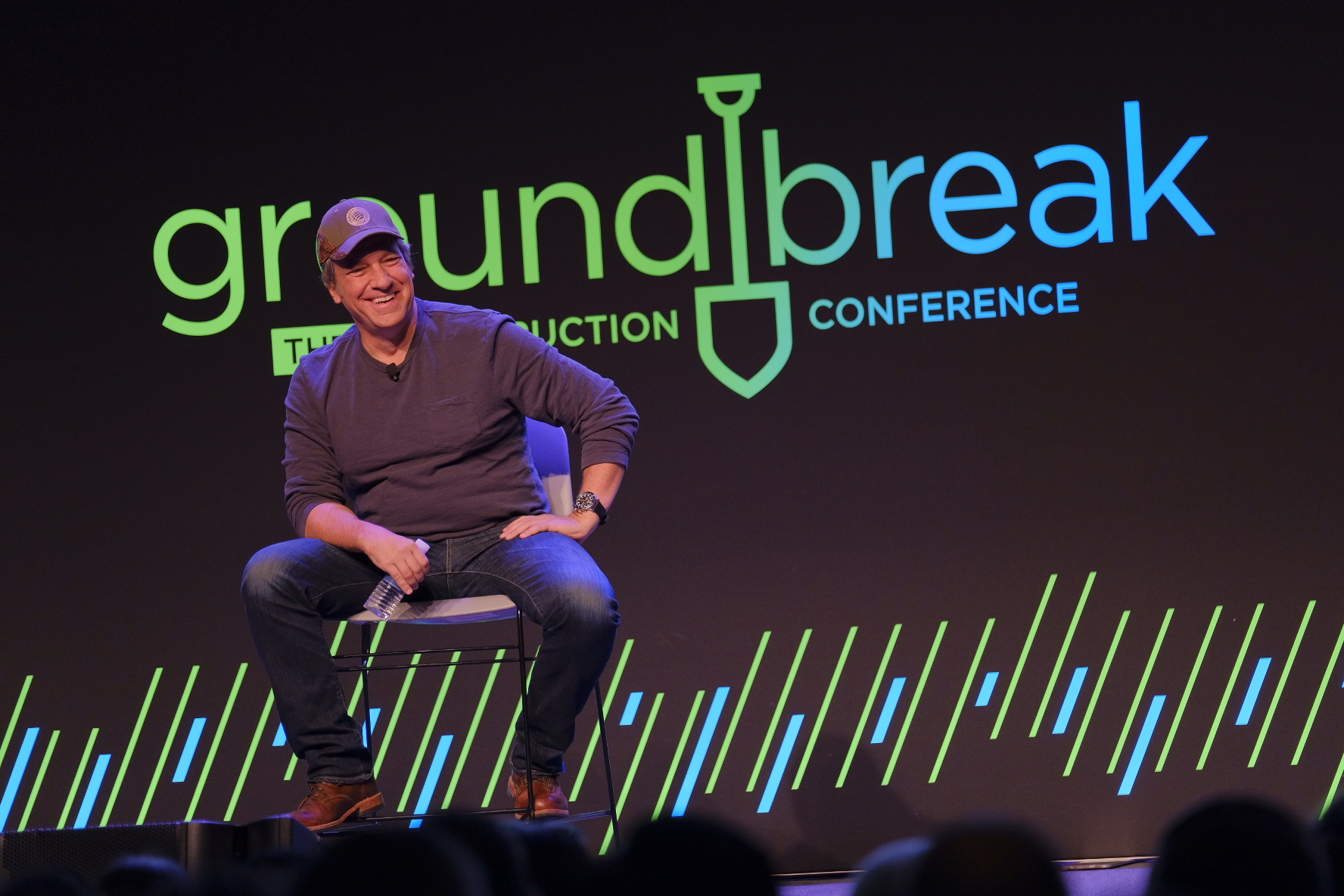 Mike Rowe told the audience about the need for a change around the stereotypes that have been created concerning people working "dirty jobs," (i.e. construction professionals, electricians, and plumbers). He delved into the value of learning a trade and becoming an expert in it. In talking to attendees after this keynote, many people mentioned that Rowe's advice resonated with them, "Don't follow your passion. Bring it with you."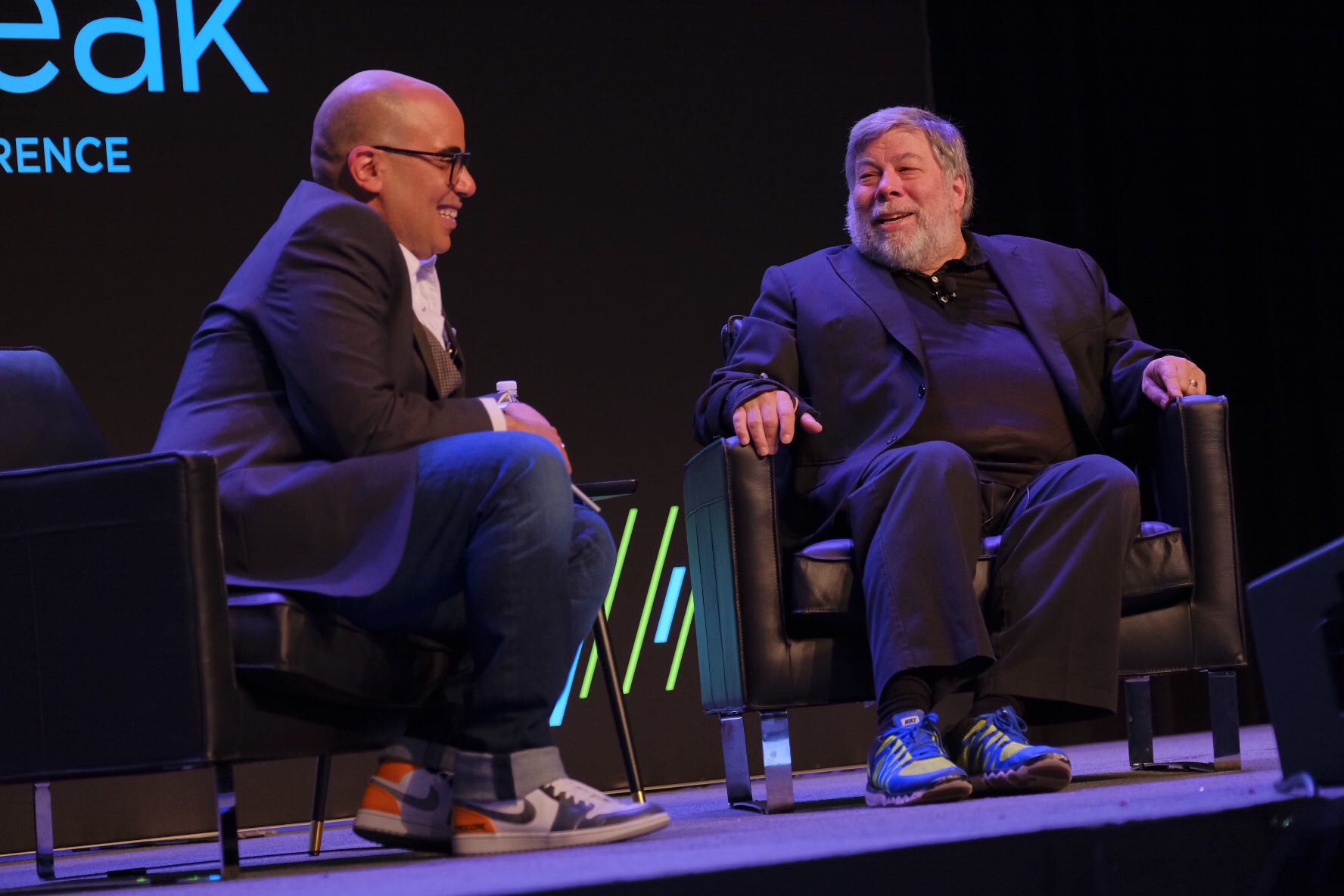 I had the pleasure of interviewing Steve Wozniak, co-founder of Apple Inc. It was interesting for the audience to hear this tech guru's take on our future and the ever-changing nature of technological development.
Tan Le, founder of Emotiv, highlighted over-arching trends she has seen in the tech industry. She amazed the audience with the mind-reading technology she has developed. During the Q&A portion of her keynote, attendees asked and discussed how this type of technology has the potential to transform the construction industry through lessening risk and creating room for more innovation.
From Across the Industry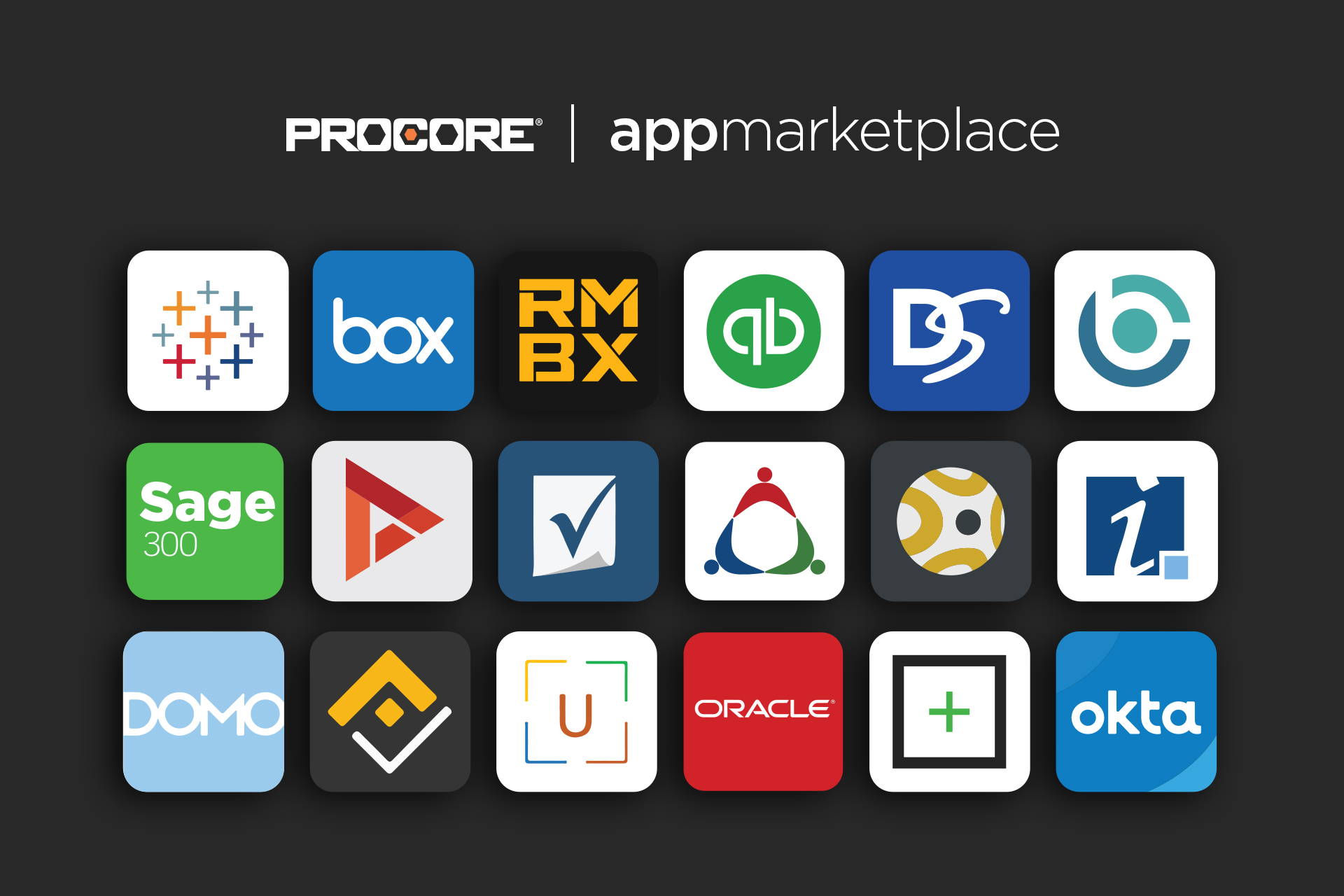 The number of integrations with Procore available through the App Marketplace is quickly approaching 100. "There are some new arrivals to our App Marketplace this week and we couldn't be more excited to have them onboard integrating with our platform." Read more about the growth in our App Marketplace here.
Women in Construction | Empowered by Procore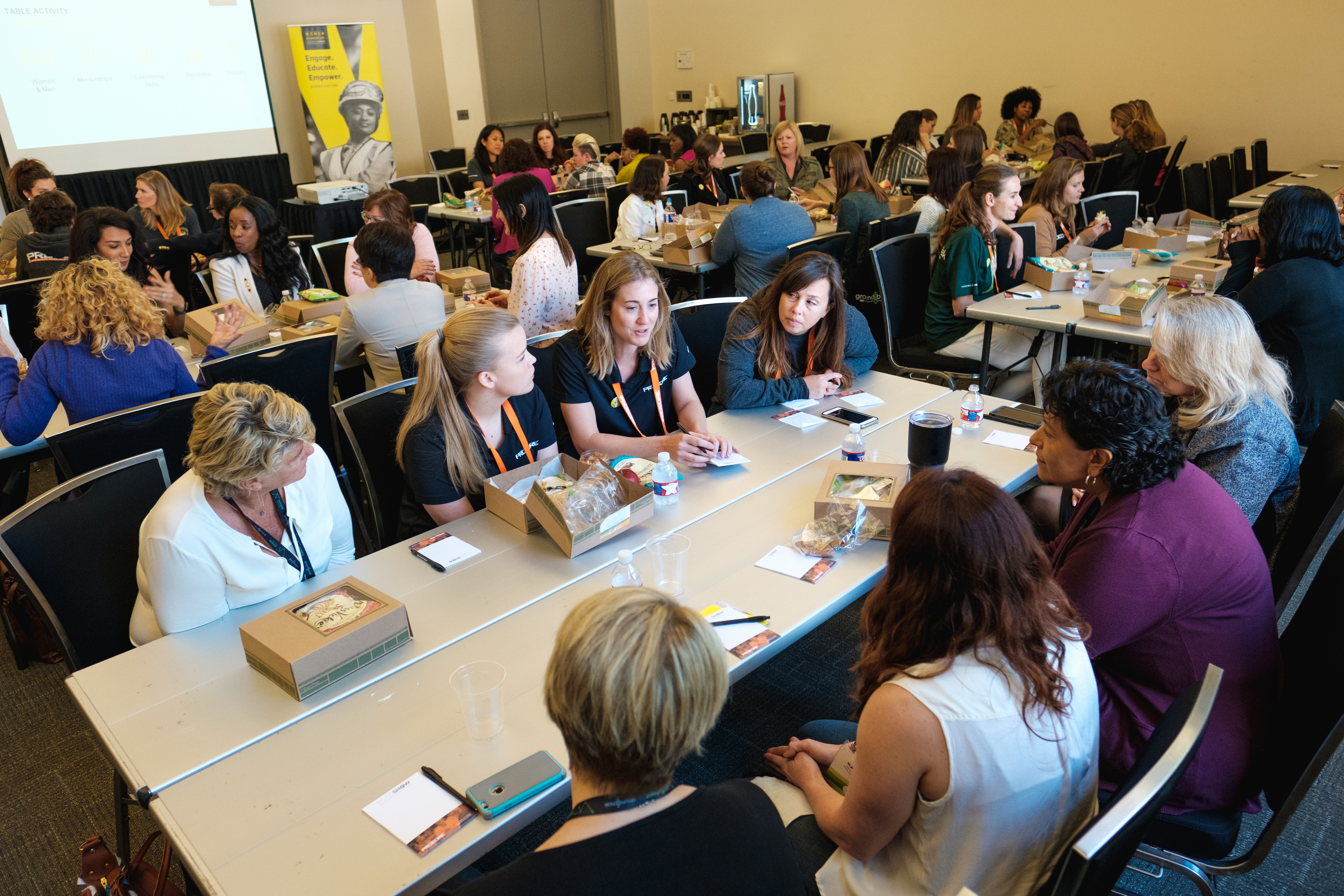 This employee-led initiative is aimed at amplifying the discussion around women working in the construction industry. Back in February we committed to giving away 62 free tickets to Groundbreak in honor of the number of years that the National Association of Women in Construction (NAWIC) has supported women in the construction industry.
At this year's Groundbreak we hosted a panel to discuss and encourage more women to pursue careers in engineering, project management and general contracting.
Innovation Labs were buzzing with excitement throughout the conference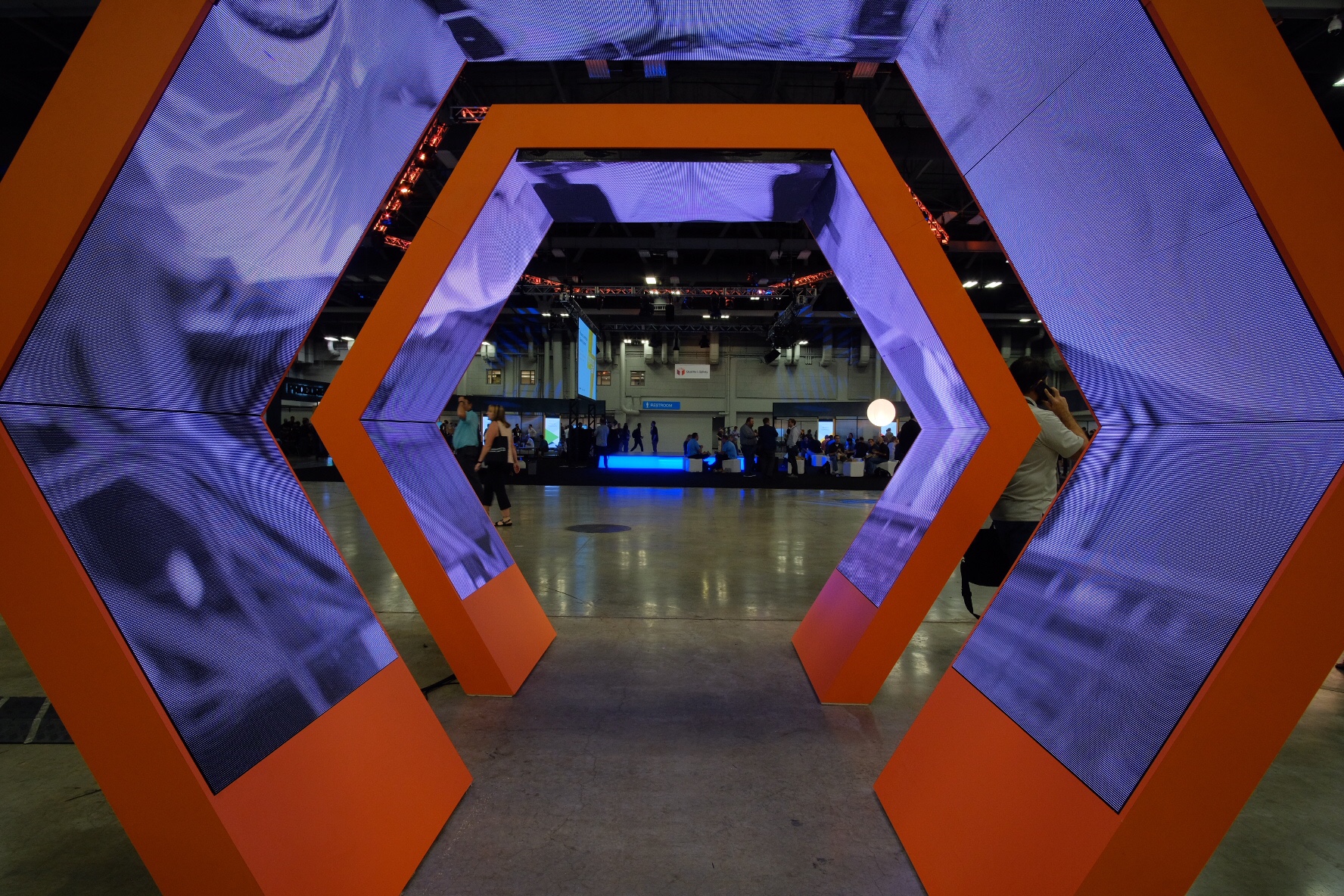 Both Procore customers and prospects were able to work side by side with engineers, designers, and product managers to develop creative solutions to common problems faced in the field. The goal within the labs is to make the product easier to use and to tailor the experience to our users. Innovation labs have been a part of the product process since the beginning. We aim for the product to be intuitive with these three guiding principles: time-to-value, ease of use and mobility first. Innovation labs are, in large part, what sets our product apart.
In closing, I can confidently say that Groundbreak 2017 was a success

Per feedback from attendees, we opened up the opportunity for collaboration and hosted an event that contributed to the overall development of the construction industry. I look forward to developing the agenda for next year's Groundbreak, and as I announced in my closing keynote on Friday we are looking for your input on what city should host Groundbreak 2018. Use the #GBK18 to cast your vote between the two options: San Francisco or Austin.
Thanks again to all the attendees, clients, sponsors, and exhibitors for helping to make Groundbreak 2017 a great event. We look forward to seeing you next year!