Maximizing Your Time at World of Concrete 2023: Join Procore at Booth N1236
World of Concrete 2023 is just around the corner, and Procore is gearing up for one of the largest trade events of the year. We can't wait to network with thousands of contractors from around the country. The event provides an incredible opportunity to meet other professionals, and the exhibit hall features thousands of contractor tools and technology you won't want to miss.
Schedule the Right People for the Right Jobs at the Right Time  
Stop by our booth to learn how Procore Workforce Management offers organizations better visibility to accurately forecast and manage human resources to help meet or beat estimated schedules and budgets. And with our new Workforce Planning Solution, specialty contractors can get real-time insight into their workforce's availability and skill sets with a centralized scheduling and communication hub.
Help Ensure Payment with Professional Time & Materials (T&M) Tickets
Attendees can also learn more about our Time & Materials Tickets tool, which makes it easy to quickly document out-of-scope work the minute it's requested in the field. Say goodbye to tracking down, emailing, scanning, and manually entering lost paper tickets and carbon copy forms, and hello to increased efficiency, protected entitlements and more on time payments.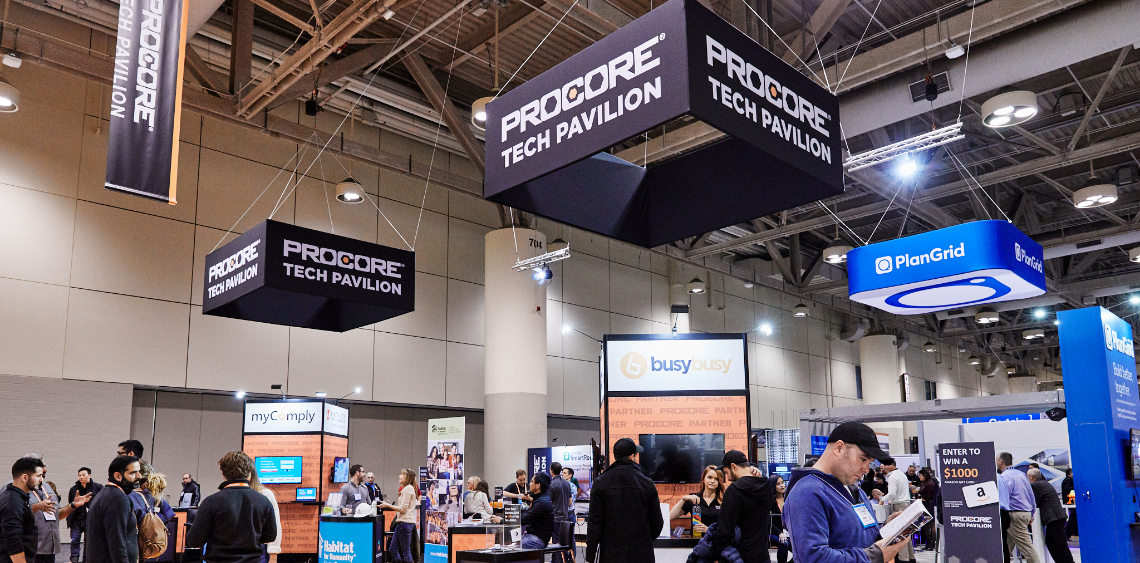 Faster Takeoff, More Accurate Estimating and More Competitive Bids
Those interested in performing more efficient quantity takeoffs, estimates and professional proposals can also demo Procore Estimating at our booth. Looking to expand your network? Get discovered by companies searching for their next project partner with the Procore Construction Network. Join the Procore Construction Network for free and promote your business to current and future partners while engaging them via our new Bid Board.
Learn More at Our Brooklyn Bowl Happy Hour
Procore and a number of our partners will also be hosting a happy hour on January 18th from 6:00 - 9:00 PM CDT at Brooklyn Bowl. Space is limited so register today!
We look forward to seeing you at World of Concrete.