Procore and LinkedIn Come Together to Bring Diversity and Inclusion to the Surface
Inclusion, diversity, belonging, equality, representation- these topics are leading conversations in tech about how organizations can create a competitive advantage for their business, teams, and products. Just earlier this month, California became the first U.S. state to require publicly traded companies to have at least one woman representative on their corporate board by the end of 2019. As we continue tackling this shared issue, we as business leaders have the responsibility to maintain an open dialogue in our communities and among peers. We knew the best way to have this conversation was together.
Early in October, the LinkedIn and Procore campuses in Carpinteria, CA partnered to create CARPx: Growing Global Leaders Locally, a mini TEDx-style event meant to share and discuss ideas about diversity in the workplace. Hosted by Women@Linkedin and the Procore Council For Diversity + Inclusion, this first-time collaboration is a part of both company's dedication to building a diverse work environment of inclusion, belonging, and learning.
Over 90 employees from both campuses joined CARPx for workshops and sessions with topics including the fundamental definitions of concepts associated with diversity, how to leverage communication and interpersonal skills to build your career, and how diversity is a driver of business culture and performance. The goal of the workshops was to challenge participants to grow as leaders and engage in new perspectives as they heard real stories of colleagues who are thinking differently to create thoughtfully designed products and workplaces.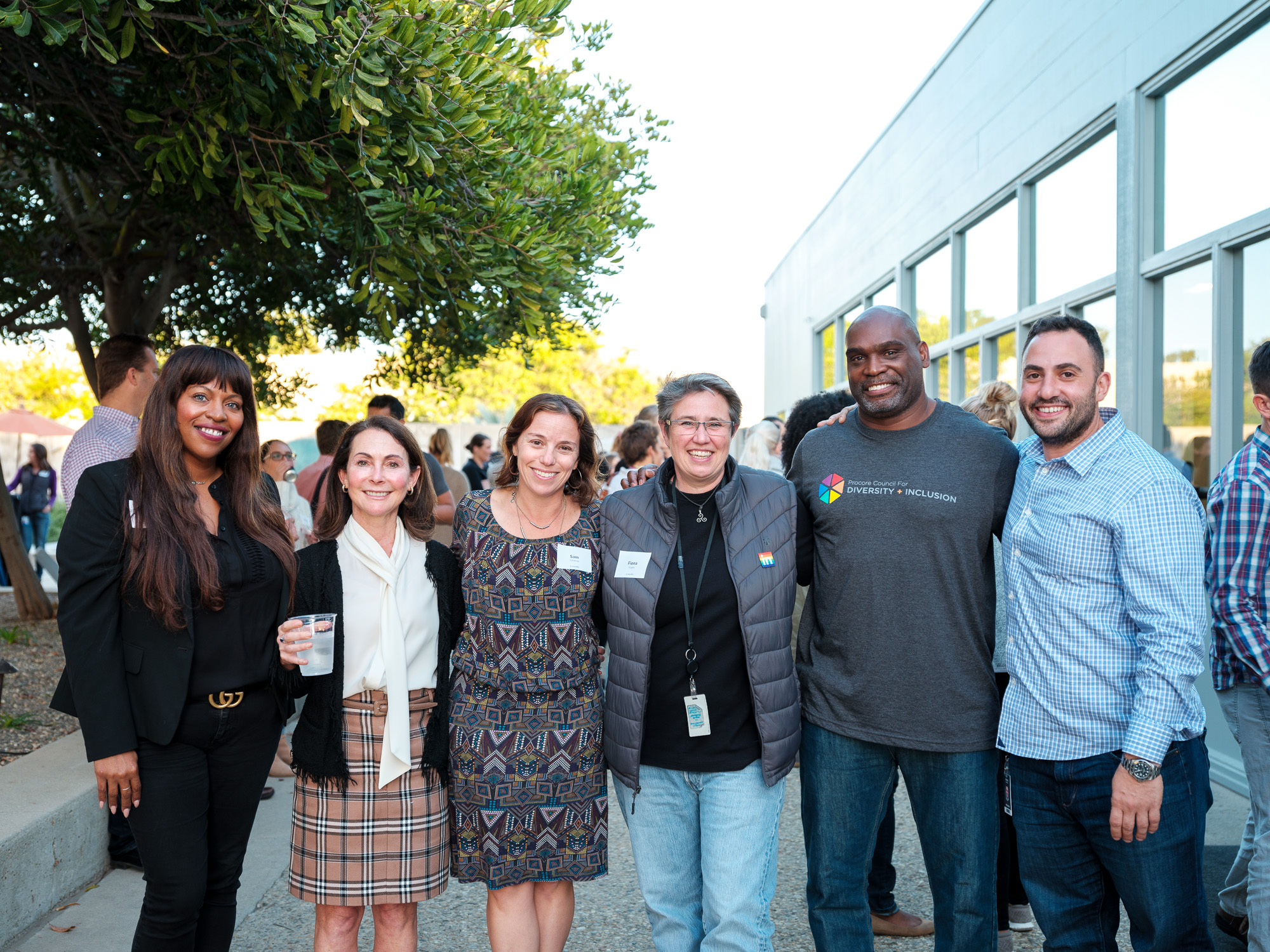 I had the pleasure of leading one of the sessions at CARPx where participants met in small groups to share stories and perspectives of their own. My focus was on the impact of having open discussions with peers, and I enjoyed taking part as new connections and conversations developed. Participants also heard from other LinkedIn and Procore leaders including Deanna Grady, Head of North American Government Sales at LinkedIn, Gregory Gills, Senior Director of Learning & Development and Organizational Effectiveness at Procore, and Samantha Calamari, Content Producer, Business at LinkedIn.
One of the key takeaways was the importance of having these discussions, but also that we are only just beginning. As the sessions wrapped up and CARPx neared the end of a successful night, the conversations were far from over. Participants continued engaging with others until well into the evening- a testament to the hunger for knowledge and growth that we can foster when the doors of dialogue are open. Efforts such as CARPx are a part of our commitment to cultivating these conversations both inside and outside of Procore.
I look forward to continuing our investment in inclusion and diversity at Procore, as well as promoting and expanding these conversations in our communities through events such as CARPx. I can't wait to see what we do next.