Procore Announces Initial Public Offering; Breaking Ground on the New York Stock Exchange
Today Procore entered a new phase of its journey—we are now a publicly-traded company (NYSE: PCOR). While it is not our first and won't be our last major milestone, it is an important one, and it's made possible by our employees, investors, customers, and partners. You all believe in our vision to improve the lives of everyone in construction, and your hard work, grit, and innovation got us here. Thank you!
We will continue with our steadfast commitment to the construction industry, and to improving the lives of everyone in it. Our vision guides how we build the Procore platform, who we hire, and who we partner with.
I come from the construction industry and have a deep respect for, and admiration of it. The industry that we serve rarely gets the accolades it deserves; construction professionals are building the world around us. They build the hospitals we desperately need, the homes where we raise our families, the schools where we teach our children, and the infrastructure that powers and brings all of that to life.
This work is incredibly complex and comes with a lot of risk. No two projects are the same. Buildings are built once, and never again. On top of that, there are incredibly nuanced stakeholder dynamics at play, as architects, engineers, owners, general contractors, specialty contractors, and many others come together to get a job done. Much of the time they've never worked together before, yet they have to navigate complicated, interconnected workflows, all the way from pre-construction to closeout.
Procore's mission is to connect everyone in construction on a global platform so that our customers can run better businesses. That means reducing risk, increasing efficiency, streamlining communication, increasing profit, and delivering intelligent insights.
This unique industry needs the right technology. It needs technology that is purpose-built for the job at hand, by experts who understand that construction can't afford to get it wrong. That is why, for almost 20 years, we've been singularly focused on the construction industry. Today, Procore is trusted by over 1.6 million construction professionals across more than 125 countries. I'm proud of what we've accomplished together, and I couldn't be more excited about the future.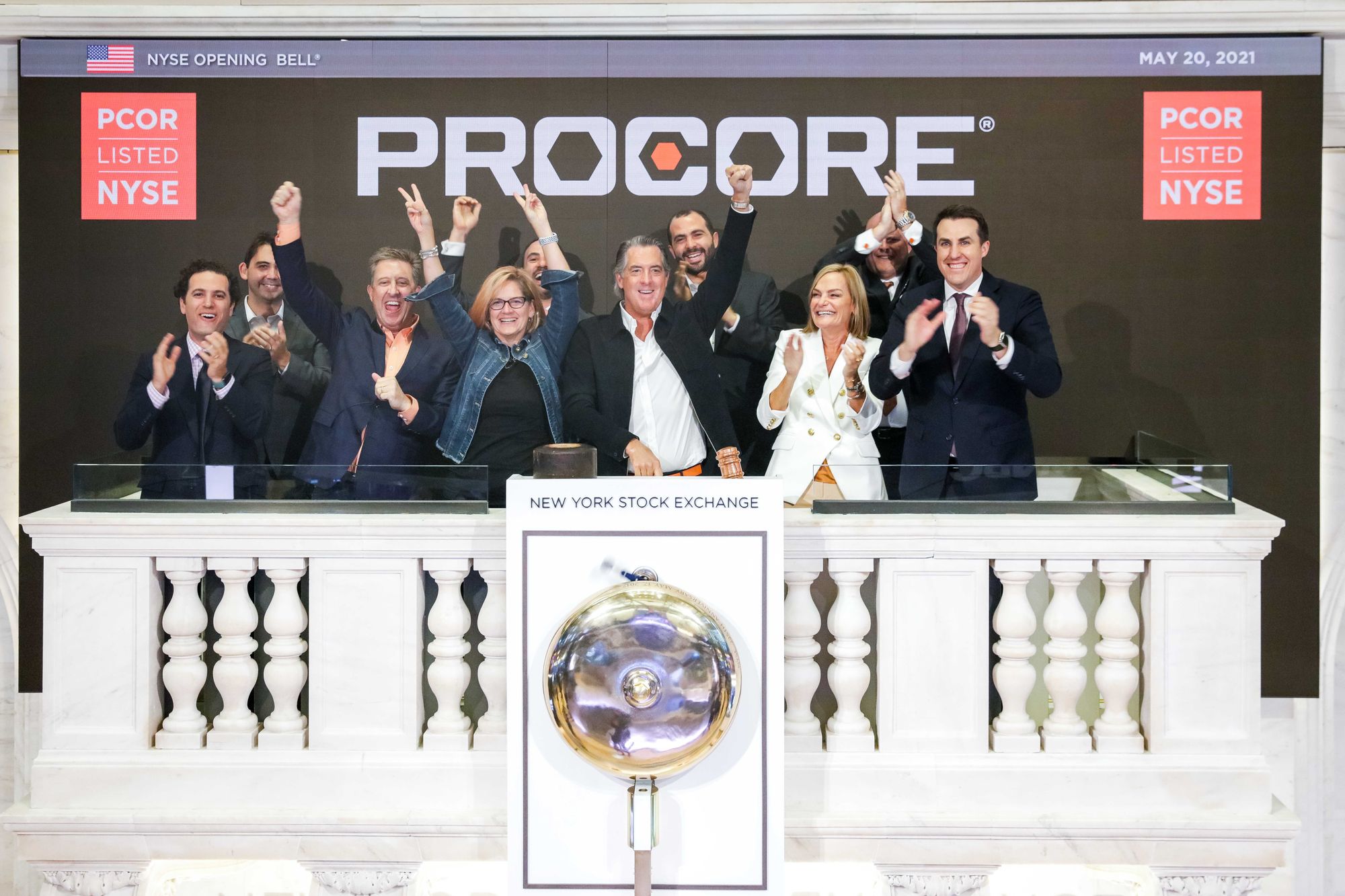 To our customers and the construction industry—you are the reason we come to work every day. Some of you have been with us for over a decade. Many of you have worked alongside us to shape our platform. All of you, from the family businesses to the global enterprises, build the places that shape our communities. We're honored to partner with you.
To our 250+ partners—you are on the cutting edge of innovation in this industry. You provide incredible value to our customers. From artificial intelligence to ERPs and everything in between, you've made it possible for our customers to operate from one source of truth and run more efficient businesses.
To the Procore team—whether you joined us months ago or years ago, your dedication to our mission, vision, and the construction industry have made today possible. You have shaped the incredible culture of Procore, and have built a level of trust with our customers that is unmatched. For that, I am incredibly grateful.
My commitment to you all is this: we will continue to relentlessly pursue our mission and our vision, while never losing sight of what got us here... building customer-first products and culture-first teams. To our shareholders and future investors, thank you for being a part of this journey. This is an opportunity to transform the industry that builds the world around us, and we are just getting started.
With much gratitude,
Tooey