Procore Announces The Winner of The Hard Hat Hero Campaign During Livestream Event with Mike Rowe
Throughout the past four months Procore ran an open call for submissions looking for our first Hard Hat Hero. In partnership with Mike Rowe, the Hard Hat Hero contest was an attempt to highlight professionals in the construction industry who we believe don't always get the credit they deserve.
We encouraged people to nominate a construction professional they believed was worthy of the title, Hard Hat Hero––a construction professional who goes above and beyond, professionally and within their community. The winner of the Hard Hat Hero contest was invited to Santa Barbara and was recognized on the Mike Rowe livestream that took place on Tuesday, October 17th.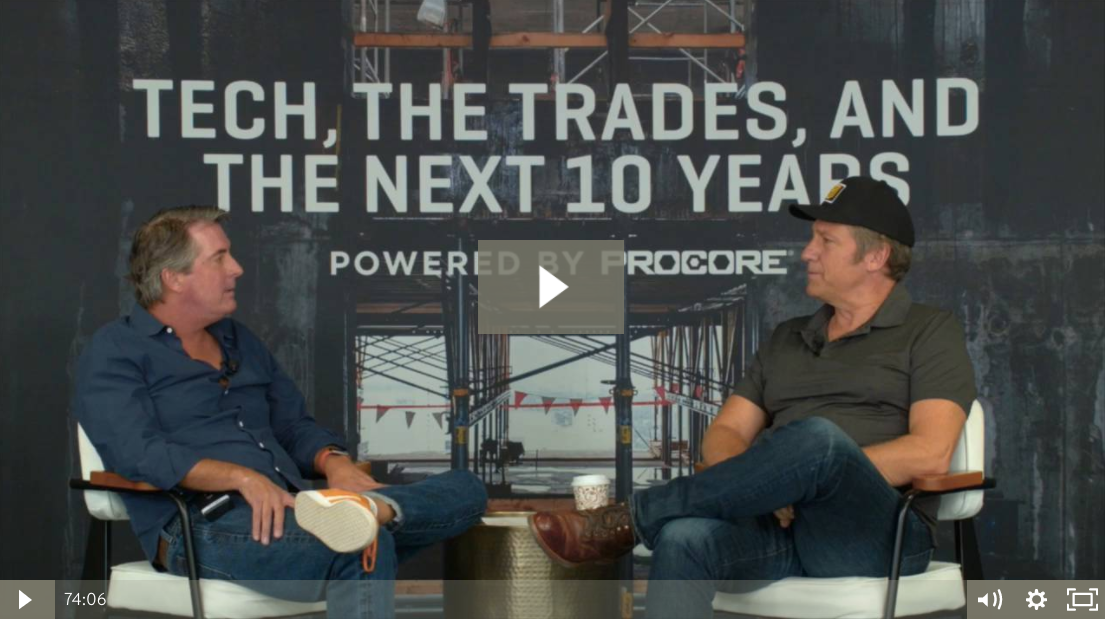 We initially discussed the obstacle of the skills gap within the construction industry at Groundbreak 2017 in March. The Hard Hat Hero campaign is one example of a campaign we set in motion to combat this issue. Often times, skilled labor jobs are overlooked as something of the past or considered obsolete. As citizens of the construction industry, Procore wants to partner with organizations and construction professionals in shining a light on these hard working men and women––highlighting the people who build the world.
Our Hard Hat Hero was Gary Fogarty, a Project Manager from North Carolina. Gary and his family flew to Santa Barbara to meet Mike Rowe and be recognized as the first Hard Hat Hero. It was Gary's wife, Rebecca, who nominated him as the HHH:
"My husband Gary is the hardest working person I know. He leaves for work at 5 in the morning and doesn't get home until 6 in the evening. He is a leader instead of a boss. He helps out his team and works alongside his people instead of simply instructing them."
Gary took us all by surprise when he found out he was the HHH and asked if he could invite the two runners-up to Santa Barbara as well. How could we say no? Don Baker and Elijah Gallien came along––both construction professionals who have gone above and beyond.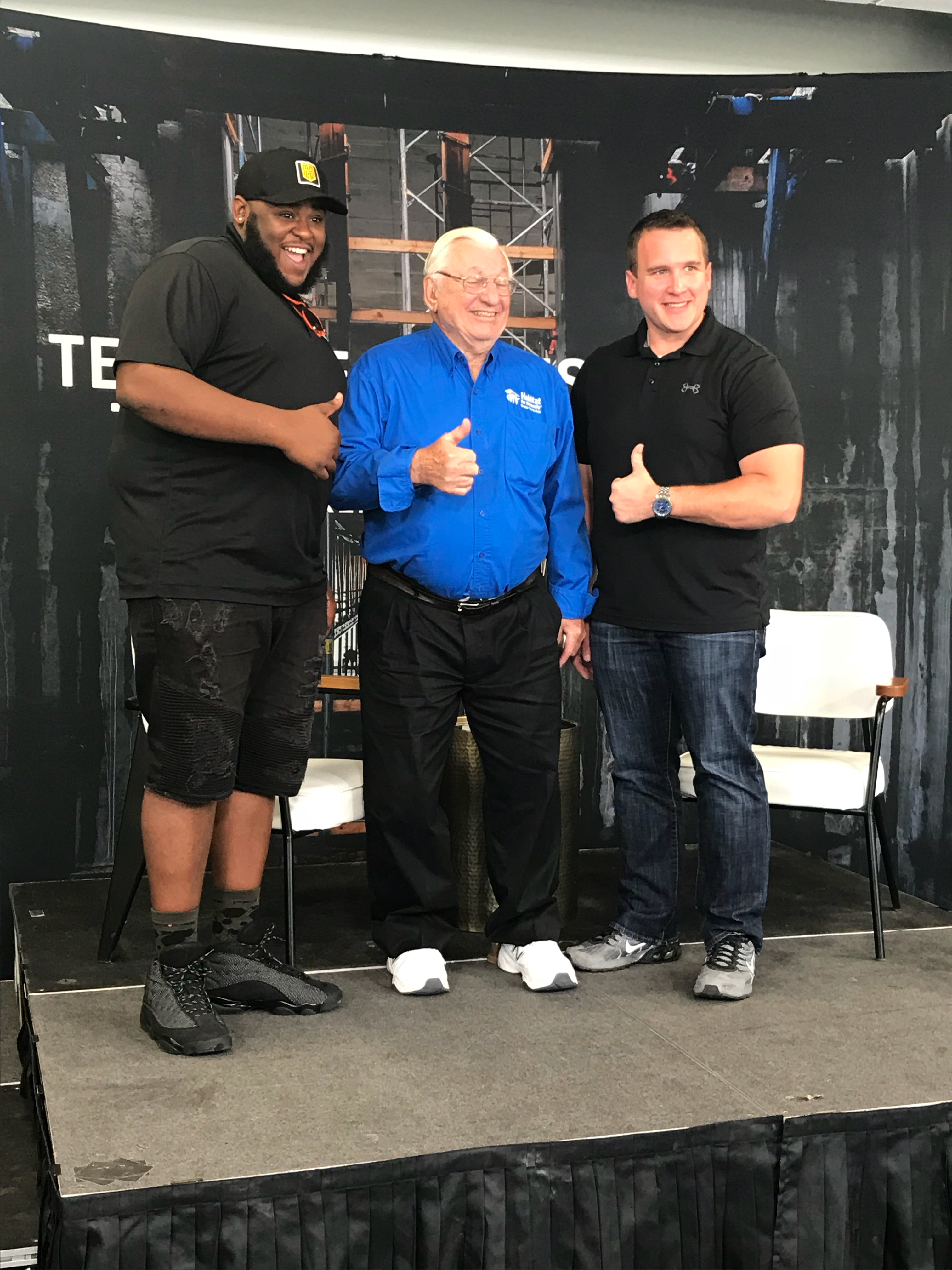 Pictured from left to right--Elijah Gallien, Don Baker and Gary Fogarty.
During the livestream between Procore CEO, Tooey Courtemanche and Mike Rowe, the two discussed the importance of getting the younger generation involved now. Gary Fogarty had a few ideas himself on how we could do that,
"Encouraging and equipping construction companies to set up an apprenticeship program for students coming out of college or trade school would be a good place to start. I had to know someone to get in, which is a deterrent to many young students being trained up in this profession. Making that pathway easier through apprenticeships is something I would consider to be helpful."
Procore partners with the industry by giving our software to universities at zero cost for construction management students via Procore.org. We also partner with Habitat for Humanity to provide the organization with free construction management software to assist in their mission of building affordable homes for low-income families.
Ultimately, our goal in all of this is to encourage young people to pursue careers within construction and open doors to young professionals who are already doing so. While this is just the beginning of Procore's focus on helping bridge the skilled labor gap, we believe it to be a good start and we look forward to contributing in other ways in the future.