Procore partners with Team Rubicon
Rebuilding in the aftermath of disaster
Team Rubicon is a nonprofit organization that serves communities by leveraging the skills of military veterans to help people prepare, respond, and recover from disasters and humanitarian crises. One of their key objectives is to rebuild homes for vulnerable communities in the wake of disaster.
Through our social impact program, Procore.org, we support Team Rubicon by donating the Procore platform for their use in rebuilding homes safely, on time, and within budget. We will also offer employee volunteer days to assist Team Rubicon in their rebuilding efforts.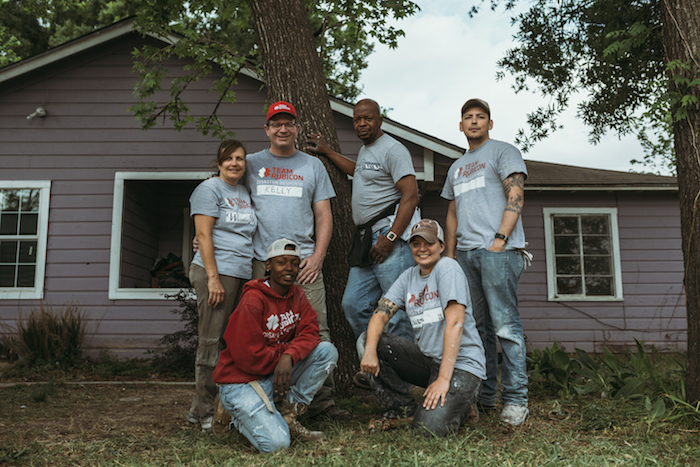 Team Rubicon was started in response to the catastrophic earthquake in Haiti in 2010 by two Marine Corps veterans, William McNulty and Jake Wood—Jake will be a keynote speaker at Groundbreak this year. They found that the skills they gained from their military training translated well to disaster situations. Since then, the organization has grown rapidly from 8 volunteers to a roster totalling 100,000 in just nine years. While the organization has grown, the mission has remained the same, to respond to the needs of people following a disaster—big or small.
Team Rubicon uses Procore to manage the many rebuild jobs and volunteers they work with in response to these disasters. Their largest team deployed to date was in response to Hurricane Harvey involving over 2,000 volunteers. In the wake of Hurricane Harvey, Team Rubicon has committed to rebuilding 100 homes in Houston by 2020.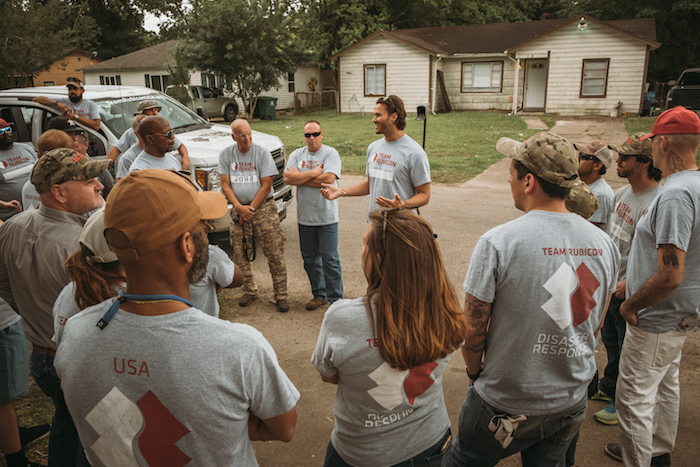 "It is imperative that we are able to do our job quickly, efficiently and with the most care. Procore allows us to do that," says Mike Lee, Team Rubicon Sr. Manager, Brand and Creative Services.
They have established an office in Houston and have hired 15 full-time employees to be stationed there until the projects have been completed. Team Rubicon is working with local volunteers who assist with the labor of these build outs. So far, the team has completed 53 of the 100 homes.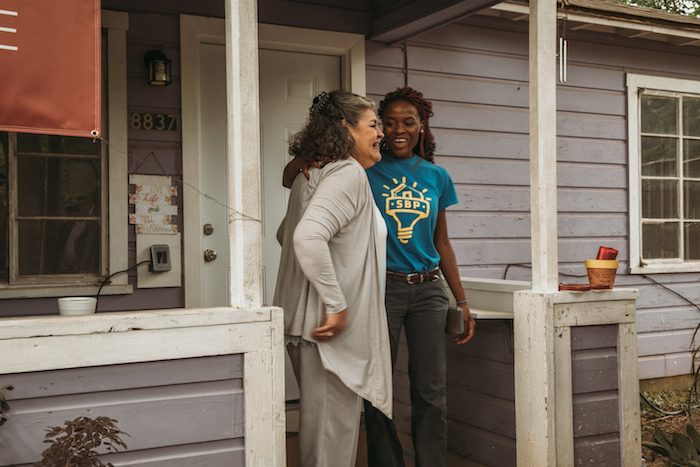 While Houston is the focus of the organization right now, their efforts extend far beyond Texas to Florida, Puerto Rico and wherever disaster hits. Procore is proud to partner with such an incredible nonprofit and we couldn't be more thrilled to hear from Jake Wood later this year at Groundbreak.
Register now through July 31st with code TR50 to get $50 off your registration and Procore will donate $50 to Team Rubicon on your behalf to support their mission.