Procore Pedals With Partners
This past weekend our COO and President, Steve Zahm, participated in the Pan-Mass Challenge, an annual bike-a-thon that raises money for the Dana-Farber Cancer Institute, a cancer research and treatment center. Steve, alongside more than 6,000 others, biked over 120 miles across the Commonwealth of Massachusetts, from Sturbridge to Provincetown.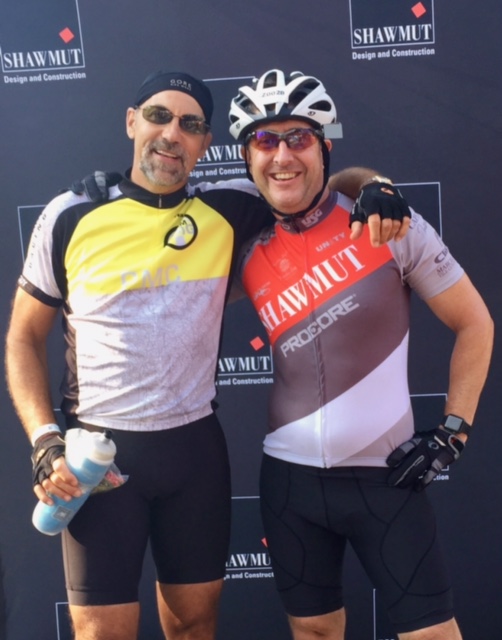 Steve was a part of Team Shawmut, of Shawmut Design and Construction - a client of Procore and a personal friend of Steve's.
"It was a fantastic experience to get to ride with the Shawmut Design & Construction Team in support of such a worthy cause. Being part of the Pan Mass Challenge was an unforgettable experience, in large part because of how welcome the Shawmut team made me feel. They're great people, and it's an honor to be their technology partner." - Steve Zahm
We are incredibly proud of Steve for participating in this event, bringing awareness to an amazing cause, and representing Procore's values in the community.

*Video by Steven Marshall.*

Read more about the event and Team Shawmut here.