Procore's First International Innovation Lab in Sydney, Australia
Procore's first international Innovation Lab was hosted in Sydney, Australia last week. The topic of discussion was Procore's Quality & Safety product line. Australia is considered a world leader in Health, Safety, Environment, and Quality (HSEQ) and we wanted to partner with Australian users to improve and regionalize the Procore platform. We saw this as an opportunity to learn from our clients and innovate with them as we channel R&D efforts in the region.
"The developers were quite open, showing the processes, explaining their approach, and diving into how they do things. That was so refreshing and it stems from the Procore culture where collaboration is key. We all want the same thing in the end, we want a product that is going to come make construction jobs easier." --Martin Davies, Probuild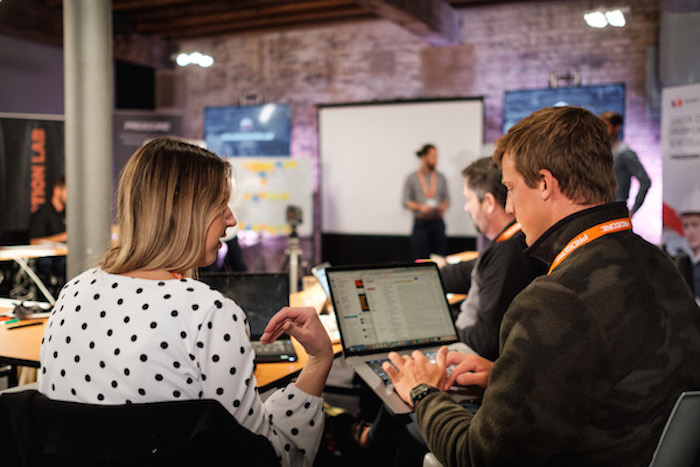 Innovation Labs are unique to Procore in the way that we connect directly with clients to gain insight and feedback from end-users. The intention is to improve our product offerings, optimizing their usefulness to construction professionals. We do so by working with clients to identify actionable items Procore's R&D team can tackle and solve––this time within the Quality & Safety product line.
The Innovation Lab spanned across three days with 6 companies represented. The event began with a series of exercises to kickstart the day where every attendee was asked to discuss their highest priority within the Quality & Safety product line, perhaps a feature they would like to see built or a function that could be developed further. The process began with a multitude of competing ideas, but by the end of the three day event, we were able to prioritize the problems we are solving for. Understanding and mutual empathy had developed between users and Procore engineers. Attendees left the room feeling heard and productive.
"In attending Procore's Innovation Lab, I was hoping to solve for incident reporting and ITPs, we did just that. Yesterday's session was invaluable because it showed that a majority of the participants were all looking for the same results and we got somewhere together." --Rob Diamond, Hutchinson Builders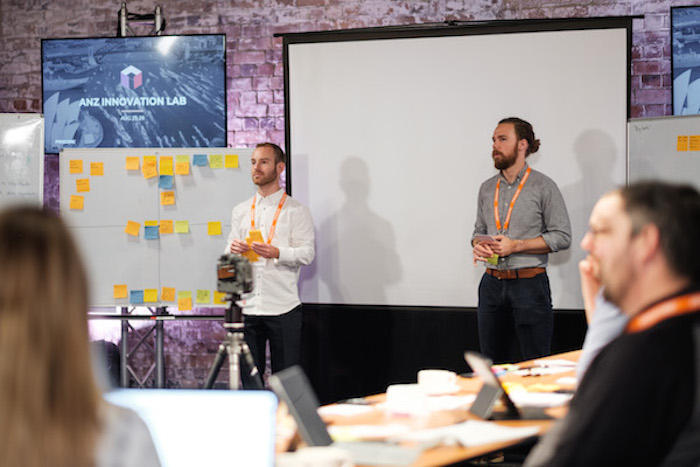 These were the focal points of the most recent Innovation Lab:
Barriers to adoption.
What are existing barriers that prevent project teams from fully utilising Procore? We found that we needed to enhance Procore's Incident reporting capabilities in order to fully meet the need of the ANZ market.
Usability.
We look for input on how we can improve the user experience to make the Procore UX as intuitive as possible. One of the takeaways was the ask around how Procore can better share data by, for example, adding observations and incidents to the daily log.
Reporting and data analysis.
Procore captures a wealth of data. We partner with users to build a world-class solution in order to effectively report on and export this data.
Accreditations.
Procore is actively researching Australian Standard/Safe Work/ISO requirements and mapping these requirements to make sure the Procore platform aligns with them.
Inspection test plans.
ITP's have risen as a development priority through conversations with Australian stakeholders, we worked with clients to get feedback on the design of this tool.
Inductions/Competency management.
We are designing new tools to facilitate inductions and competency management. During the Innovation Lab, we worked with attendees to determine if our current design concepts will meet the requirements of these tools.
Procore aims to customise the platform based upon region. What better way to do this than by working directly with local clients, allowing developers and users to sit side-by-side refining the tool? When this occurs, engineers are able to build the software with an end-user in mind. As Procore's presence expands internationally, our focus will continue to be our culture and our clients and Innovation Labs are an integral part of this.
---
Come experience an Innovation Lab this year at Groundbreak 2018. Register here, you don't want to miss this.