Product Drop: Bid faster and win more business
Procore's Bid Management product streamlines the entire bidding process, from bid package creation to bid award, so you can focus less on managing the process, and spend more time building competitive proposals for your prospective clients. What was previously a manual and time-consuming process is now a quick and easy solution, which can take as little as minutes to complete.
With the bid package set up feature, creating a bid package is 3 easy steps. First, provide a general project overview and bidding instructions. Then, add relevant bidding documents directly from your Documents, Drawings, and Specifications tools. Lastly, search and add bidders, pulling companies and contacts from your Company Directory tool.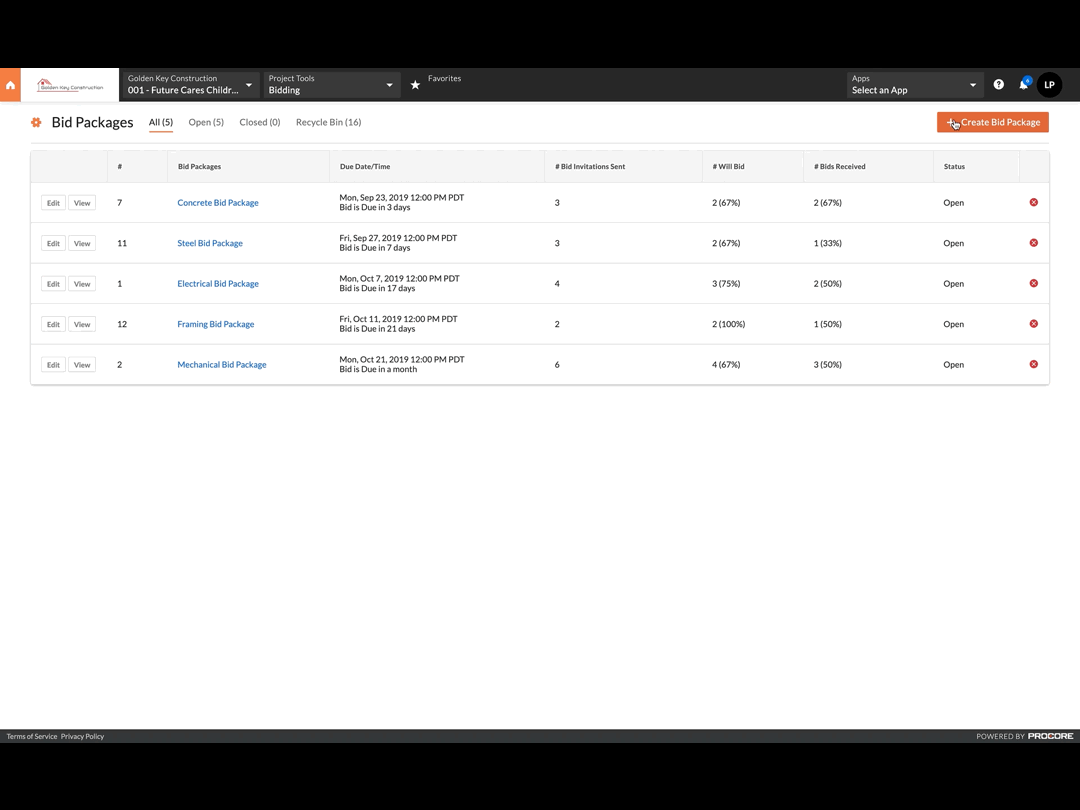 Having a centralized location for all bidding information and communications allows you to avoid double data-entry and siloed information, ultimately boosting visibility for all project stakeholders and driving collaboration throughout the entire project lifecycle.
"Within a two year time period, we were bidding about $17M more with two less Project Managers on our staff," said Sarah Vietch Hall, Casco Contractors. "This is partially due to the environment, partially due to the economic climate, but it's also our ability to bid faster, quicker and more efficiently – this has been a big bonus to us as a company."
What sets Procore's Bid Management product apart is the integration into the rest of the Procore platform. With Procore's Project Financials product, companies can convert a bid award to a subcontract, making the transition from preconstruction to operations as easy as the click of a button.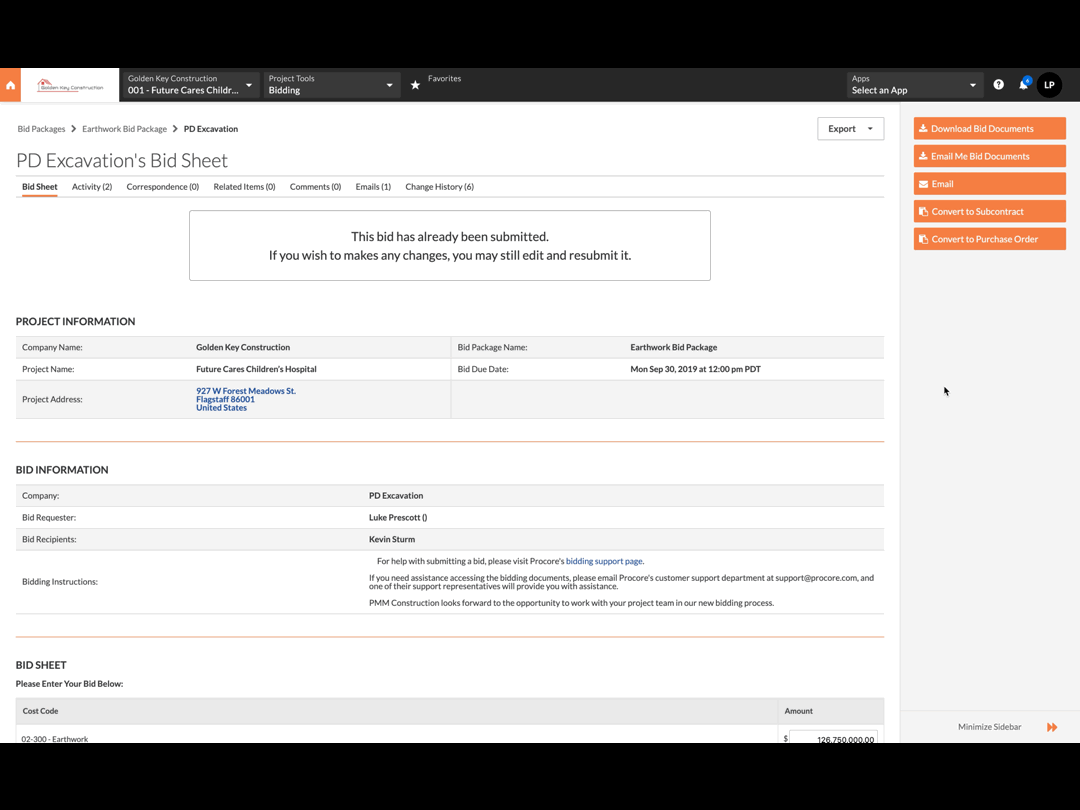 The bidding process can be stressful and tedious, relying heavily on spreadsheets and paper. With Bid Management, simplify and streamline this manual process so you can worry less about bidding and focus more on winning.
Learn more about how you can bid faster and win more business with Bid Management.