Leveraging OSHA Industry Data, New Procore Report Reveals Technology Adoption Means Lower Construction Risk
Technology can do more than just improve project efficiency — it can make construction sites safer places where people are the most valuable asset. Today, we are thrilled to share a new report that reinforces this belief. Risk Data Uncovered: How Technology is Transforming Risk Management in Construction, produced in partnership with Frost & Sullivan, provides compelling data that underscores the value of tech-enabled practices in reducing risks and protecting your most critical assets: your people.
The Power of Data in Risk Management
As we rapidly digitize our world, data has become an invaluable resource. It has the potential to dramatically change the way we manage risk, not just in theory but in practice. This isn't just a hypothesis; the report is backed by a comprehensive study using Occupational Safety and Health Administration (OSHA) incident data and Procore's extensive construction data and insights to uncover how our technology adoption relates to less risk on projects.
Key Findings
Lower Incident Rates: This study shows that on average, Procore customers have an incident rate 26% lower than the construction industry average.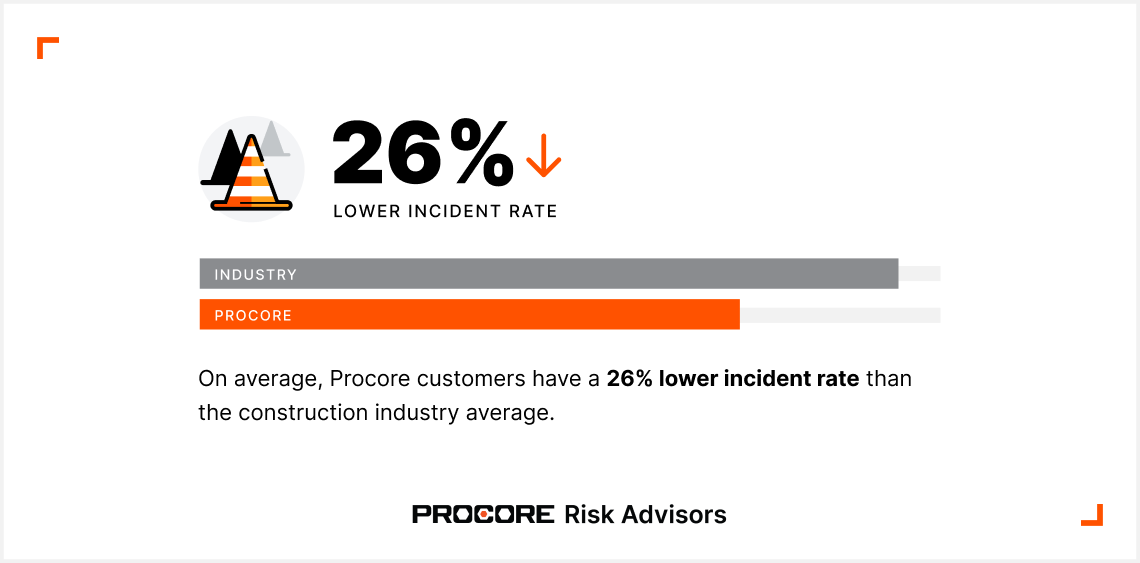 Fewer Lost Days: Similarly, on average, Procore customers have a lost days rate 22% lower than the construction industry average.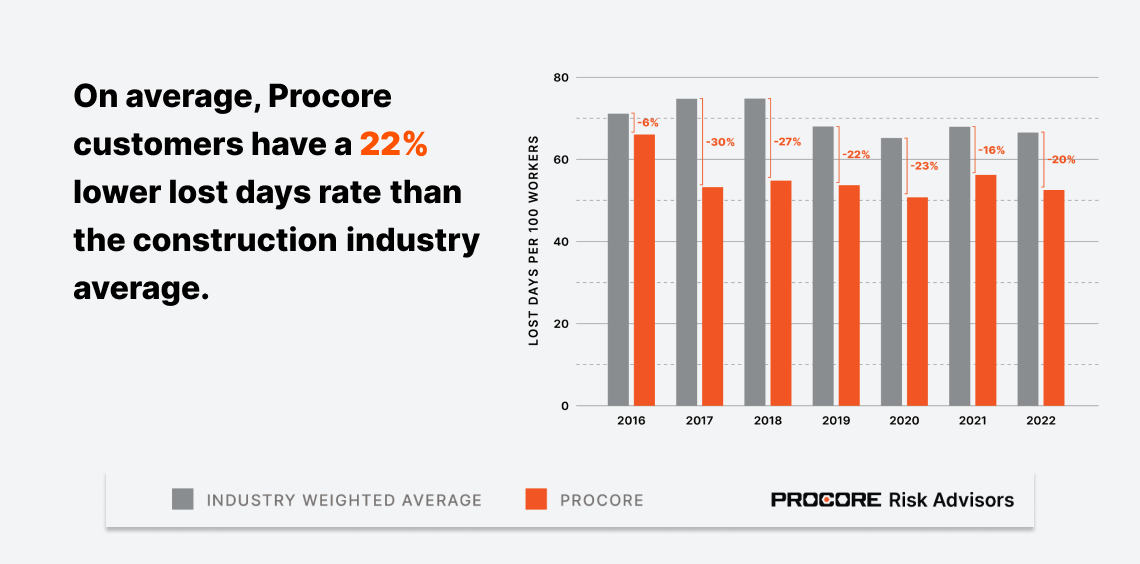 Analysis revealed that high Procore usage is correlated with a 40% lower incident rate and a 39% lower lost days rate compared to the construction industry average.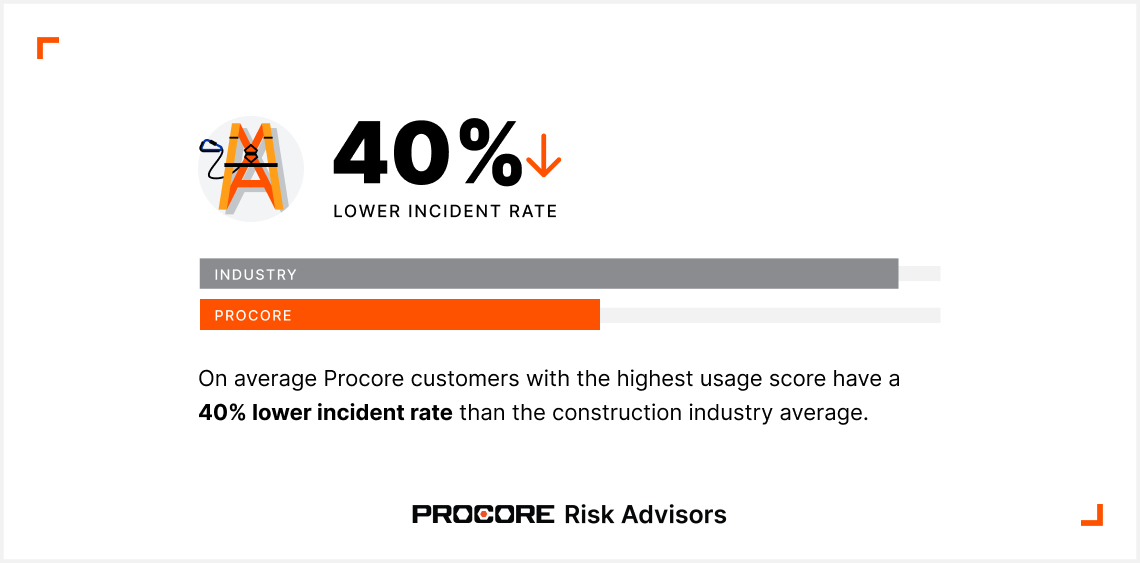 Why This Matters
The most important takeaway is technology's positive impact on operational excellence and safety. There is nothing more important than the safety of our people on the jobsite. Procore is entering the insurance market with the conviction that tech-enabled contractors should be rewarded for their low-risk profiles. Our unique data from over 15,000 customers is setting new benchmarks in risk assessment by correlating technology adoption to less risk and therefore, likely, fewer claims. For current Procore customers, this should translate to better insurance terms and lower premiums.
As the industry continues to transform, Procore Risk Advisors is committed to leading the way when it comes to safety and risk management and getting the insurance terms our customers have earned. The future of construction risk management lies in leveraging data to its fullest potential, and Procore is leading the charge in turning this vision into a reality.
Ready to Dive Deeper?
Download our comprehensive report to get all the insights, statistics and strategies you need to revolutionize your approach to construction risk management.
This study uses comprehensive OSHA data to demonstrate how tech-enabled contractors exceed industry operational norms and discusses how Procore customers can leverage these insights for superior insurance outcomes. Download now to understand why and how technology adoption is becoming the bedrock of modern construction risk management.