Search hundreds of integrations in the App Marketplace and install with a few clicks
With over 200 integrations currently available, Procore's App Marketplace is a one-stop shop to find products and solutions that extend your company's technology investment.
"I'm always on the Procore App Marketplace looking to build upon our tech stack. If a tool doesn't exist in Procore, I'll look to the marketplace for guidance and software procurement. I pay attention to who built the app and their relationship with Procore. A deeper relationship increases my trust in the application." – Dana Erdman, Director of Technology & Innovation at Bulley & Andrews LLC.
Dana is among the growing number of Procore users who visit the Procore App Marketplace in search of apps and integrations that help teams innovate the way to manage projects at scale, save time, and modernize communication. To support Dana and others like her, we've released several new features that make it even easier to find and add apps to build better.
Find Apps Quicker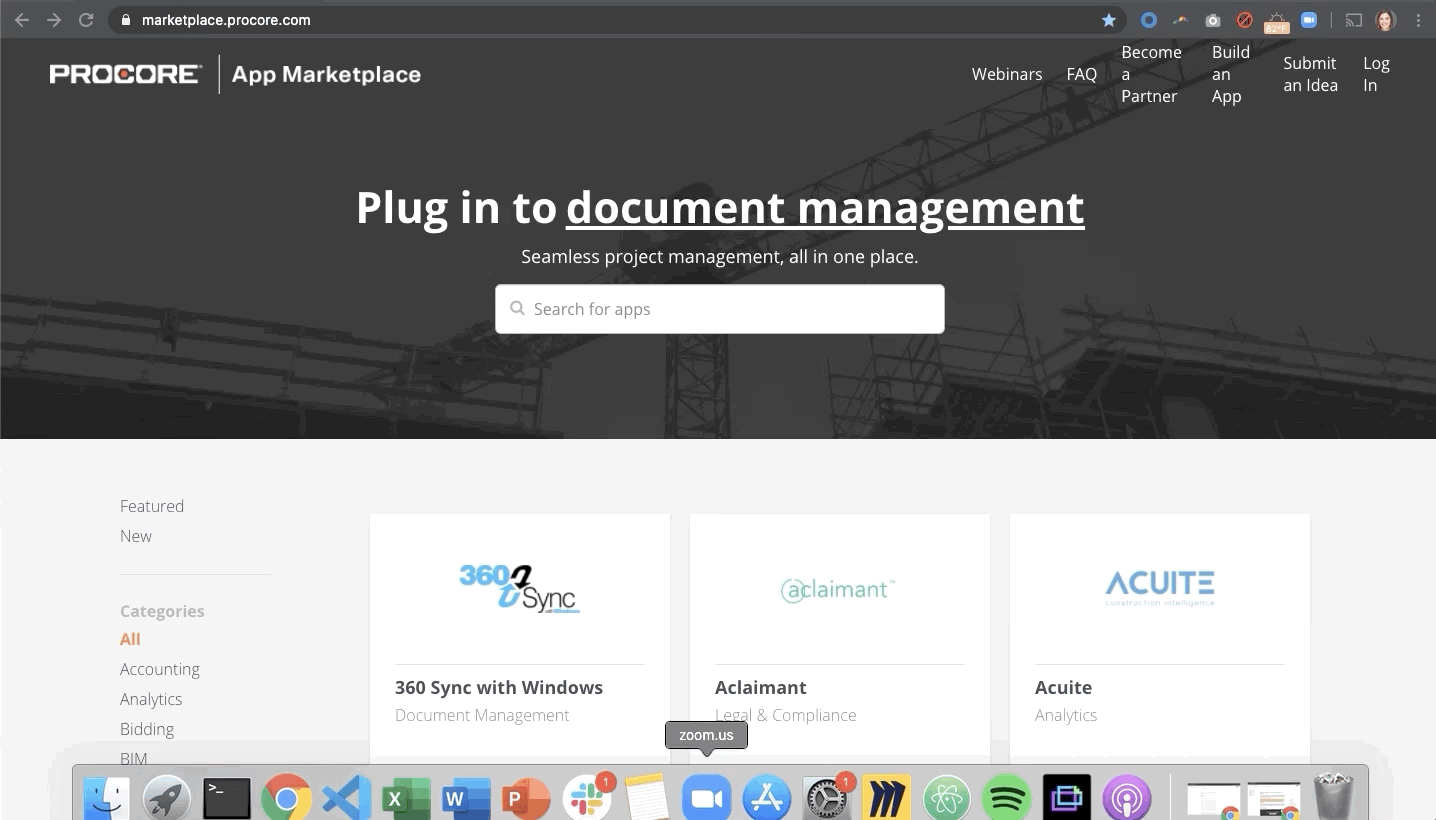 Procore's App Marketplace search now generates faster, more relevant and descriptive results, enabling you to quickly discover the perfect app or integration for your needs. With the launch of Embedded Experience, apps and integrations can interact with Procore in different ways, exchanging data with APIs or embedding them into Procore's user interface. App tags now display on each Marketplace listing to denote what type of integration the app supports, providing you with clarity about how the app will interact with your data and internal systems.
Quickly Install Apps
Logging into the App Marketplace is easy and allows company admin users to quickly install an app to their Procore account. Within one click, the user is taken straight to their App Management tool in Procore, where they can begin setting up the app. Non-company admin users can request to install an app from the App Marketplace, giving them the option to enter notes describing their request. Directly communicating to their company admin through the App Marketplace saves time and results in quicker app adoption.
Connect with a Partner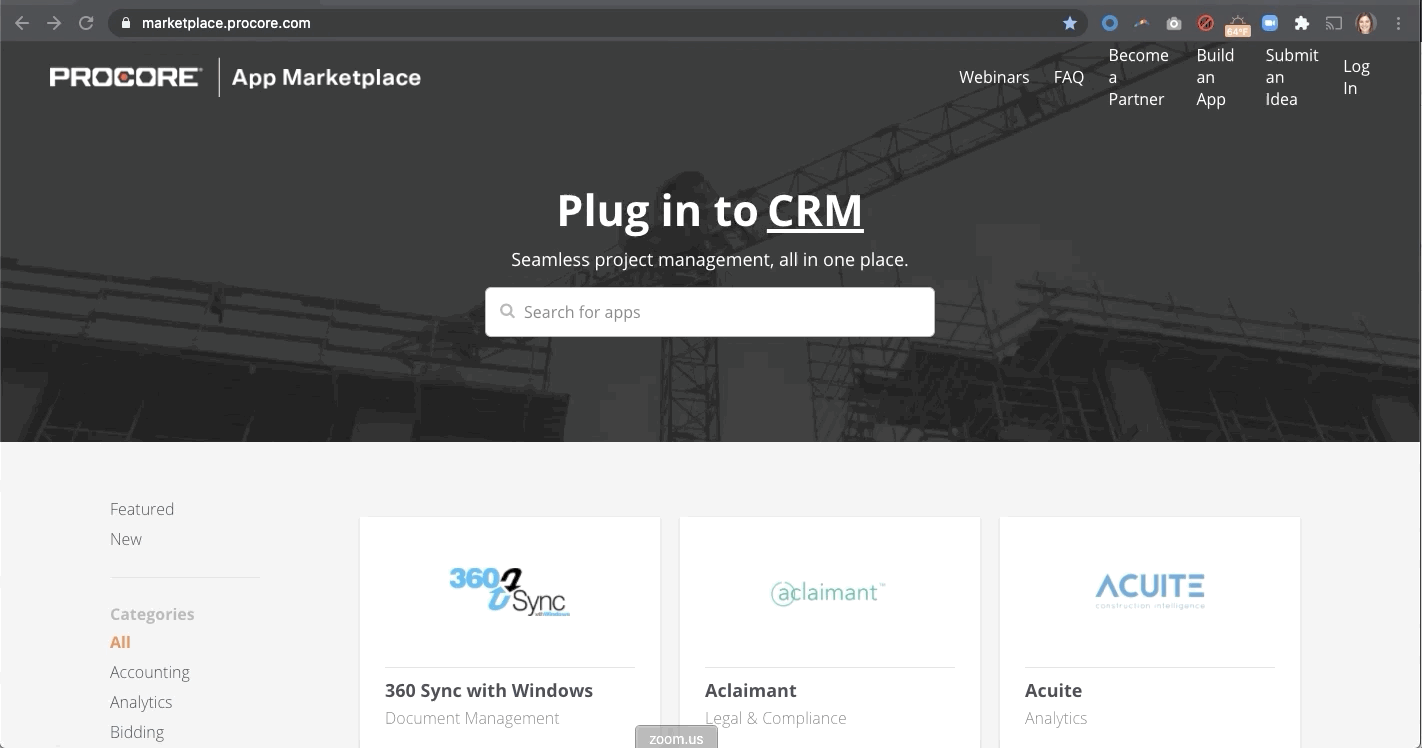 Want to learn more about a partner? Utilize the Contact Us button found on an App Marketplace listing. Submitting your contact information will notify a partner of your interest so they can follow up with additional details. If you can't find an out-of-the-box app or integration that meets your needs, you can explore the selection of Procore certified consultants. These consultants are categorized by the geographies they serve and are experienced in building custom apps that integrate your company's internal processes, systems, and data.

Explore Procore's App Marketplace and learn more about how you can simplify your workflows and maximize your technology investments through the platform integrations that are available.