Speaking to The B1M Founder Fred Mills on the Construction Industry's Immense Power and Capability
The construction industry tackles obstacles daily to build, maintain and power the world around us—even as building standards and trends drastically evolve. And in the face of these challenges, the industry works tirelessly to deliver cutting-edge projects and technological achievements.
Fred Mills, founder of The B1M and keynote speaker for Groundbreak, is shedding light on all the ways construction is bettering its people, projects and practices. Having worked with a leading UK contractor, Mills founded The B1M in 2012 to focus on sharing "the best of construction" - improving the industry while helping to attract more people to come and work in it. Mills has since grown The B1M into the world's largest, most subscribed-to video channel for construction with over 2 million YouTube subscribers.
We recently sat down with Mills to find out ​​where he got his inspiration to start The B1M, predictions for where the industry is headed and how we can influence more people to pursue a career in construction.
PROCORE: Can you talk a little bit about your personal background and initial connection to the construction industry?
FRED MILLS: I loved building things from a really young age – LEGO cities, pillow forts, dens in the backyard – you name it, I couldn't get enough of it.
I remember going to London with my parents, staring up at skyscrapers and being in awe of what people could achieve through construction and being particularly struck by the impact it could have on shaping so many people's lives. I followed that interest through school, did a degree in Architectural Engineering and Design Management at Loughborough University, then joined the industry as a trainee and worked my way up to design manager for a major UK contracting firm. Then the idea for The B1M came along.
PROCORE: Where did the idea behind The B1M stem from?
FRED MILLS: That young boy I described was so excited to get started and pursue his dream of working in construction. Then, I arrived at my first job and realized the sector was badly misunderstood. My friends thought I'd gone to lay bricks when I was actually helping to steer a half-billion-dollar government schools programme through its design planning and approval stages. My team was shaping environments that were going to decide how thousands of kids would get their start in life.
Coupled with that, I experienced many of the industry's biggest challenges first-hand: sluggish innovation, siloed working, the lack of any decent margins and the propensity for contractual disputes and arguments.
Being honest there was a time when I felt like quitting and changing industries, but the love I had for construction was too strong.
I wanted to change the industry and saw digital media as an incredibly powerful way to do that. I wanted the world to see what construction does, make the industry more navigable for those already working in it and inspire a whole new generation to join.
PROCORE: What piece of content produced by The B1M are you most proud of and why?
FRED MILLS: "Why New York's Billionaires' Row is Half Empty" – we worked so hard on it. It shows the best of what our team could produce at that time and goes to the heart of my mission.
We show what this industry is capable of. We show what its engineers can do. We show what drives these projects and their true impact on the world, and we show that this industry's stories can excite the mainstream – the video has 14M views on YouTube.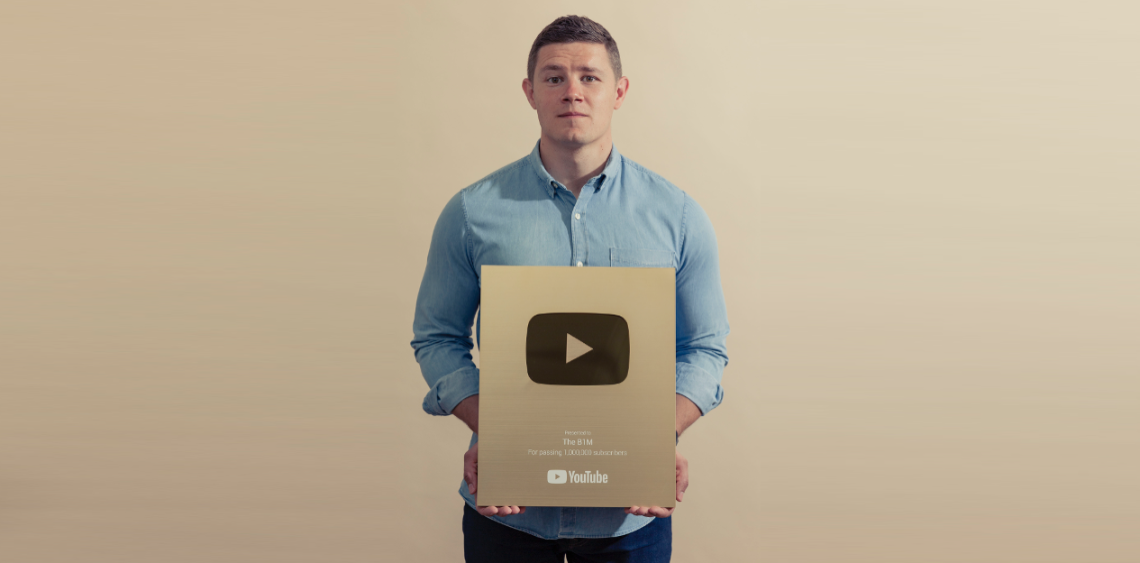 PROCORE: Who or what has inspired you along your career to share your knowledge and expertise with such a mass audience?
FRED MILLS: It's funny, getting millions of views on YouTube is amazing, but it doesn't compare to the feeling of meeting people in person and hearing about the impact our work has had on their lives.
I am incredibly lucky to travel the world and see some of the most impressive construction projects. From New York to Sydney I have been humbled to meet people of all ages who say they've learned from The B1M, grown from it or been inspired to pursue a career in construction.
More than anything, it's those people who inspire me and keep me going. Influencing just one person's life is incredible – imagine what it will be like when we get the whole world to love this industry.
PROCORE: Many view you as a prominent thought leader within the industry, what are some predictions you have about the future state of construction technology and its ability to solve some of the other most pressing challenges in the industry?
FRED MILLS: It's impossible to overstate how important technology is to enabling and unlocking construction's full potential in the coming years – especially in the face of our world's current challenges.
I think we'll see an increased role for automation as the construction skills crisis really begins to bite. It'll enable more offsite manufacturing and prefabrication – we need that to build efficiently and quickly to address global issues like the housing crisis.
Building performance data will become as important a deliverable as the physical structure itself. Construction professionals are starting to care about running costs as up-front capital expenditure and the need to reduce energy consumption will begin to dominate. There's a huge role for digital twin technology.
Today, many people can work from anywhere. Remote working is here to stay and will only accelerate the use of digital collaboration tools.
And of course, you'll see the industry start to leverage digital media more as it's forced to fight for the best young talent!
PROCORE: We know that the process of construction generates significant carbon emissions and material waste. How do you envision construction technology evolving to promote sustainable building practices?  
FRED MILLS: I think by their very nature some of our core construction technologies – and particularly digital collaboration tools like Procore – are already helping to make the building process more sustainable by improving the efficiency of projects, cutting rework, reducing overall time on site and preventing the need for paper on projects.
There's so much potential here right now!
The exciting area for me is in leveraging data to understand how our industry and the built assets it's delivering are performing. If we can use tools like digital twins to measure ourselves both during the construction process and once we're occupying finished built assets – and then look at data trends across a site, city or even a whole country – we can begin to seriously reduce our impact on the planet. It's huge.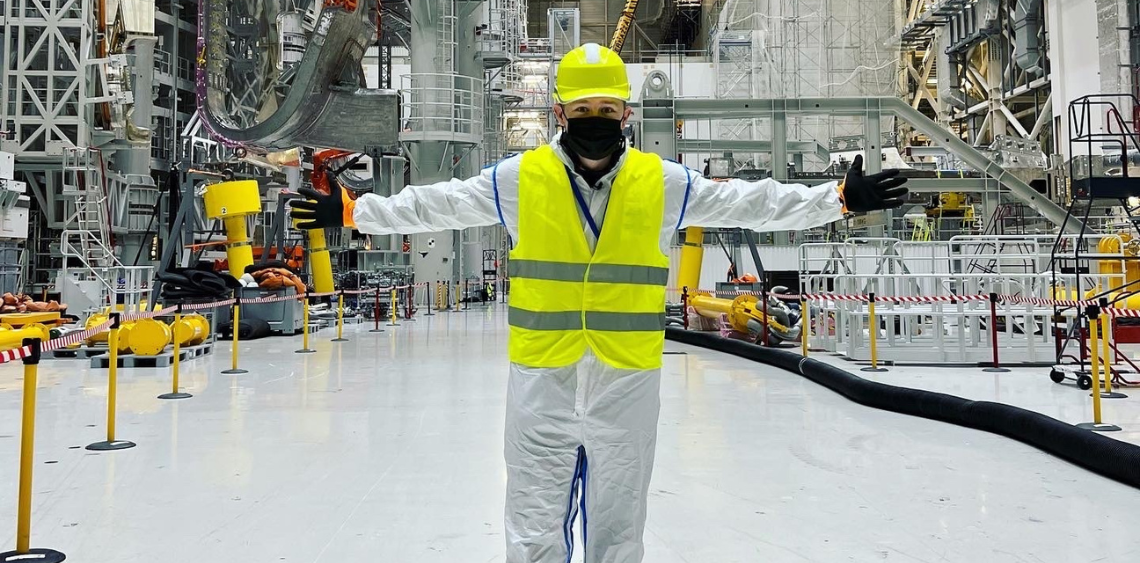 PROCORE: At Groundbreak, you will be speaking to the critical task of attracting the best and brightest minds to our industry. As we work to combat the labor shortage, what advice do you have for young people starting out in the industry?
FRED MILLS: We need to realize that many of today's best young people don't just want a traditional 9-5 job with a salary. They want to feel like they are making a difference in the world. For me, no other sector on this planet can be more impactful than construction.
Everyone needs a home: they're built by construction. Everyone needs sanitation: that's built by construction, too. People need to travel: they do that on infrastructure built by construction. Medical care? Come to a hospital built by construction: Businesses, whole economies, our way of life -- they're all enabled by construction.
If you're currently trying to work out what you want to do with your life and you want to make an impact, then come into this sector. It's our best bet for tackling climate change, improving the lives of billions of people and creating a better world for our children to inherit. I am not sure it gets cooler than that.  
---
Want to hear more from Fred Mills? See him host a keynote speech at Groundbreak in New Orleans November 7-9. Register today to hear big ideas from someone who is highlighting the inspiring work being done in our industry.