T-Minus 24 Hours... Let Groundbreak Begin!
As the hustle picks up, the Procore team buckles down in preparation for one of the most exciting events in the Construction Industry, Groundbreak 2017. Upon arrival in Austin, we reflected on the fact that this is our third Groundbreak event in 22 months. Quite the feat! Every year the event has transformed and evolved alongside the construction industry. May 2015 was the first Groundbreak event we hosted in Santa Barbara. Last year's event was slightly larger, but this year, we have taken it to a whole new level.
This year Groundbreak will take on a new look and feel as we expand the construction conference and move it to a place where everything is bigger––Austin, Texas! We are excited to be setting up camp here in this hip city where the BBQ is good and the culture is lively.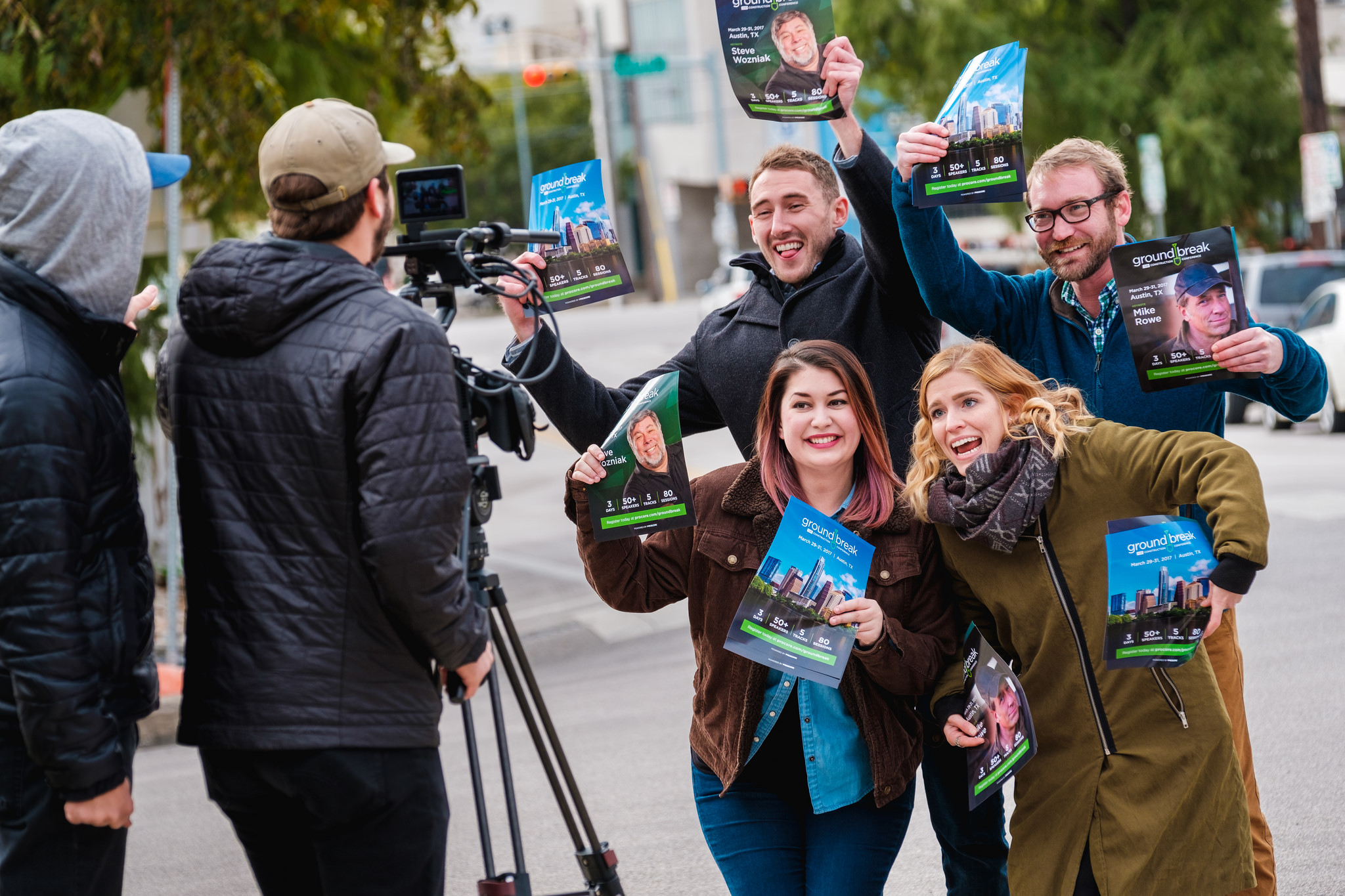 Groundbreak serves as a time for our customers and prospects alike to come together and help our engineers learn how they can improve the product, network with one another, and showcase what is coming next… and we hope you know by now that it's something BIG.
Join us tomorrow, March 29th at 8:10 AM PT / 11:10 AM ET to watch our BIG announcement LIVE! You don't want to miss this.
Besides this big announcement, there will also be an innovation center at the conference with over 19 Innovation Labs to help generate the next generation of construction software. Clients will be invited to speak directly with our product managers to give them feedback on Procore's user experience, how it could easier to use, and what they would like to see developed.
We are also looking forward to the Discovery Channel Dirty Job's star, Mike Rowe, as one of our hosts for this year's event. Steve Wozniak will also be a highlight of the event. As a world leader in technology, we look forward to hearing his thoughts on this ever-changing tech world around us. Other events such as women in construction and breakout session discussing the future of technology in construction will naturally be highlights of the event.
If you're not attending Groundbreak, but would like to keep up with what's happening, follow us on Twitter @procoretech for a live feed and event updates. Join the conversation on Twitter through the #GBK17 hashtag. Lastly, visit the Groundbreak 2017 website to see our agenda.