The Progress of Procore.org
See exactly how Procore.org has been working to support the industry
Last year in March, we hosted our third Groundbreak in Austin, Texas where we announced Procore.org, our giving entity. Procore.org is an organization within our company that is dedicated to supporting non-profit builders across the world, partnering with educational programs for schools and workforce development programs at universities as well as providing free continuing education courses to industry professionals. The mission of Procore.org is to support the construction professionals and philanthropic efforts within the industry by leveraging our resources.
Procore.org has now been in operation for a little over a year and a half and we are proud to be partnering with so many professionals who have the same vision of furthering the industry.
Procore Partnering with Nonprofits
We aim to support nonprofits by providing access to technology–making it easier and more efficient for them to fulfill their missions.
We are proud to support over 15,000 users from over 140 nonprofits and NGOs. Below are a few highlights that showcase their incredible efforts and the diversity in their missions.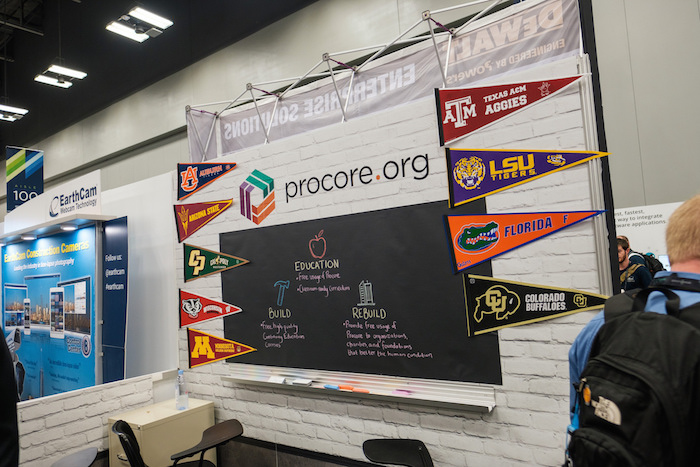 Soccer Academy Built by Women for Women
Orkidstudio is a building project in Kenya that sources all of its materials and labor locally, employing locals and buying local building supplies. Orkidstudio is involved in building medical clinics as well as residencies, but their most active Procore project is perhaps the most unique as well, the Kibera Girls Soccer Academy in Nairobi. This soccer academy is dedicated to improving the lives of young, at-risk women in this region. In line with Procore's Women in Construction initiative, the construction team involved in the building of Kibera, have prioritized making a majority of the workforce women totalling over 45 women having been trained in construction on this build. Overall, the academy supports over 120 young women, employs 10 teachers, and has impacted nearly 300 children in Nairobi, Kenya.
Reducing Carbon Emissions in Bhutan
Karuna Foundation is a nonprofit that helps developing nations reduce carbon emissions on large construction projects. The foundation has been using Procore to help build the JSWL Law School in Bhutan, which includes 3 phases and totals 40 buildings. Karuna has also taken the initiative to implement the first safety program in the nation of Bhutan using our Inspections tool to help do so. It has been exciting to see Procore move into new territories and streamlined building in places where construction technology did not exist before.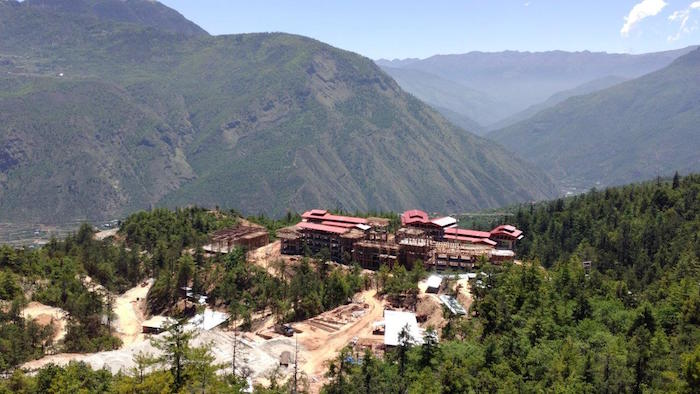 Our nonprofit consultant on the job there, Thorsten Chupp, says this about the use of Procore in Bhutan,
"We are taking baby steps moving the construction industry into the next century here in Bhutan. There are many hurdles to overcome and we still have a ways to go, but I am feeling confident about the changes we've managed to implement, including a formal site safety program and quality assurance attempt. We have completed over 30 inspections using Procore and it is clear that we are making progress. We are now the first construction site in Bhutan with quality and safety measures. We have also developed the first emergency action plan. Procore has been instrumental in this development."
Procore in Nepal
Procore is being used in Nepal by the BlinkNow Foundation to help build the Kopila Valley School. This school is a resource for local children to get a healthy meal everyday as well as a basic education in Science, Math, Nepali, English and Computer Science. The goal is to help make sure the students are employable and can provide for themselves and their families. In this remote village, the adult literacy rate is 64% while unemployment rate is 46%. Projects like the Kopila Valley School can help transform an entire village, Procore simply gets to help streamline the process.
Procore in Schools
The Procore.org team works alongside K-12 schools and universities, giving them use of the software in order to further education around construction technology. Our partners in education total 217 universities and 44 K-12 programs.
We decided to move into the education arena in order to accomplish two things. First, to work against the labor shortage by making construction engaging for young students and giving them a better understanding of the possibilities within this career path. Second, to give university students the modern technology skills as well as hand-on learning experience necessary to enter the workforce.
Continuing Education
The Procore.org Team has also been working to provide free online continuing education (CE) courses, with a wide range of topics for every construction job function.We've specifically delivered over 3,500 Safety Qualified Certificates to industry professionals, totalling over 4,500 hours. We support professionals with these courses throughout the US, Australia, and Canada.
We are extremely proud of Procore.org and all the organizations we continue to work alongside. It has been a pleasure to support and equip this incredible industry, with such driven individuals and we believe this is just the start.