On any given day, we spend more time frantically searching for stuff than we'd like to admit; keys, a dinner recipe, significant but buried emails. Tracking things down consumes a lot of our time and energy. Do we suffer the same affliction at work? Let's put it this way.
You bet.
According to a report from McKinsey, employees spend nearly 20% of their time —approximately 8 hours per week—searching for and gathering information.
Interestingly, Procore users spend about 13% of their time seeking out—and precisely locating—needed information. That works out to a staggering 43 million hours per year across all Procore users–now diminished significantly with the release of the new Procore Search tool. They are a curious bunch, it would seem. Fortunately, all this rampant curiosity goes to perfecting our majestic built environment. From photos and drawings, to contracts, RFIs, invoices, inspections, change orders—you name it. Yes, the Procore platform is known to many in the construction universe as the Single Source of Truth for their projects. And having a single source of truth certainly makes locating the truth easier on those occasions when facts are paramount. Which is all the time, of course.
But even a Single Source of Truth can be improved upon. Today we are introducing a new paradigm for Procore Search capability, which offers one single and consistent search experience. With Procore Search, users have the ability to locate items across multiple tools from one search location. Previously, a Procore user would need to search separately within each tool for the needed information. We hope you weren't too attached to that model!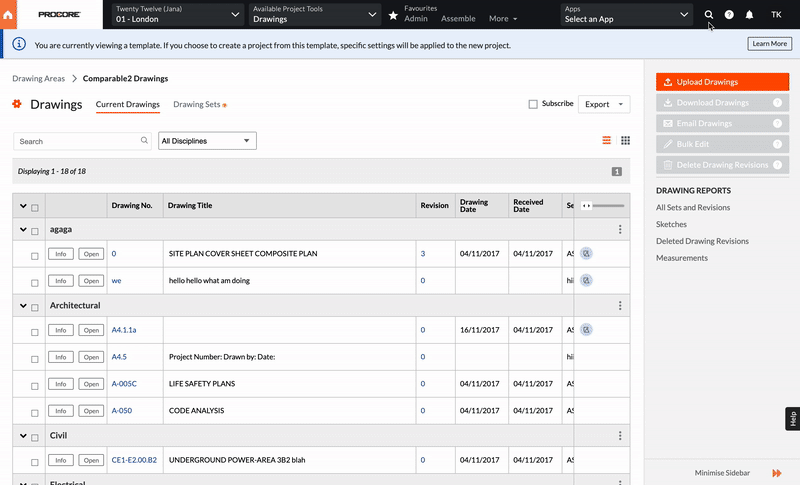 You can now search for items across an entire project while in any tool, simply by clicking the Procore Search icon. No need to jump between tools searching for that elusive bit of key information. Simply click the powerful new Procore Search icon and let the bots do all the running around for you. You'll avoid all those jittery trial-and-error queries while getting lightning-fast response times. The end result is quicker access to results in fewer clicks, so users can focus on the parts of their job that matter most. Like building stuff.
The addition of enhanced search within the Procore platform is just one more way Procore is redefining the expectations of a modern construction management solution. Join our webinar on July 8th to learn more about Procore Search and visit us at procore.com/platform to get a glimpse of all the other exciting enhancements we're making to the Procore Platform.
Ryan Sanders is Procore Strategic Sales Engineer for the Enterprise segment. He has no doubt of the effect these innovations will have. "This changes the game for our clients that need to find information quickly, or navigate the platform in a unique way that makes sense to their business."