Thinking Globally, Developing Locally – Introducing Site Instructions for Australian and New Zealand Users
Procore's culture is defined by our open and collaborative approach. At Procore we work closely with our customers to understand their challenges. Together, we create and develop solutions that enable our customers to cut costs, improve quality and deliver projects safely, on budget and on time.
In April, Procore was thrilled to open its first international office in Sydney's CBD. In Australia, we currently serve more than 100 customers and 50,000 users. The new Sydney office includes sales, marketing, product implementation and product support professionals, allowing local customers to receive faster and better service in local time zones.
We know the importance of getting the right information into the right hands, that's why we're excited to announce our Site Instructions tool, now in limited release and expected to roll out in the next few weeks. Many of our Australian and New Zealand customers have expressed the importance of having a Site Instructions tool and we listened.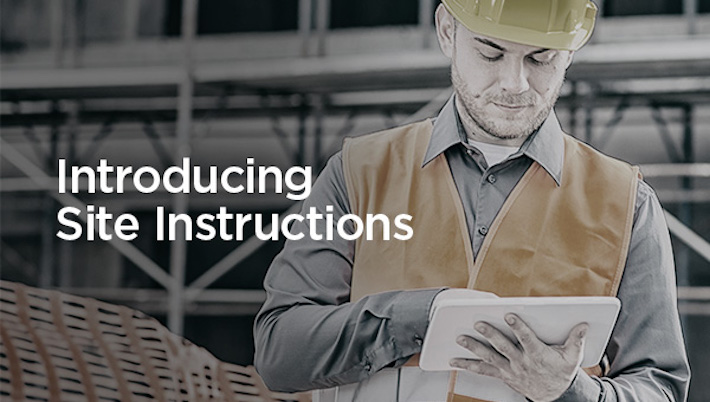 Our team worked hand-in-hand with our customers to create and develop a solution that will enable users to capture and record all contractor site instructions and make it easy to create and distribute the information to your subcontractors.
With the Site Instructions tool, Procore users in Australia and New Zealand can:
Easily create and issue site instructions to key subcontractors and any other primary project members who need to be kept informed.

Attach relevant information to Site Instructions. Attach any electronic document to a Site Instruction so that the supporting information - plans, specs, photos, sketches, PDFs - is right where you need it, when you need it.

Search your history of issued Site Instructions. All Site Instructions that are issued will be stored in Procore and can be easily searched in a similar fashion to RFIs so you can quickly find a record of the date of issue, recipients, and the specific content of the Site Instruction. A full history of site instructions is accessible during a project or long after the construction project has been completed.
Site Instructions is just the beginning. We are committed to continuing to partner with the Australian and New Zealand construction industry to develop the best, easiest to use, and fastest to implement construction risk management solutions built for the local markets.
Founded in 2002 and based in Carpinteria, California, Procore's expansion follows significant demand across Australia and New Zealand for intuitive, reliable and cost-effective project management, financial and collaborations solutions built specifically by and for the construction industry.