Three New Features Introduced to Procore Field Financials
General contractors share a universal concern: Will my project be profitable?
Procore aims to support our users in answering this question accurately, helping to drive profitability on their projects. This requires reliable collection and analysis of project financial data and real-time visibility into the insights drawn from that analysis. Procore's Field Financials product, part of the Construction Financials product line, does just that through the budgeting tool. This tool empowers clients to easily track and manage items relevant to profitability through forecasting.
We're excited to announce our three most recent enhancements to the budget interface: General Conditions Monitoring, Multiple Budget Uploads and Multilevel Standard Budget. These new features allow project managers to significantly reduce the time required to generate forecasts, while still producing meaningful insights specific to their business.
Here are the 3 newest features:
General Conditions Monitoring
General Conditions Monitoring (GCM) gives users the ability to more effectively track specific high risk budget items that have an outsized impact on profitability. The purpose is to give Project Managers greater visibility into the financial health of a project, by tracking "non-commit" costs as a project progresses. This tool provides users with greater levers to pull through minute-by-minute monitoring of costs, which have a direct impact on bottom line profitability, improving productivity and saving money. In working alongside many general contractors, it was clear that GCM was a must if our users were going to realize maximum value from Procore's forecasting functionality so we executed and developed the feature.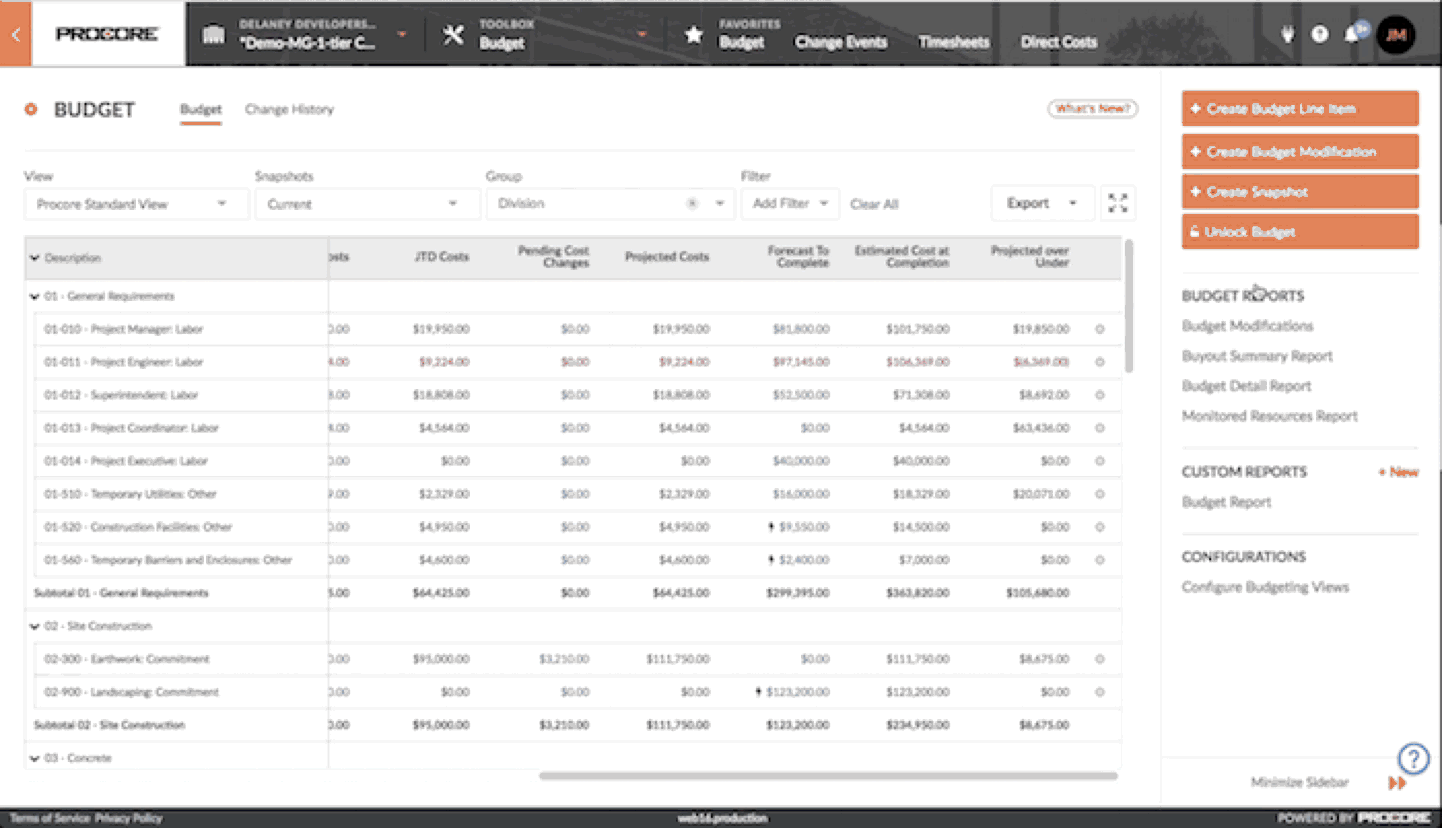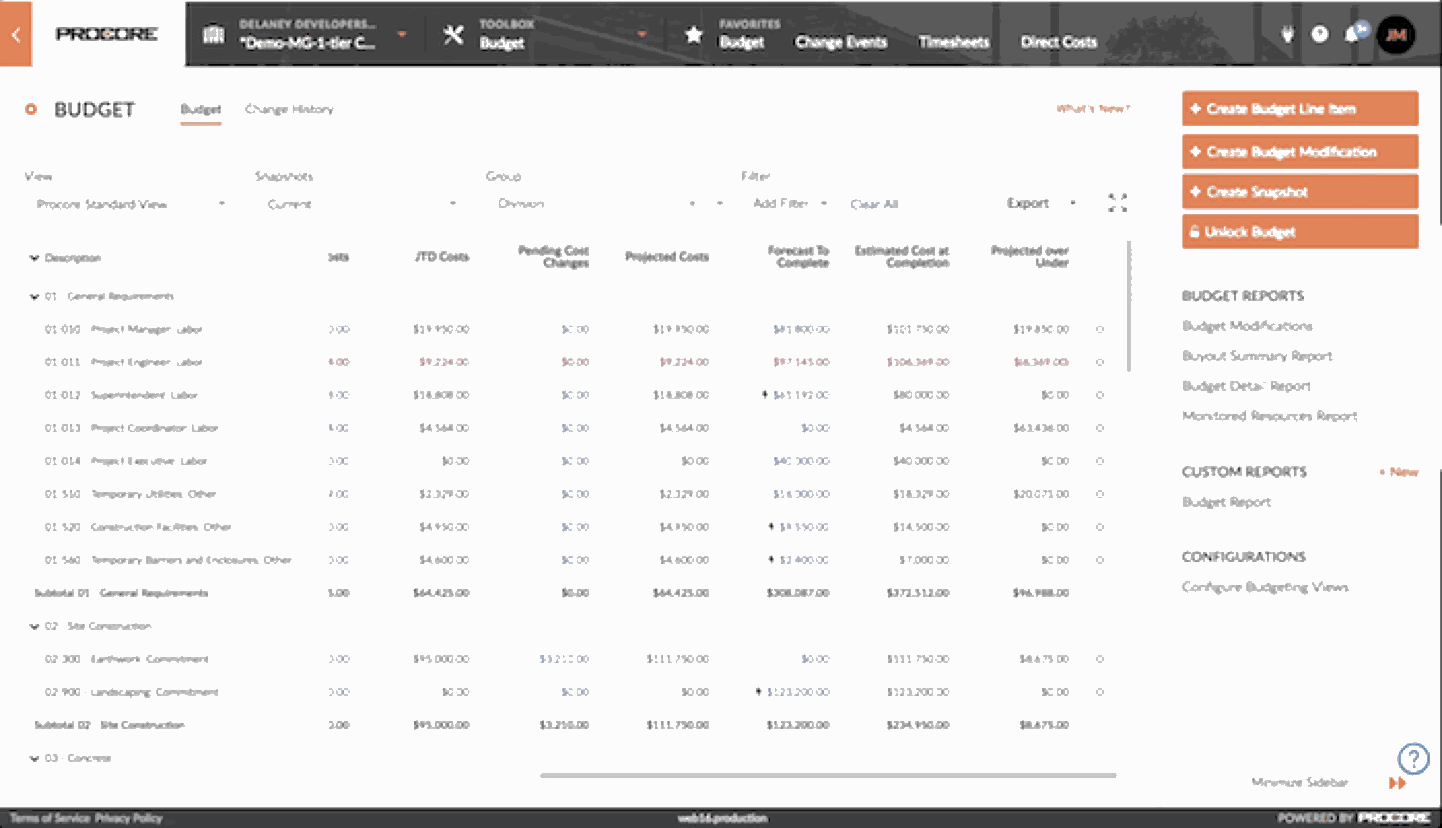 Multiple Budget Uploads
This feature gives users the ability to unlock the budget without losing their budget modifications. This is especially beneficial for general contractors working on guaranteed maximum price contracts or multiphase contracts that require edits to the original budget or multiple "original budgets" in order to complete a project.

Multilevel Standard Budget
Lastly, this feature gives users the ability to utilize up to 5 tiers of cost codes allowing for customization of budgets. This update makes it possible for the user to code cost items to the level of specificity required by their individual organization.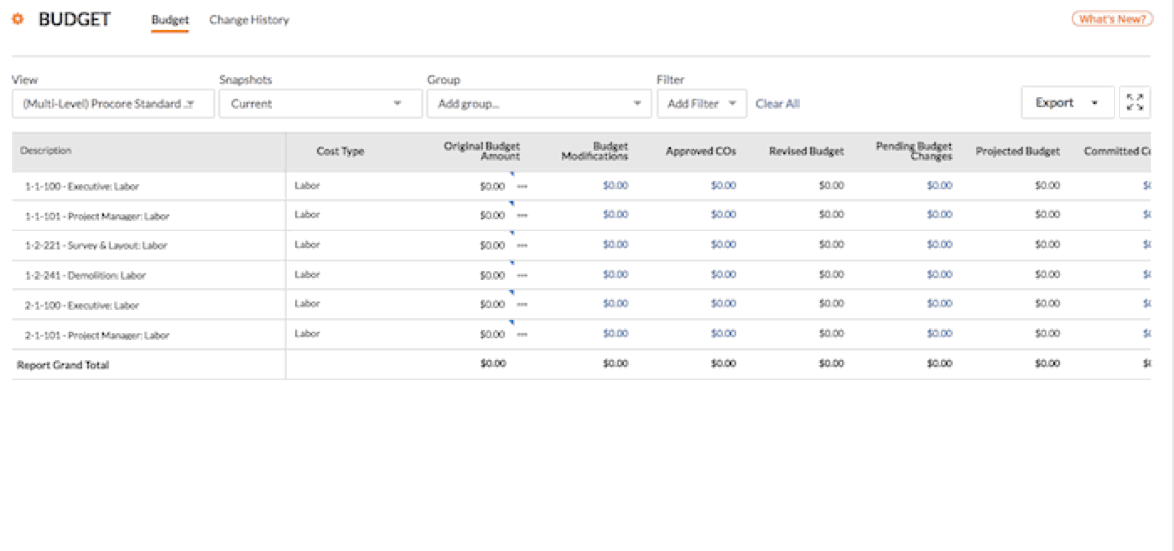 We believe our investment in further developing Procore tools gives back time and money to our users. Within Construction Financials, we are striving to create job costing tools that allow our clients to finish work quickly and effectively so they never again have to miss a baseball game or dance recital because they were stuck in the office producing end of the month forecasts. The development of these three most recently released features is an example of our ongoing commitment to providing clients with the best construction project management platform there is.
---
Leading construction companies are moving out of Excel and into a construction financials management platform. Find out why and learn how you can leverage financial tools to streamline your workflow during this upcoming webinar, REGISTER HERE.