Ushering In The Era of Insights Driven Construction
Construction is no stranger to technology. The industry has a bevy of tools at its disposal and the tool belt is growing rapidly. And yet, construction hasn't seen the same productivity gains that other industries have in the last decade. So, what's the problem here? I've had the great benefit of discussing this particular paradox with leaders across our industry and a consensus has emerged around this point. The problem is far more complex than the age old diatribe we've all heard: "construction doesn't want to change''. The problem, largely, is not the fault of the construction industry. The problem lies in a history of technology over promising and under delivering to the construction industry. It's a problem of technologies being pulled from other industries and applied to construction, without any understanding of the complexities and risks that construction faces every day. Of companies solving for one piece of the puzzle without understanding or building for the big picture. It's a problem of technology being built by tech people, not construction people.
This last year showed us just how critical it is that we connect ALL of the dots. Construction firms face immense pressure to build smarter today than they did yesterday. That pressure is accelerating the pace of digitization across the industry. That wave of digital adoption has presented us a new opportunity to overcome construction's complexity. Not just with digital tools themselves but with the web of connected data they have the potential to create.
"The early adopters who were championing cloud solutions 5 years ago are now focused on leveraging the Procore platform to draw insights and make decisions across their entire portfolio". - Tooey Courtemanche, Procore Founder, President, and CEO
But how do we do that? How do we apply data to be more insights driven? We begin by connecting all the independent strands of project data, from across millions of job sites around the world. We analyze and enrich that data, then use the knowledge gained to more deeply understand the companies and projects growing up around us. Then we deliver that understanding back to people working on the front lines of construction to help them better understand what is happening, why it's happening and most importantly, what will happen next. Fortunately, we can break this process down into 4 distinct steps which serve both as a roadmap for construction companies in their adoption of data strategies and as focus areas for Procore's product development.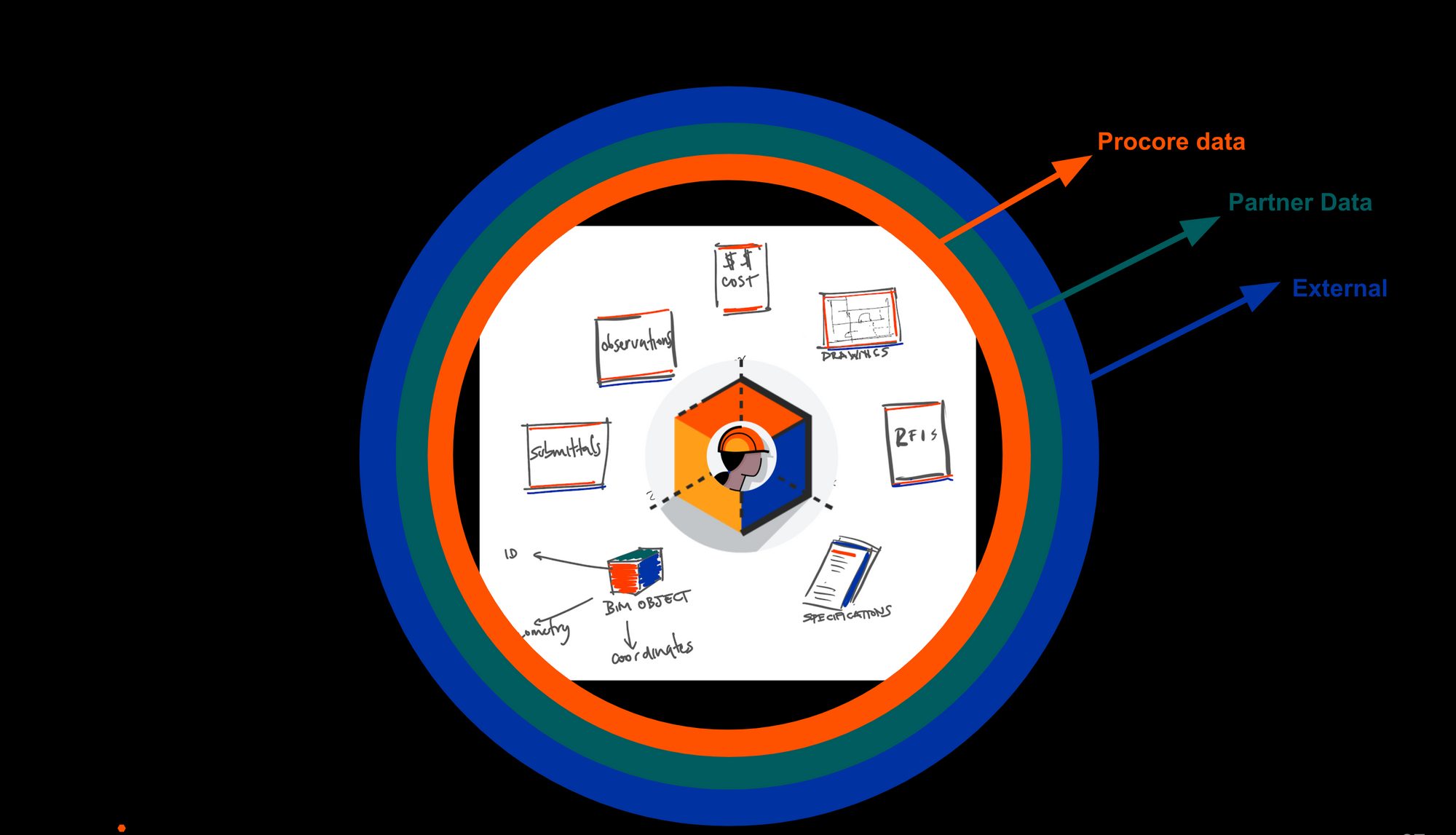 Creating a clear picture of construction by connecting all the dots
On the surface, this appears to be the most pedestrian of the 4 steps. The fact of the matter is, it's far from simple. The construction technology ecosystem is vast, so enabling all those tools to capture and transmit data in a usable way is a major challenge. Procore's approach has been to build all of our products on top of a single platform, allowing us to easily integrate information from tools servicing every part of the construction lifecycle in one common data environment. This was one of the guiding principles of our early engineering.
In the last year however, we've begun to take that a step further. When we introduced Procore Analytics, we enabled our users to pull data from across their "non-Procore" applications of the tech stack into one single location where it could be analyzed alongside Procore data. This way, users get the full picture of their business, instead of toggling between applications with insights that don't give them the full picture. In other words, we're connecting a rapidly increasing number of dots to help form a more distinct picture of construction.
"Procore Analytics has been a game-changer for BW: Workplace Experts, helping us get to the root cause of problems and revolutionising snagging in our business. After six months of using Procore Analytics, we had a bank of data that we could put to work on understanding our business cycles, improving insight and delivering better business planning." - Maria Ruso, Customer Experience Manager, BW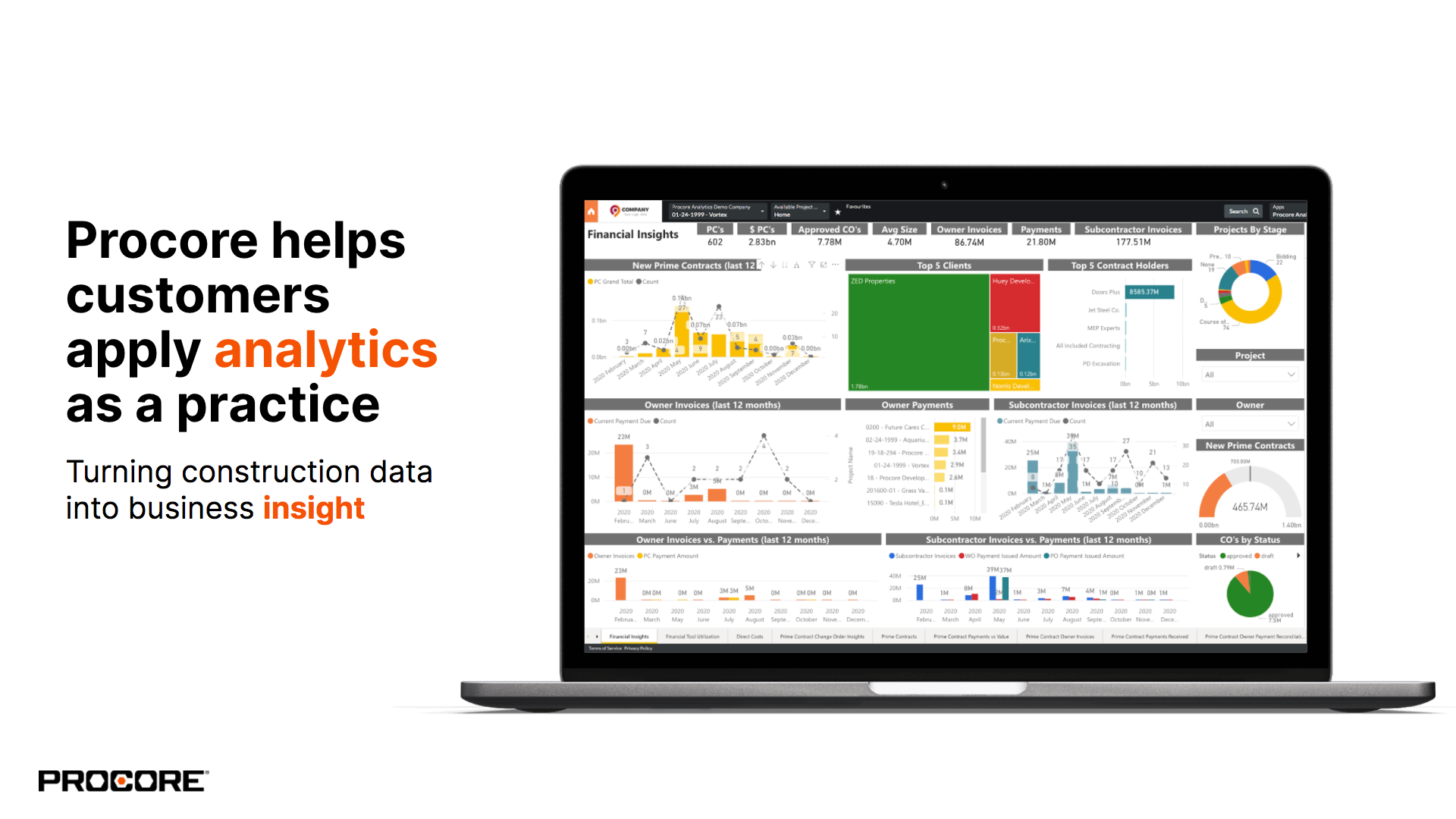 Applying analytics as a practice
Other sectors of the global economy have been applying analytics to optimize the way they operate for over a decade.. However, construction has yet to realize the full power of those same tools. As we know, construction is too complex for any one-size-fits-all solution. At Procore, we've taken the approach of working hand-in-hand with construction professionals to build a set of analytics tools designed for construction projects. We apply classic reporting, business intelligence tools and advanced analytics applications like artificial intelligence and machine learning to help construction firms get to the root cause of problems, forecast more effectively, track and manage productivity, manage internal change processes and many many other critical activities. These types of features are available today and are in widespread use by our customers. Since its release early last year, Procore Analytics has become one of our most popular products and is rapidly transforming how construction firms approach management and decision making.
"Getting actionable outcomes from analyzing our data is the most important thing that we look to do in our analytics endeavors. You can verbally inform a group that performance is missing the mark ten times with no outcome, but when factual evidence backed by data is presented, there is almost always an immediate response." - Patrick Hennessy, Director of Scheduling & Analytics, Harkins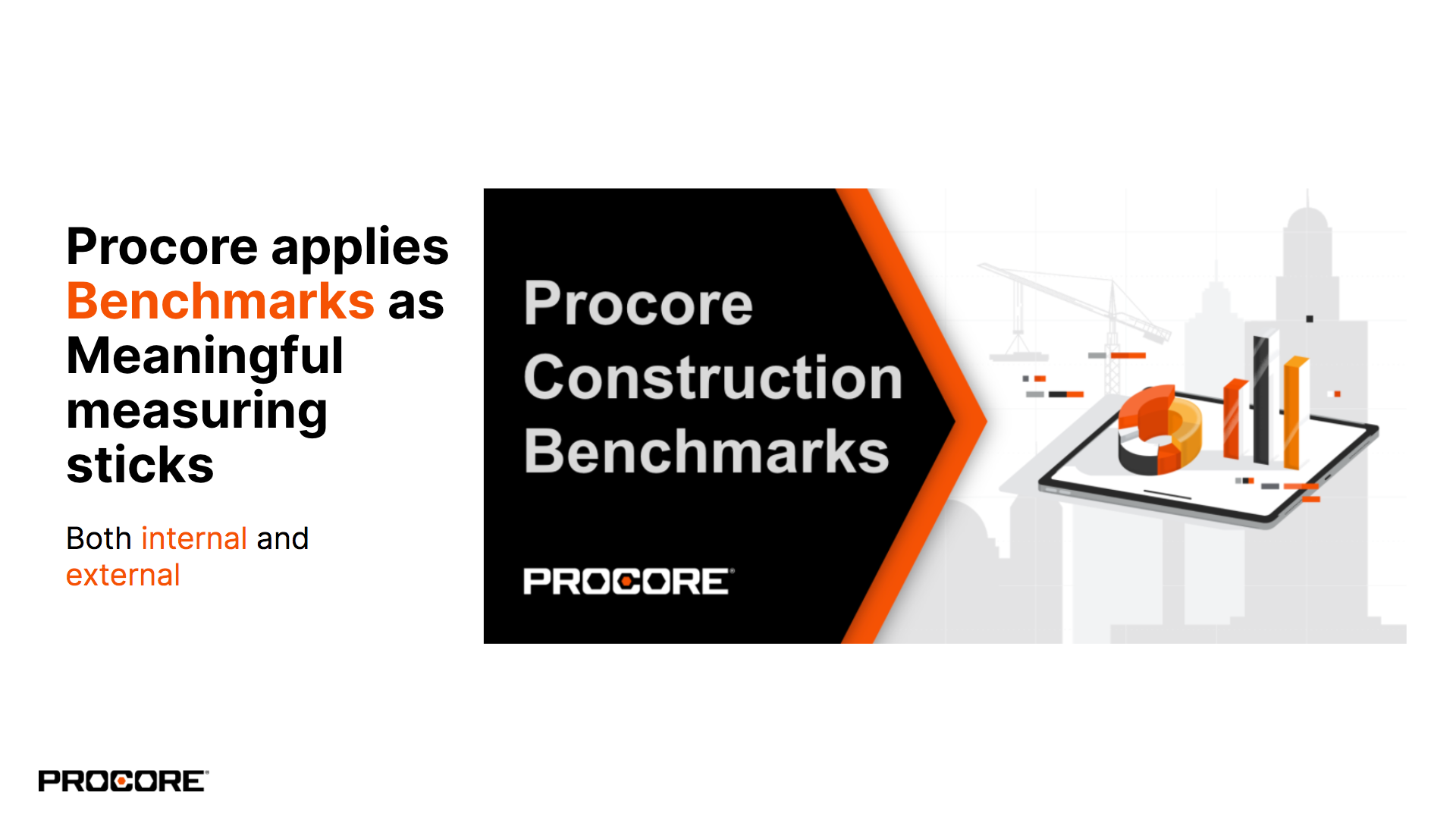 Establishing new measurements of success
One of the most powerful outputs of bringing data together in one place is real, meaningful construction benchmarks.
"Over 1.6M construction professionals across the globe are generating data on our platform," said Tooey Courtemanche. "Translating that data into actionable insights and industry benchmarks will provide unbelievable value to our customers, and enable them to go into our system to compare their project performance to similar projects across the industry."
Procore is uniquely positioned as the industry leader in construction to create and deliver this new era of industry benchmarks. With millions of projects generating data, the reliability of our benchmark data is unmatched by industry competitors. Customers are leveraging this data to measure their performance on critical construction functions against an internal standard or against the largest set of users in the industry. The earliest uses of benchmarking within Procore are available through Procore Analytics today with more coming soon. Our next generation of industry benchmarks are already in the hands of customers in our benchmarks beta program and will soon be available to our entire customer base.
"Using benchmarks moves the needle because when insights are compared to industry and organizational standards, there is a definitive response to improve to meet and exceed the benchmark goals." - Patrick Hennessy, Harkins
Leveraging predictive insights to steer the business
"I believe the digitization of the construction industry will enable predictive analytics to be the most transformational change we have ever experienced." - Carl McFarland, Market Sector Executive, Kitchell
So far, our approach to building solutions to construction problems has been a lot like building a house. Lay the foundation, make sure it's secure and ready to build on top of before building the structure higher. Our approach to maximizing the value of construction data is no different. We've been building from the ground up with the help of our industry partners, and thanks to their guidance, our vision for insight enabled project teams is rapidly approaching. In the coming months, Procore customers will begin engaging with AI & ML powered predictive insights within the Procore platform alongside the project management tools they've come to love. Procore's investments over the last several years in AI/ML, Analytics, ecosystem and data infrastructure have brought us to this point where we can resoundingly call ourselves THE insight platform for construction. No other solution encompasses and connects the wide array of tools required to paint a full picture of the construction project WHILE collecting and organizing the data produced in a way that it can be made valuable.
"This presents a new and exciting opportunity for Procore customers to embrace insight driven construction," said Tooey Courtemanche. "That means planning based on better data, building with better visibility and control over the levers of cost and safety, and scaling without eroding profitability."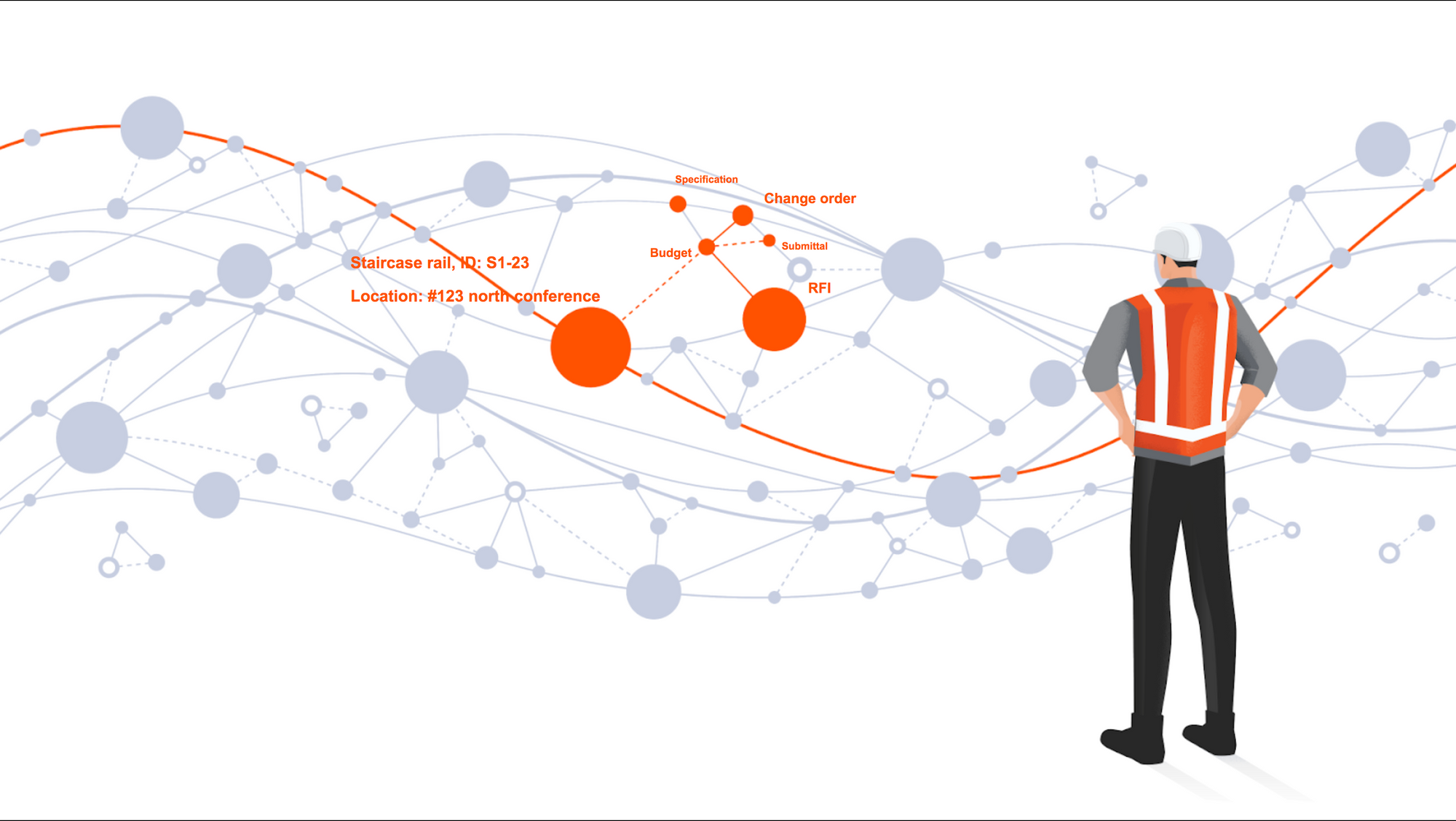 Conclusion
How we build matters, it's always mattered. When construction has taken steps forward in the way they build… society has taken leaps forward in the way we live. Hospitals become less expensive and healthcare costs go down. Schools can expand more easily and our children get easier access to education. Building homes gets more efficient and the most vulnerable in our communities get a roof over their heads. Embracing insight driven construction is the surest path we have today to making complex construction predictable. In doing so, we can build happier, healthier, more connected communities.
To find out more about how Procore is becoming THE insights platform for construction visit procore.com/platform/Analytics and request a demo.