Your project team's Guide to Groundbreak
Procore's much-anticipated annual Groundbreak event is upon us, and your building project is never going to be the same. And by the way—does the word "project" really say enough? It is a deceptively ordinary word.
"How goes it with the project?"
"Say, thanks for asking. The project is coming along fine!"
Really? Given the scope and complexity of the average construction "project", shouldn't the terminology be a bit more weighty?
"How goes the coffee-engulfing, impossibly scheduled bolt-storm with its sixty-thousand details, heart-stoppingly huge and expensive machines and all-too-human crew?"
"Say, thanks for asking. The nightly theme of my staring insomnia is coming along like a plummeting grand piano!"
There. Now that's a project. Which is to say, we at Procore know what you're up against, because we're up against it, too. Your daily dread (or project "pain point" as we call it around the Procore office) is ours to own, because making your build easier is the only thing we do. Groundbreak is the yearly gathering that brings it all home.
Groundbreak. Class Time Your Way.
Procore's annual construction tech summit is exactly that. We spend a year putting together a huge, noisy, information-rich and energized construction convention that draws attendees from all over the world. Procore's Groundbreak event offers more than 80 game-changing breakout sessions — all approved (excluding Procore product trainings) by CEU-conferring construction associations, and thus qualifying for continuing education credit. Each individual Groundbreak session is 1 hour in duration, and is therefore equivalent to 1 CEU or PDH.
Here are a few of the Breakout Sessions Procore has prepared especially for you…
Notable Project Team Breakout Sessions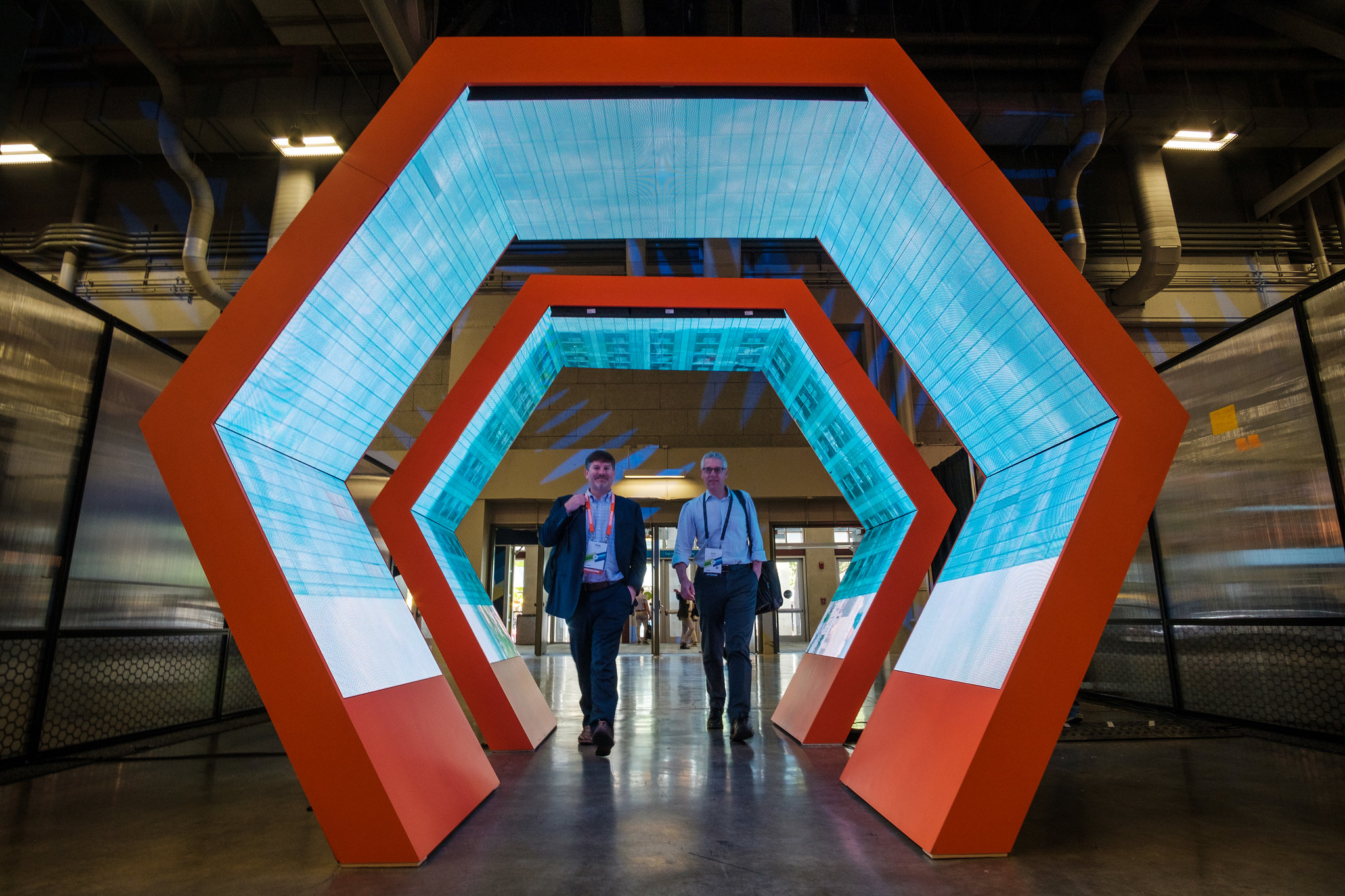 Drop Dead Date: Applying the pressures of NYC restaurant and retail timelines to hand over your project in record time.
SUBJECT: Construction Tech as Accelerator
Tuesday October 8
2:40 PM
When a retailer needs to open in New York City, the slang term "New York Minute" comes fearsomely to life. Operators of NYC restaurants, bars, gyms, and spas require project turnaround times of 10 weeks at the outside, and sometimes turnaround windows of 6 weeks. There are 2 ways to get this done––get 100 storefront builds under your belt and become a seamless expert—or focus on the few key actions that matter.
Speakers:
Dan Cocozza, Principal, COCOZZA Restaurant & Retail
Reed MacNaughton, Director of Business, COCOZZA Restaurant & Retail
---
Communicating With Your Whole Brain
SUBJECT: Successful Communication that Moves the Needle
Thursday October 10
9AM
How many times have you become frustrated with colleagues––not because of the quality of their work, but because of the way they communicate? Maybe you get a million emails when a five-minute conversation would do the trick, or conversation dances timidly around an issue you are itching to address directly. Our communications can be a project-crippling roadblock or a productivity-boosting asset—your choice. Communicating with Your Whole Brain—sounds easy. It is when you know how, and it makes a measurable difference.
Speakers:
Carol Doscher, President & CEO, Graceworks
Judy Straalsund, Freedom Finder, Graceworks
---
Building Influence in the Field: How to build relationships between skilled trades, general contractors, and owners
SUBJECT: The Owner - GC - Specialty Contractor relationship. A big deal.
Wednesday October 9
1:30PM
This session will provide insight and strategies for owners, general contractors, and specialty contractors on building strong relationships based on transparency and trust—throughout the project cycle. The session will include real stories and discuss challenges faced by each stakeholder—while highlighting opportunities to improve communication and create truly productive relationships.
Speakers:
Nancy Novak, SVP Construction, Compass Datacenters
Troy Johnson, SVP, Harmon Inc.
Tim Wakely, Director of Construction, Compass Datacenters
Groundbreak Innovation Labs
Groundbreak's Innovation Labs are your chance to work with Procore and provide feedback to help build the next generation of our products. Through a collaborative innovation process, your feedback will help engineers, designers, and product managers find creative solutions to common problems faced in construction management technology. Labs are small and space is limited, but we'll make every effort to accommodate all who express interest.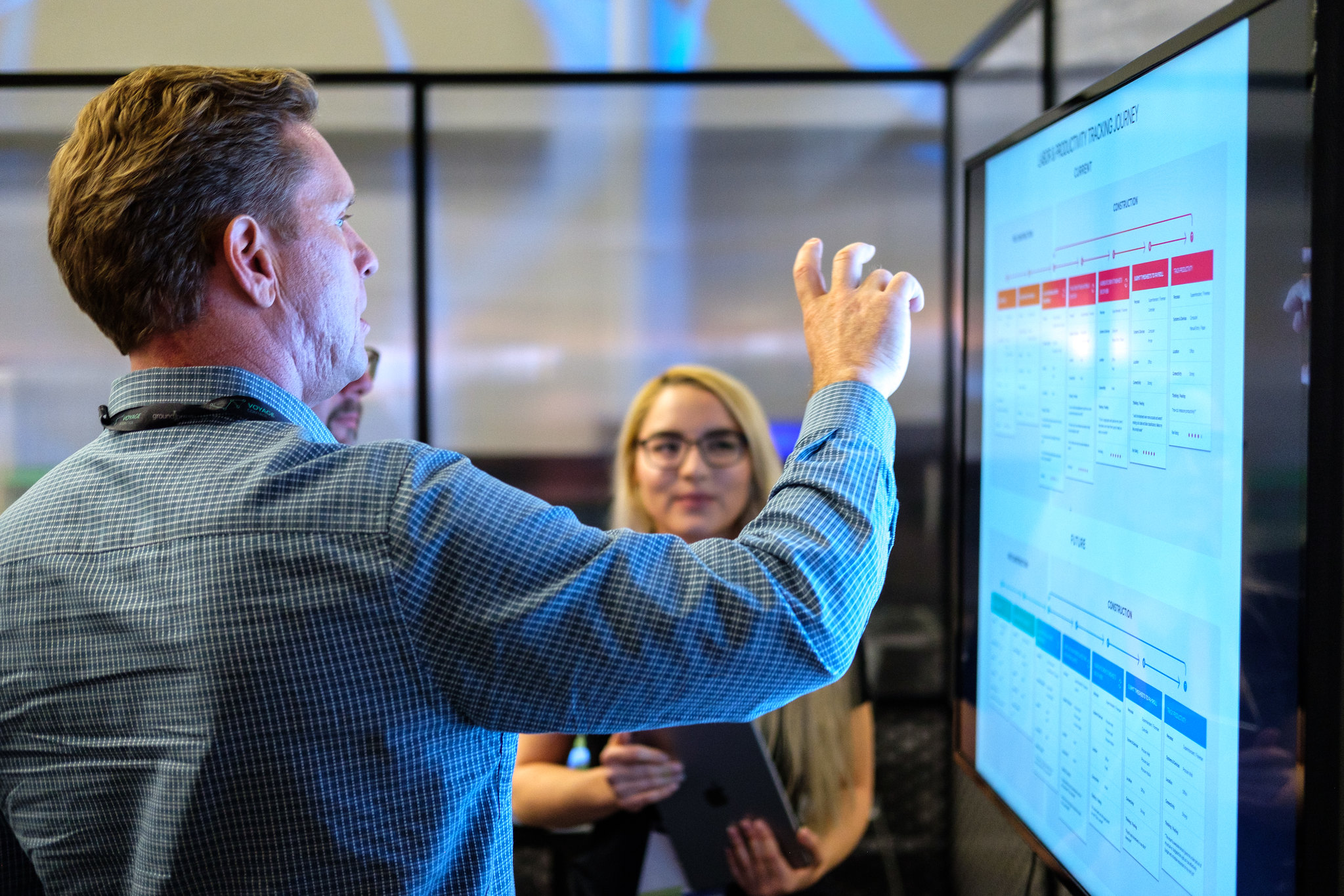 Preconstruction? Project Management? Construction Financials? Field Productivity? Quality and Safety? Yeah, we have a tool for that. And you'll have a hand in helping develop the next gen.
Your Groundbreak
What's in it for you? Oh, you know... High-octane networking, a first-look at vanguard construction technology, a chance to tell our genius developers what YOU want our stuff to do, and a menu of breakout sessions that'll send you home with new knowledge and an actionable competitive edge. Not to mention the Groundbreak perks—social events, dancefloor madness under swirling colored lights (we won't post your dance moves if you don't post ours), and in Phoenix this year, a beautiful and celebrated downtown that is yours for the taking. And the color of a desert sunset. Ever seen one?
We're looking forward to hosting you and your team at Groundbreak 2019. It's an experience you won't forget—a bunch of information and celebration that'll charge your battery, and in the company of colleagues whose mission you share. Your…project…will thank you. And so will we. You ARE Procore.