Canadian-Based Magil Construction Adopts Procore to Enhance Collaboration Across Projects
Magil Construction is a private company performing services under four divisions – Buildings, Civil, Industrial and Interiors. With its coast to coast presence in Canada, with offices in Montreal, Toronto, London and Vancouver, and a growing history of international projects, Magil provides a wide range of solutions and has developed strong in-house expertise in performing projects meeting the highest environmental and technological standards.
With entities founded in the 1940's and 50's, the company is based on strong values fostering teamwork among all project stakeholders. This translates into concrete actions, such as continuously investing in technologies to further optimize interdisciplinary collaboration and project execution, such as BIM-VDC, which is what brought them to Procore.
After using the same project management solution for the last eight years, Magil realized it wasn't adapted to their needs, in particular in terms of collaboration.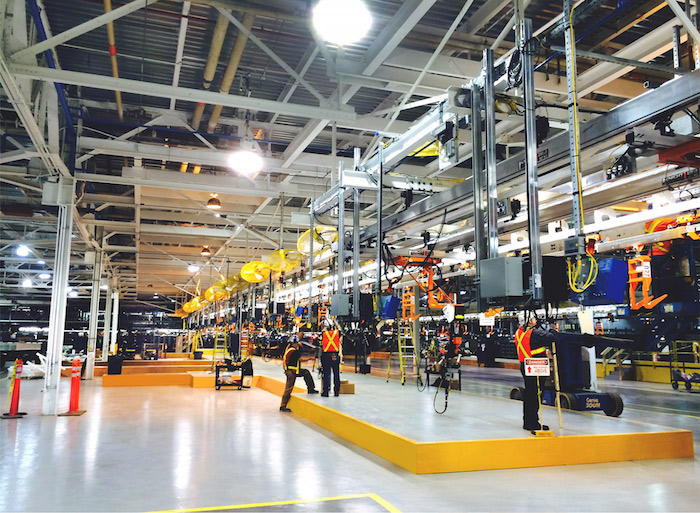 Ford Assembly Complex Expansion | Oakville, ON | 2014
Unlike other PM solutions that inherently limit collaboration through restricted seat licenses, Procore's unlimited user access plan allows everyone on the project team, from the architect to the subcontractors, to access and collaborate on the same project data from any location. Furthermore, effective on-site coordination optimising BIM-VDC capabilities requires mobile, cloud-based tools supported by a Common Data Environment (CDE) platform such as Procore.
"Magil Construction promotes partnership in all of its dealings. We are convinced this pledge fosters growing bonds and elevates our effectiveness to resolve issues, tackle challenges and find innovative solutions benefiting all project stakeholders. The tools we use are purposely selected to reflect this approach," said Alain Gauvin, President of the Quebec division.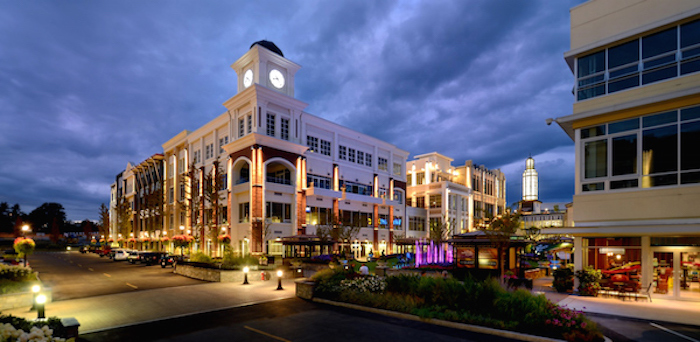 Uptown Shopping Centre | Victoria, BC | 2016
Another tipping point that led Magil to Procore was our out-of-the-box integration with Sage 300 CRE, which allows the user to connect accounting and project management within Procore.
Previously, Magil had to enter financial data into their accounting solution, and then again into their project management solution. But with Procore, you can automatically sync cost data from Accounting for commitments, actual costs, estimates, and more. Providing real time access to the latest financial information vastly improves communication and collaboration. The risk of costly errors due to double entry is eliminated, and project teams can make accurate, informed decisions when they need to.
"We are always raising our collective knowledge and producing new and innovative methods through continuous improvement. A solution that enhances internal collaboration is an important step in that direction," added Gauvin.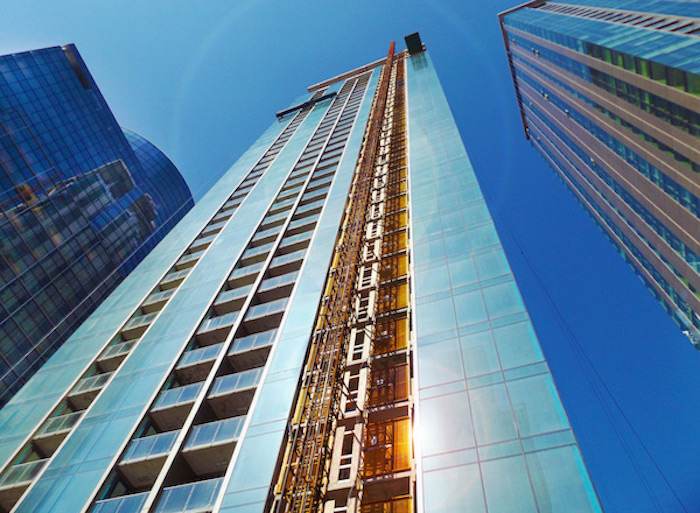 Roccabella Luxury Condominium Towers | Montreal, QC | 2018
Another benefit for Magil Construction is that Procore is user friendly, which is key to facilitate transition and the adoption of this new tool, optimizing its potential throughout the company's operations and projects.
With Magil's tech-forward approach, the Procore App Marketplace is another game changer. Procore's App Marketplace is an online hub for third party integrations and custom applications supported by a growing ecosystem of today's leading software providers, working across all areas of construction. With countless integrations now at their fingertips, we can't wait to see what Magil has in store.