Connect your data to effective decision-making with Procore Analytics
The construction industry is undergoing a digital transformation. One result of this shift is a mound of captured project data. The challenge now is to make sense of this abundant data in order to provide insights that inform the way forward. Today, we are excited to launch a tool to help you do just that, Procore Analytics– designed to turn project data into business insight.
Procore Analytics enables users to extract, analyze, and visualize data from across the Procore platform alongside other applications in their tech stack. This new tool gives customers the ability to more accurately track project health, making data-driven decisions that benefit their business.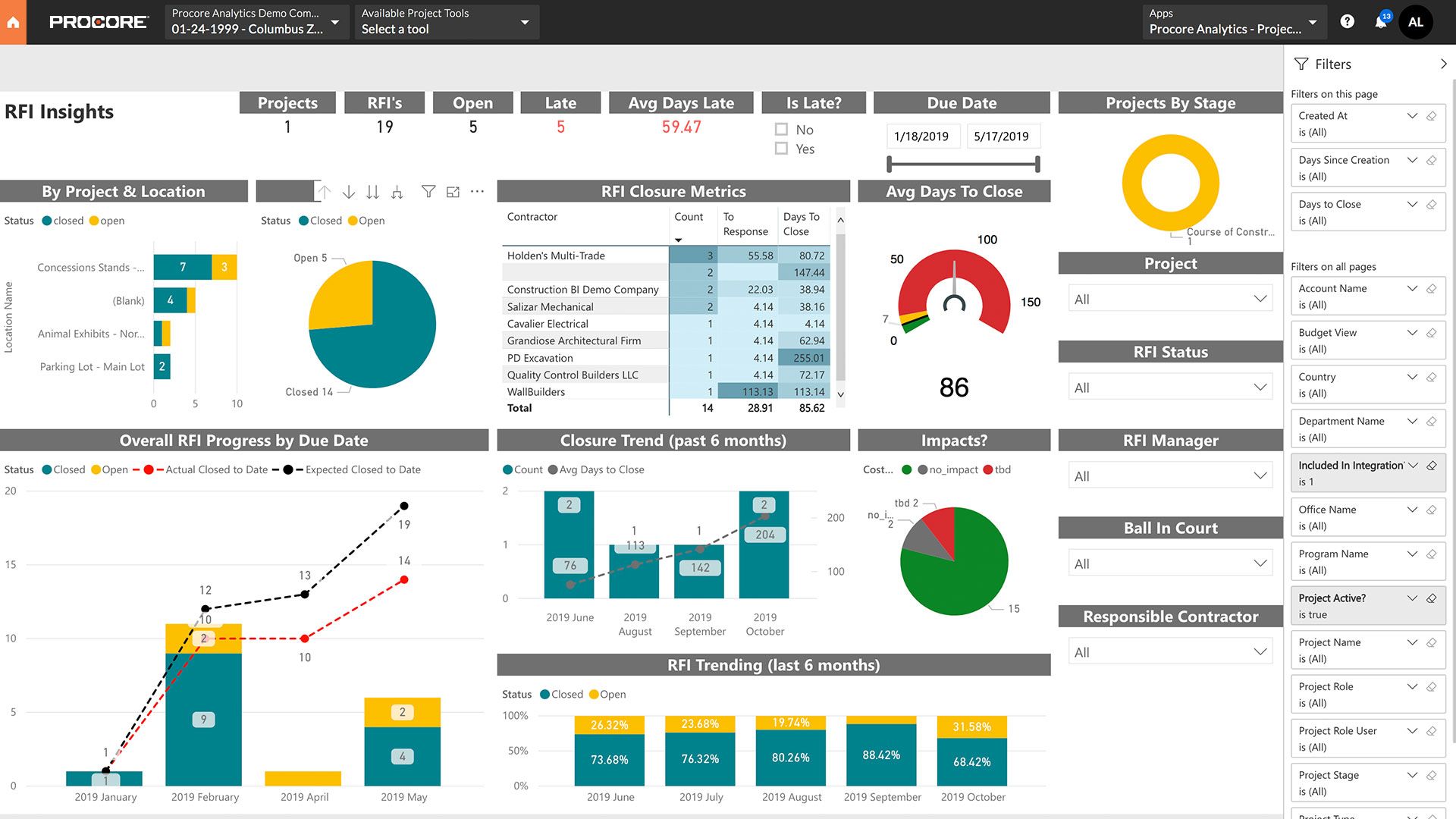 Through Procore Analytics, over 100 built-out reports and dashboards are now available for users to better understand the data they collect on the job site everyday. These reports and dashboards provide rich data visualizations and advanced tools, like machine learning, to do analysis across Procore products such as Project Management, Quality & Safety, Project Financials, Field Productivity, and more.
"Procore Analytics has enabled Harkins employees–from the superintendent to the CEO–to monitor project and company insights in real time at all stages of the project lifecycle. These insights provide the right information, at the right time, and enable the right decisions to be made. By using these insights to make data-driven decisions, risk is minimized, efficiency is improved, and actionable knowledge is provided to all team members," says Patrick Hennesy, Director of Innovation from Harkins Construction.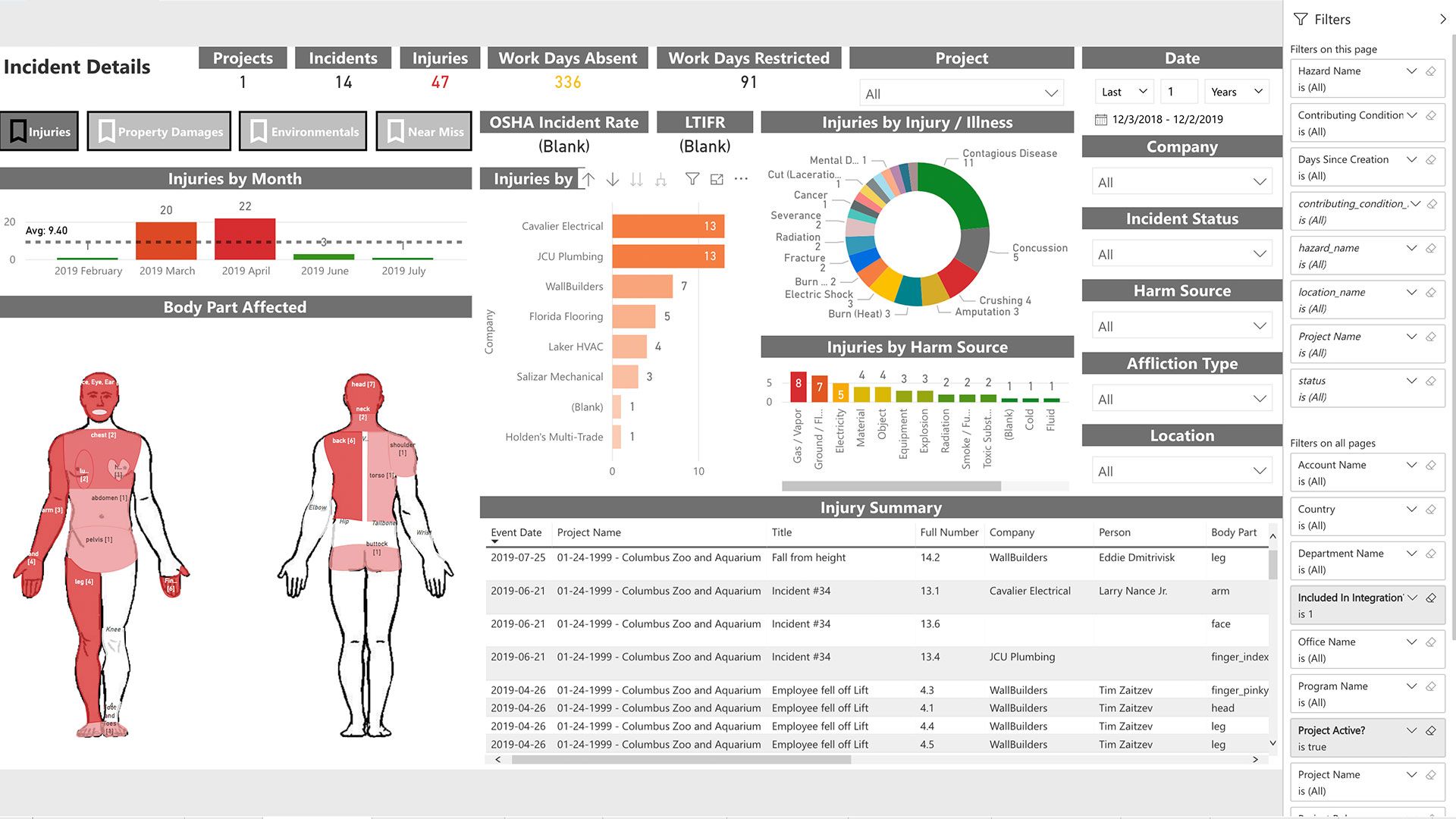 Extract insights from project data
The digital evolution of construction is producing mountains of data but most software solutions lack the tools to successfully leverage that data. Procore Analytics helps visualize your data quickly and effectively so you gain deeper insights into what's happening across your projects.
Evaluate performance & drive accountability
The increasing complexity of construction means driving accountability across the project team requires granular visibility into performance. Access interactive dashboards that help you isolate relevant data points, granting you the visibility needed to take action with confidence.
Manage company wide risk exposure
Business owners and managers must look across their entire portfolio to evaluate risk. Procore Analytics allows users to analyze data at both the project and portfolio level. This capability enables users to see patterns and trends that would have otherwise remained hidden, allowing them to proactively address areas of elevated risk.
"Operating in multiple locations requires accurate information that can be immediately accessed. Procore Analytics is easy to use with exceptional support that provides visibility for us to analyze and validate information quickly, to allow us to make decisions faster and with more confidence," says Scott Polsen, Managing Director from Benmax.
Learn more about how you can start gaining insights and making sense of your data through Procore Analytics.