Get Construction Talking Launches In Australia
The Get Construction Talking global initiative officially launched in Sydney last week. I was grateful to have the opportunity to attend the kickoff event alongside attendees from construction, industry association partners and universities, and our partners at The B1M for a panel discussion we co-hosted together.
Get Construction Talking aims to raise awareness of mental health in construction, reduce stigma, and raise $1 million in funds to donate to charitable organizations that are committed to providing mental health resources to construction. These charities include the Construction Industry Alliance for Suicide Prevention, Lighthouse Club, Mates in Mind, Construction Sport, and MATES in Construction.
MATES in Construction was one of the many organizations focused on the mental health of Australian construction workers participating at the event. According to the organization, Australia loses a construction worker every other day to suicide, and construction workers are eight times more likely to die from suicide than from an accident at work.
The event featured a panel discussion moderated by Fred Mills, founder of The B1M, featuring Chris Lockwood, national chief executive officer of Mates in Construction, Alison Mirams, executive chair of Roberts Co. and John Briggs, chief executive officer of Intract Australia. They discussed the risk factors associated with construction's struggle with mental health over other sectors, and practical steps for the audience to get started in tackling the issue.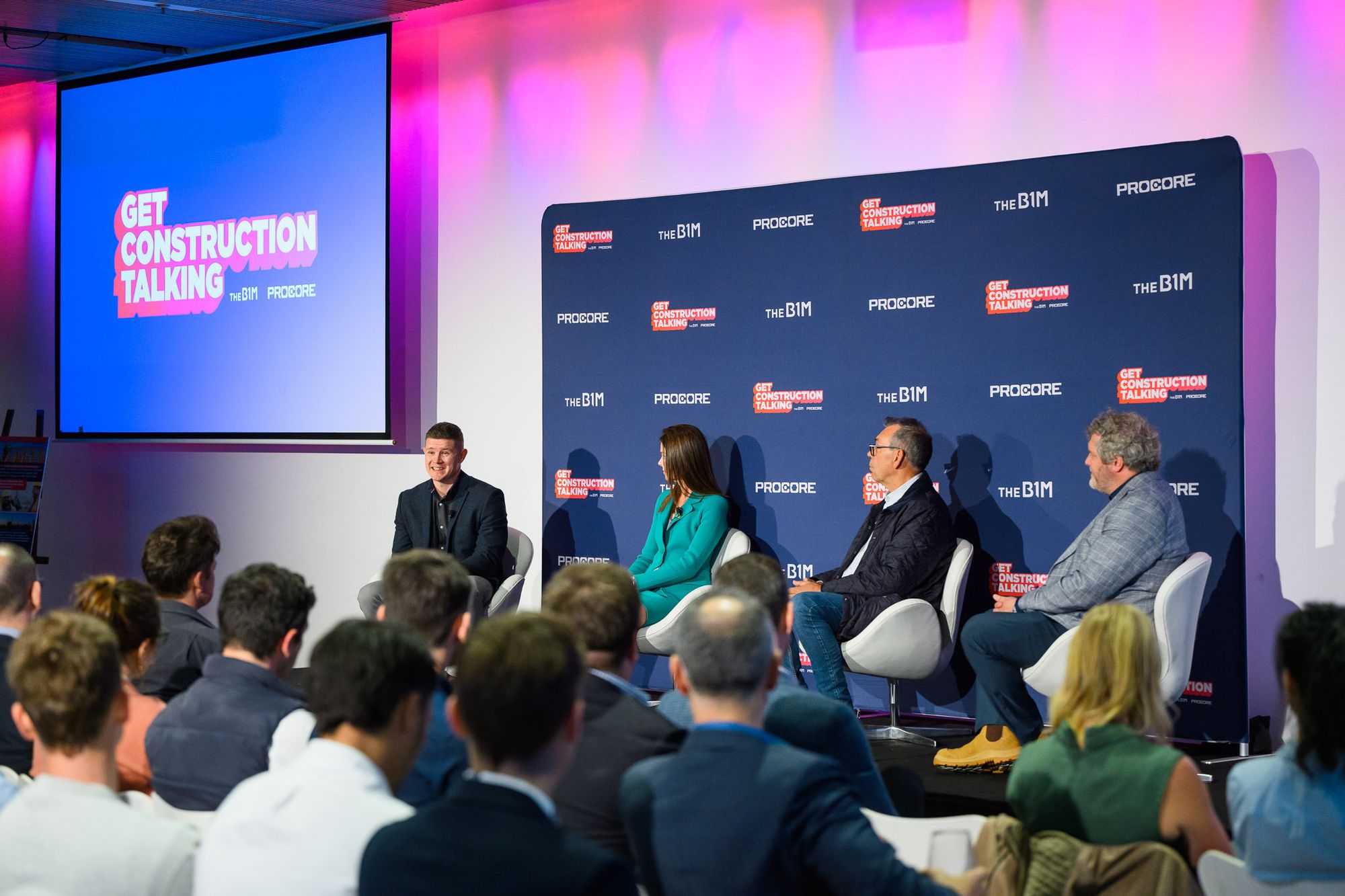 Lockwood spoke to the simple solutions in addressing mental health issues, like being aware, genuinely caring, and checking in on those around you. In spite of the unique set of challenges construction workers face, Lockwood said, "We all have the capacity to step forward and ask them how they're doing."
"I worked at a company that had a male dominated leadership team," said Miriams, touching on how greater gender equity in construction could have an impact on how we support workers. "As one of the only female leaders, their teams would come to me to share their struggles because they would not talk to the men about it."
Briggs spoke to how companies can ease the burden for their workers who may have a difficult time asking for help. "Our teams can take up to three months off with no questions asked," said Briggs. "They won't lose any standings or their benefits, we just give them the space they need - whether it's for mental health or otherwise."
Construction has one of the highest suicide rates of any industry in Australia, the UK, and the US. While tackling this issue is complex, one of the simplest things we can all start doing today is talking and sharing conversations like these.
Ready to take the next step and get involved with Get Construction Talking? Virtual resources including a video series, toolkit, and link to donate to the nonprofits can be found at getconstructiontalking.org. Learn more about how Procore is fostering a culture of safety in construction through mental health awareness here.