Discovering How Culture Drives Business Transformation at Groundbreak 2023
Technology alone won't transform construction. A focus on people and culture is necessary in becoming an industry of choice.
It's clear that the construction industry is going through a period of transformation, both digital and cultural. At Groundbreak 2023, we're bringing construction and cultural professionals together to inspire and drive global change.
At Groundbreak this year, attendees can visit the Culture Lounge to learn from Procore's Industry Culture, Procore.org, and Diversity, Equity, Inclusion, and Belonging (DEIB) teams to learn how to cultivate employee engagement, solve business challenges, and drive results at their organizations. Keep reading to learn more about the cultural transformation spotlights I'm most excited about:
Industry Culture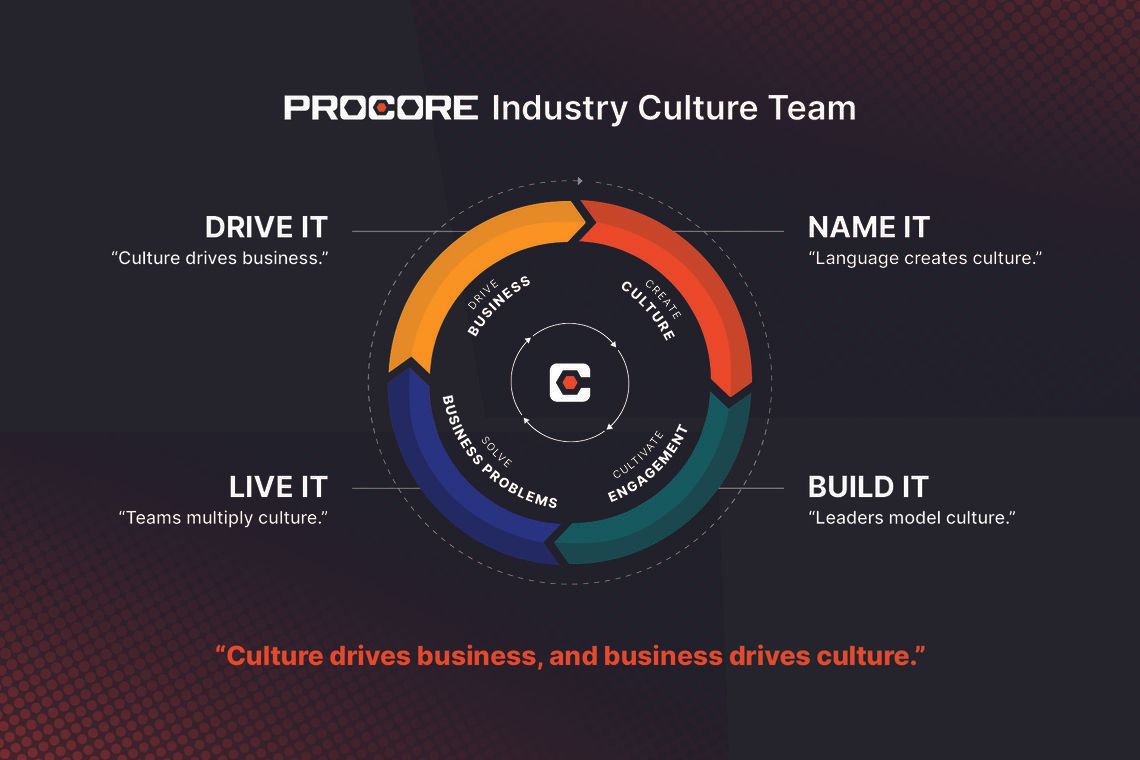 Procore's Industry Culture programs support the construction industry through a philosophy Procore calls the Cultural Flywheel—that culture drives business and business drives culture.
Culture Consulting is a new professional service offering for our customers to dive deeper into key topics that drive a healthy culture such as Human Change Management, Culture Transformation, and Leadership Development.
This customizable service is specific to a company's needs, whether it's going through technology implementation, developing your mission, vision and values, or assessing how your culture can better support your business.
Culture Academy is a multi-day immersive executive leadership experience that connects construction executives committed to cultivating healthy culture to solve business challenges, cultivate engagement, drive business and move the industry forward.
Since 2019, more than 200 construction global executives from around the world have gone through Culture Academy. To learn more about the next Culture Academy, visit procore.com/cultureacademy.
Project Engage is a 6-month intensive leadership development experience designed for people leaders in construction that are looking to cultivate healthier and more attractive workplaces.
This is a hybrid program with in-person gatherings as well as virtual learning opportunities. Registration is open to everyone here, and AGC members receive a discount on this offering.
Learn more about Industry Culture program offerings and how to get involved here.
Get Construction Talking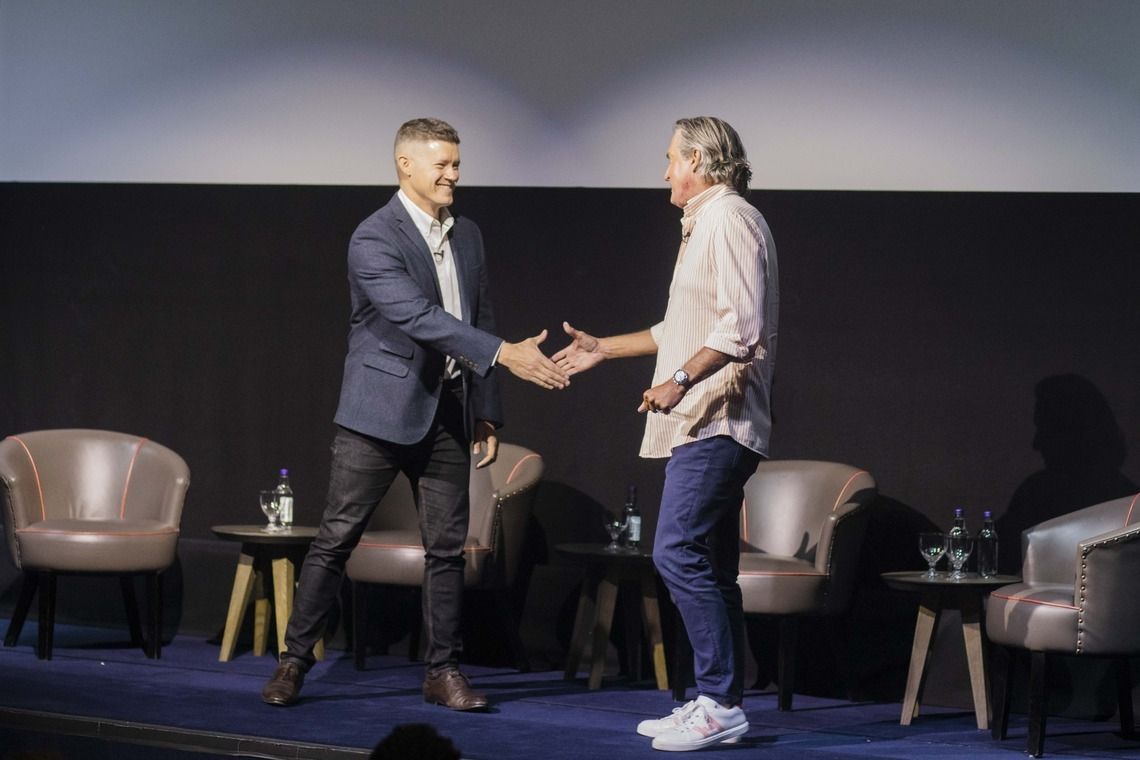 Procore has partnered with The B1M to launch Get Construction Talking to address the mental health crisis, reduce stigma and provide resources to tackle the high rate of suicide in construction. At Groundbreak this year, we're focused on the topic of mental health in construction by hosting discussions on the topic, inviting attendees to take action, and fundraising for construction mental health nonprofits.
In the Culture Lounge, attendees can meet representatives from one of the construction mental health nonprofits, the Construction Industry Alliance for Suicide Prevention (CIASP) to ask questions, receive resources, and get involved with Get Construction Talking.
The session Moving from Awareness to Action: Addressing Mental Health in Construction is focused on how nonprofits and organizational safety programs are addressing this crisis head-on by raising awareness and destigmatizing mental health conversations. The expert panel includes Fred Mills, the founder of The B1M; Jamie Becker, director of health promotion LHSFNA; Pete Lockhart, general manager of construction Naylor Love; Steve Huizinga, president Freedom Construction; and Rubiena Duarte, vice president of diversity, equity, inclusion, and belonging Procore.
Get Started
Building into the future will require us to think differently and transform the way things are done. In order to meet the next century of building, we need to transform the culture of the industry as well.
To watch the opening day keynote and gain next-day access to culture-focused sessions like Moving from Awareness to Action: Addressing Mental Health in Construction, register for Groundbreak Live.