Over the next few days, we will cover the highlights of the biggest construction event of the year – Groundbreak. Taking place in Phoenix, AZ this year, over 4,000 construction professionals have gathered from across 21 countries to connect, learn and innovate.
Tooey Courtemanche Keynote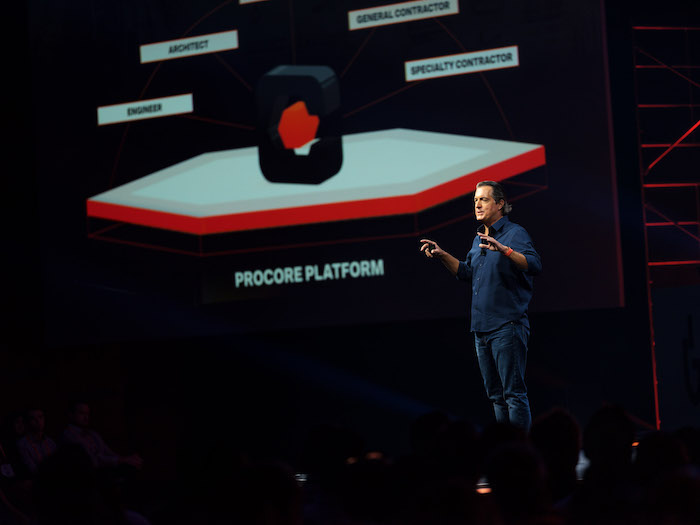 Tooey Courtemanche, Procore Founder and CEO, kicked-off day one of the event with an exciting keynote highlighting some Procore's newest products:

He addressed a room full of Groundbreakers, women and men who push the limits, challenge the status quo and don't take "no" for an answer.
He talked about the future of construction by highlighting some forward-looking statistics. The construction industry builds the infrastructure, which upholds our everyday lives. Our need for construction professionals will continue to be a priority with:
$4.5 trillion dollars invested in US infrastructure by 2025
10 new global megacities by 2030
2.5 billion more people in cities by 2050
"You're doing more than just constructing. You are building our communities." – Tooey Courtemanche
Tooey also introduced the Procore Community, an online networking platform for construction professionals. Visit community.procore.com to sign up now.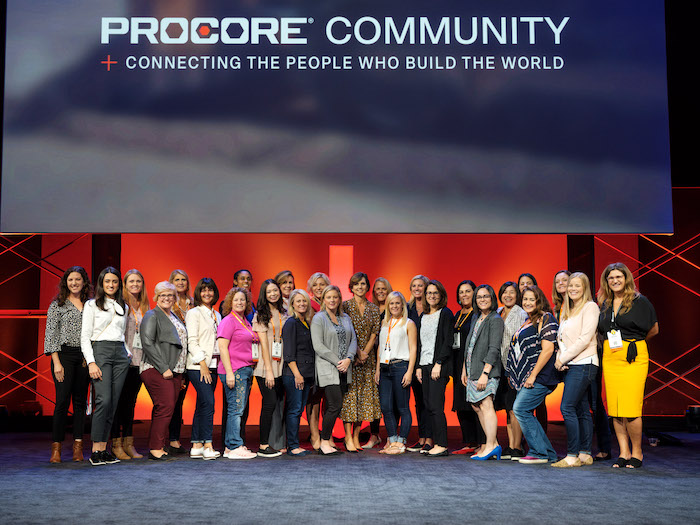 "This will allow you to broaden your scope in talking to your community and talking to Procore." – Tooey Courtemanche
Lastly, he introduced Procore Product Marketing VP, Betsy Zikakis, who provided a product walk-through, demonstrating how Procore is connecting all construction professionals on one global platform. Watch it now.
Fireside Chat – hosted by Riggs Kubiak with Lisa Picard & Michael Turner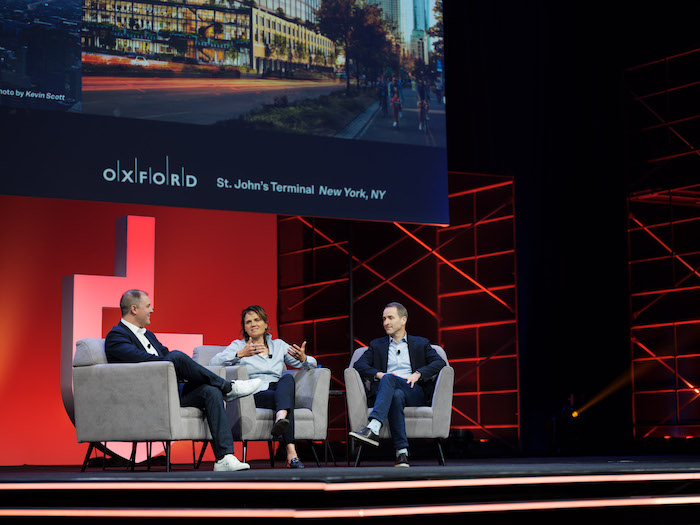 Next, Procore SVP of Owner Strategy, Riggs Kubiak, hosted a fireside chat with Lisa Picard, President and Chief Executive Officer of EQ Office, and Michael Turner, President of Oxford Properties Group.
The panel discussed the process of change within organizations of all sizes and the need for innovators within the construction industry.
"The implementation of a new process involves a cultural shift within an organization and leadership has to be behind it. It takes a growth mindset." – Lisa Picard
Riggs asked Lisa and Michael where they saw the industry going.
Some answers included: less waste in the industry, more collaborative work environments and injury-free jobsties. And think, Groundbreak is just the beginning to a year of continued innovation and partnership across the industry.
Throughout the afternoon, there were breakout sessions hosted by various industry experts.
Mindset 4.0: Think Automated
Hitesh Dewan, Director of Technology Integration, Roebbelen Contracting Inc. talked about automation on the jobsite and provided the audience with this charge,
"Change is inevitable, growth is optional. It is up to us to grow."
BIM to the Field: Reduce Rework with Technology
You can see more of what Procore is doing with our BIM product through the Product keynote.
AI and ML, More than Just Buzzwords
At this breakout session, Kris Lengeiza, Procore Sr. Director of Business Development & Marketplace, opened up the discussion about AI and Machine Learning and how these two capabilities can and are benefitting the construction industry.
Beth Comstock keynote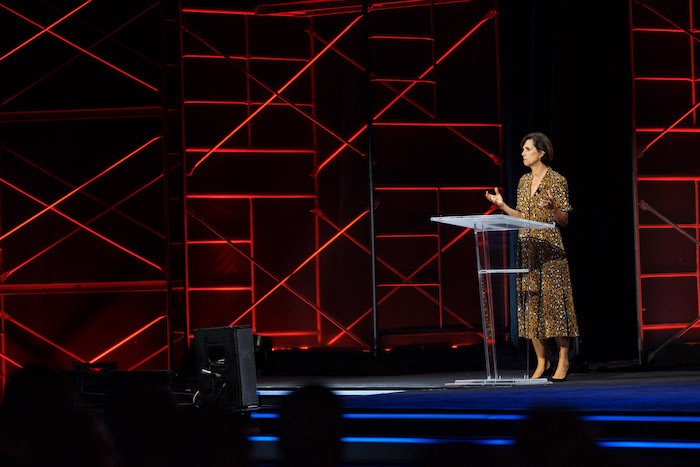 Lastly, we heard from Beth Comstock, former Vice Chair of General Electric. She discussed putting imaginations to use in solving unique and complex problems, which construction are all too familiar with.
"To get an edge on the future, you have to be willing to go weird… Change is now part of your job."
To sum it all up, it was a powerful, inspiring, idea-sharing first day. Follow along as we provide an overview of each day of Groundbreak 2019 and watch select keynotes here.