Putting Boots on the Ground(break): Key Takeaways from Groundbreak 2023
Another successful Groundbreak is in the books. Attendees walked away with memorable experiences on the final day of the event, which was headlined by insightful keynotes from Laila Ali and Michael Phelps, featured over 75 total breakout sessions, and wrapped with a live performance from musical guest Foreigner.
Here are some key takeaways from day two:
Laila Ali Keynote
"Transformation is something that I think is definitely required for us to grow."
The opening of Groundbreak Day 2 packed a punch with an inspiring keynote from renowned athlete and fitness expert Laila Ali, who is widely recognized as one of the greatest female boxers of all time. Her story is a testament to the importance of embracing change, even in the face of adversity.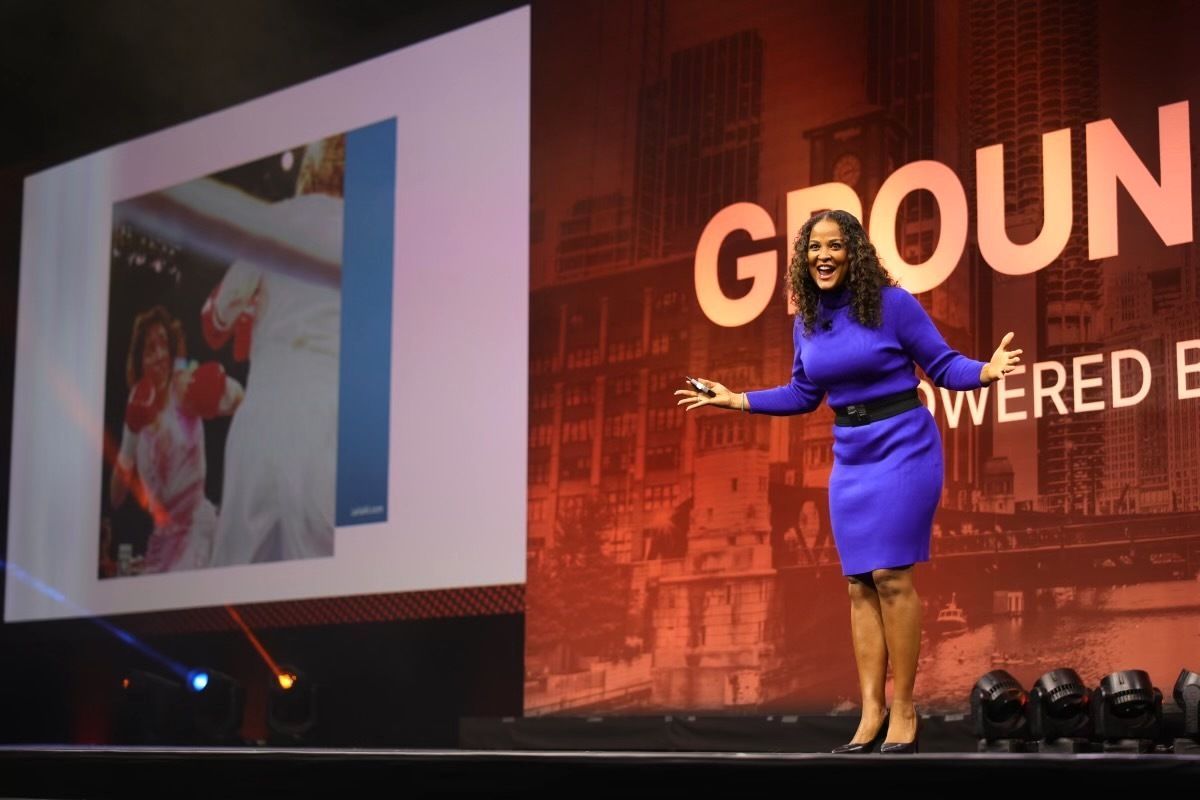 Predictions, Automations, and Guidance: Oh My! A Conversation about the Practicality of Artificial Intelligence (AI) and its Role in Construction
Generative AI is the hottest tech trend this year, virtually impacting every sector and enterprise. While AI isn't new to construction, it's evolving quickly, with GenAI and other tools like large language models (LLM) becoming more accessible. In this session, panelists discussed the practical uses of AI and machine learning (ML) in construction - highlighting where it's at, where it's going, and what it means for our job sites.
Todd Wynne, Chief Innovation Officer, Rogers-O'Brien Construction, shared, "AI isn't a tool - it's a capability that expands across all of your departments. The best advice I can give is stay the course. There's no leapfrogging AI. It's so important to get your data dictionary established so you can move forward in your AI strategy."
Harnessing the Power of 2D to Drive 3D and Beyond
Construction is riddled with increasing costs and productivity challenges. This session explored the importance of 2D in driving BIM ROI through experts from Procore, Inertia Systems, and XL Construction. Attendees learned, via real-world examples, how to seamlessly connect and integrate project data between 2D and 3D models throughout a project's lifecycle.  
When explaining why he prefers 2D, Matt Hudelson, Founder of Inertia Systems said, "2D is powerful. 2D is universal. And sometimes 2D is just better than 3D."
Digital Transformation: Maximizing your Investment
The construction industry has been undergoing a digital transformation for several years. In this session, Willmar Electric's Misty Lauer, VP of Accounting, and Steve Gardner, VP of Operations, shared tips and examples about implementation, adoption, and how businesses can expand their current stack of tools. They equipped participants with how to implement positive changes within their own organizations, promoting user adoption and streamlining business processes for greater efficiency.
To reduce fear of change throughout your company, Steve said, "Don't allow exceptions - sometimes we let the exceptions do their own little thing, which causes you to look back at those legacy systems you're trying to get away from."
Michael Phelps & Fred Mills Fireside Chat
Michael Phelps, who is considered one of the greatest athletes of all time, closed out the second day of Groundbreak with a fireside chat moderated by Fred Mills, founder of The B1M. Over the course of their conversation, Phelps and Mills spoke about their mental health journeys and the importance of pursuing one's passions.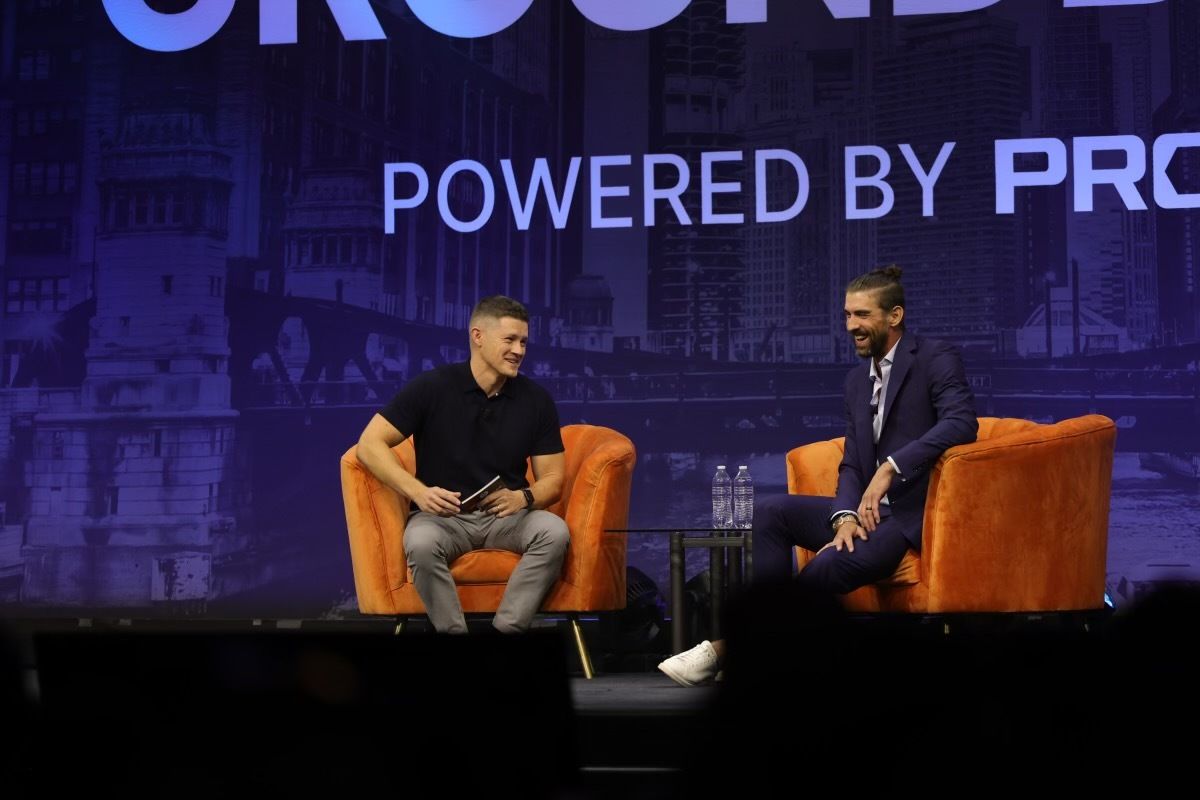 "For me, I've had unbelievable success in the pool — world records, medals — who cares? Honestly, I'd trade anything in to save a life," said Phelps. "What I'm doing outside the pool has been more impactful than anything I've done in my career."
Capping things off with a Groundbreak Extravaganza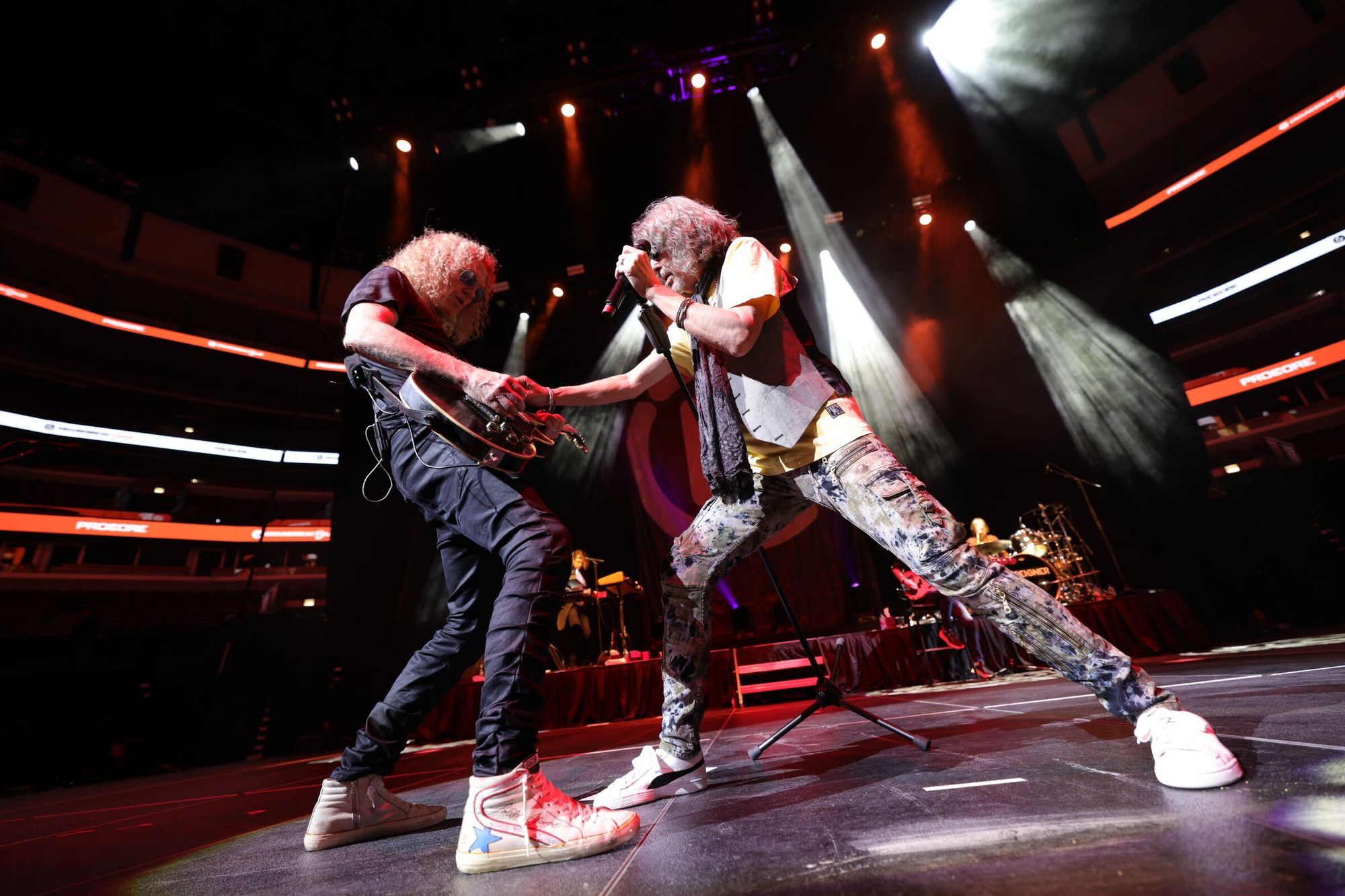 The conference came to an end at Chicago's renowned United Center with an unforgettable night of rock and roll.
Want to Relive Groundbreak?
Unable to attend Groundbreak this year? You can still register for Groundbreak Live to watch the opening day keynote and gain next-day access to more than 20 sessions.
September 19, 2023
The opening day of Groundbreak buzzed with new connections, valuable industry insights, and inspiring stories from our keynote speakers. Hosted in Chicago this year, around 4,000 attendees from around the world came together to learn more about how Procore, as well as the construction industry as a whole, is undergoing a significant, technology-driven transformation.
How Procore is Transforming the Construction Industry
Procore Founder, President, and CEO Tooey Courtemanche and Chief Product Officer Wyatt Jenkins unveiled some of Procore's latest digital and cultural innovations, as well as the announcement of Procore Copilot.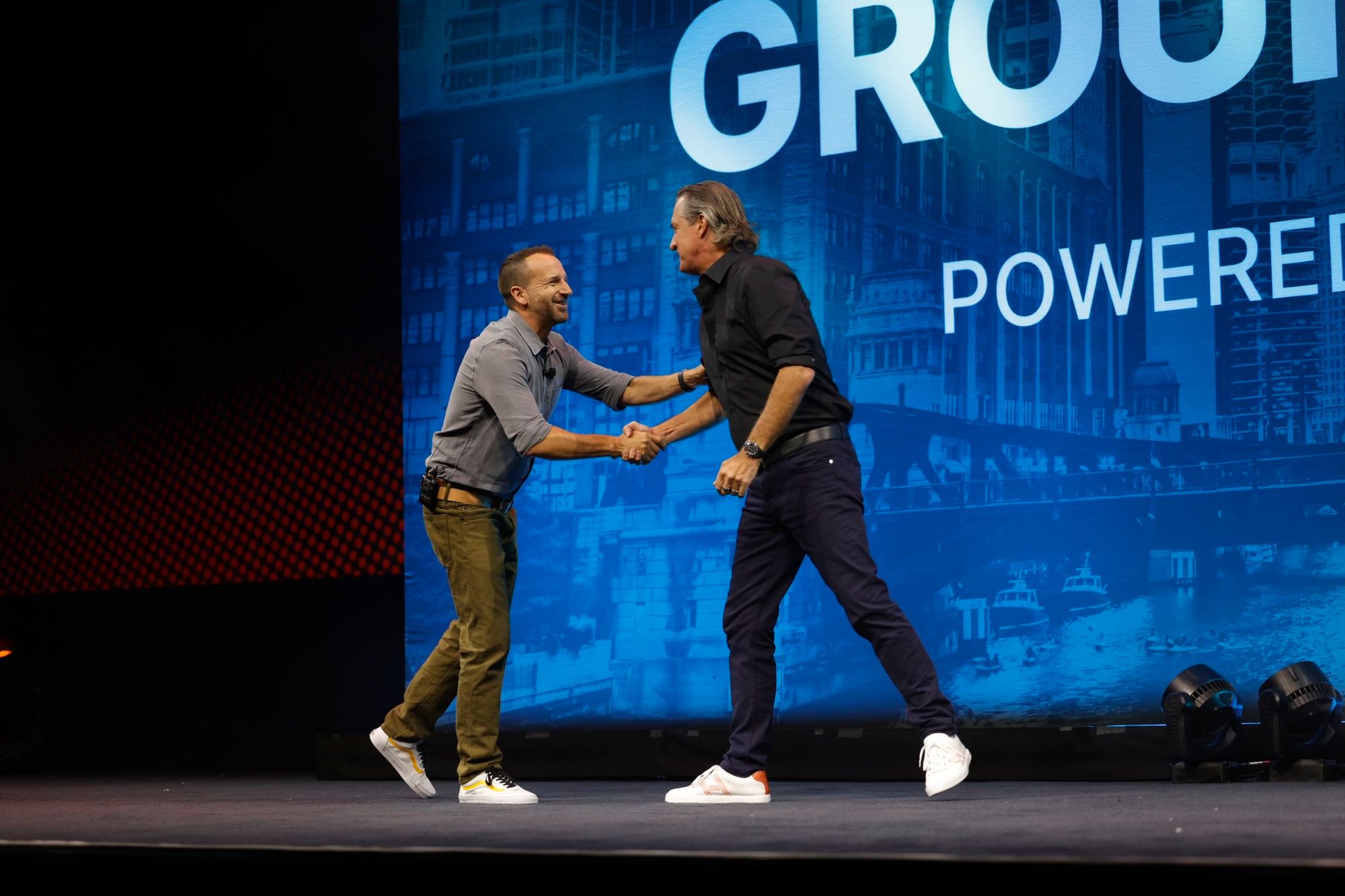 During the keynote, Tooey highlighted that the rate of change within the construction industry is only accelerating. "All of this opens up an incredible opportunity to improve the way that we all work, not just with the technology that we use, but how we all work together."
Breaking it Down: Key Takeaways from Breakout Sessions
With so many sessions to choose from this year, industry experts were able to dive deeper on a large variety of topics that leaders must know in order to transform their business. Take a look at a few insights below.
Moving from Awareness to Action: Addressing Mental Health in Construction
Mental health awareness is something that Procore puts a high priority on. During this session, participants heard from leaders in this space on how we can all partner together to turn awareness into action, as well as learn more about Procore and B1M's "Get Construction Talking" campaign.
Director of Health Promotion at Laborers' Health & Safety, Jamie Becker, shared, "Mental health is not black and white; it's diagnosed on a continuum, a far less exact science, yet the diagnosis and treatment are very real… what's good for the construction business and the bottom line is not always what's best for people."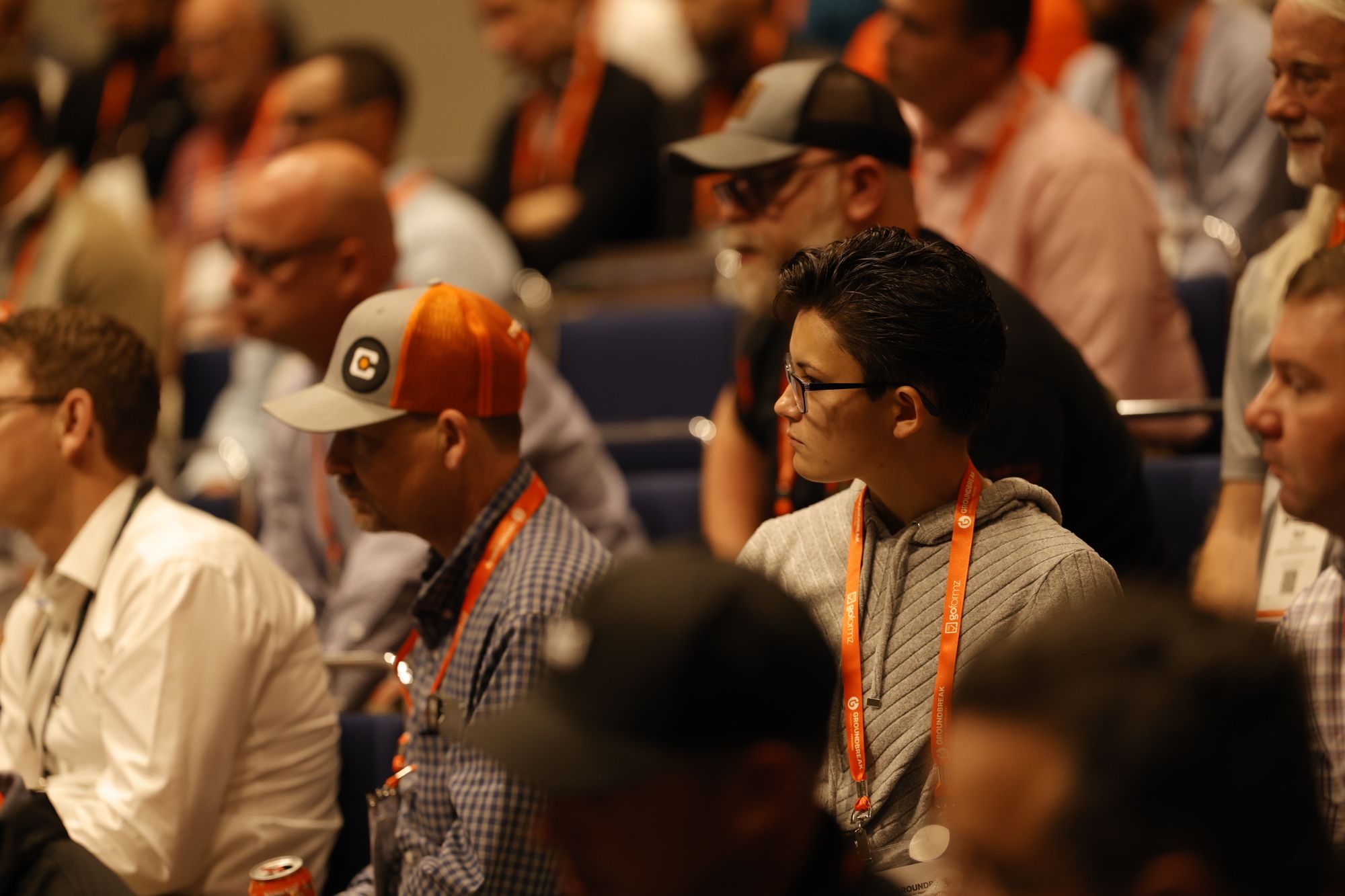 Best Practices for Creating Community for Women in Construction
In this session, female-identifying leaders at Procore led a discussion which highlighted actionable strategies to create a supportive community for women in the construction sector. Procore's Head of Global Talent Brand Emily D'Andrea, says organizations must be intentional about listening to the needs and wants of women when building out spaces for them in the industry.
"Something that we've done at Procore that I really respect and admire is the fact that we listen to women at Procore. We hear what they want; we hear what they need."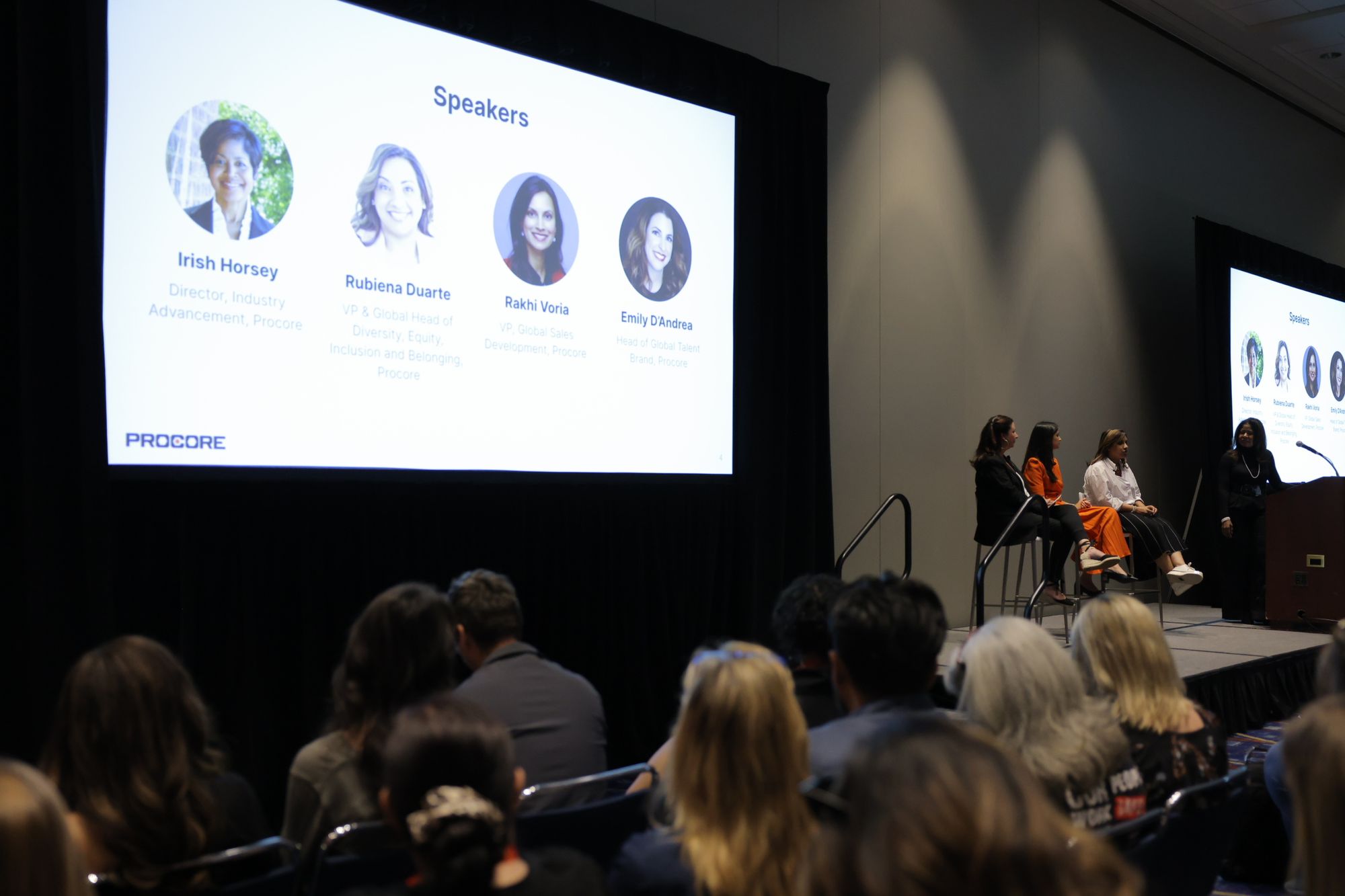 Protecting Your People: Keeping Your Most Valuable Asset Safe
In this session, attendees joined Senior Director of EHS Mastec Renewables and Industrial Todd Stewart and Senior Vice President-ESH, Wanzek Construction Tim Palmer to discuss how companies can improve their safety program with real-world ideas.
During the session Tim shared, "It starts with strong engagement and a critical safety culture that ensures our employees are actively involved and committed to watching out for each other every single day. We believe in strong training processes and retraining, when it's appropriate."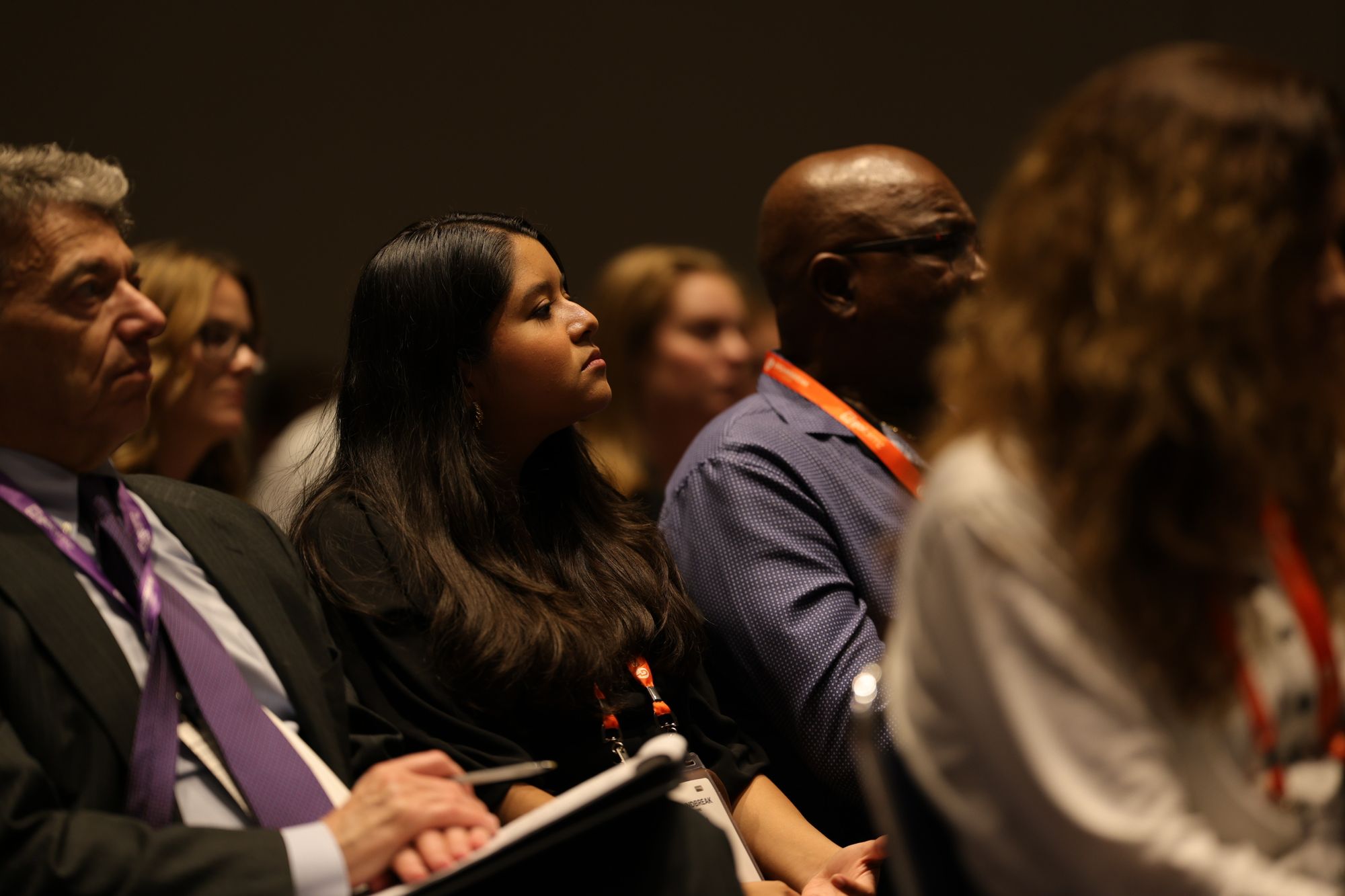 Michael Steep Keynote
Founder and former Executive Director of Stanford's Disruptive Technology Program Michael Steep closed out the first day of Groundbreak. During this keynote, he shared insights into how digital transformation can have a practical and positive impact on your bottom line.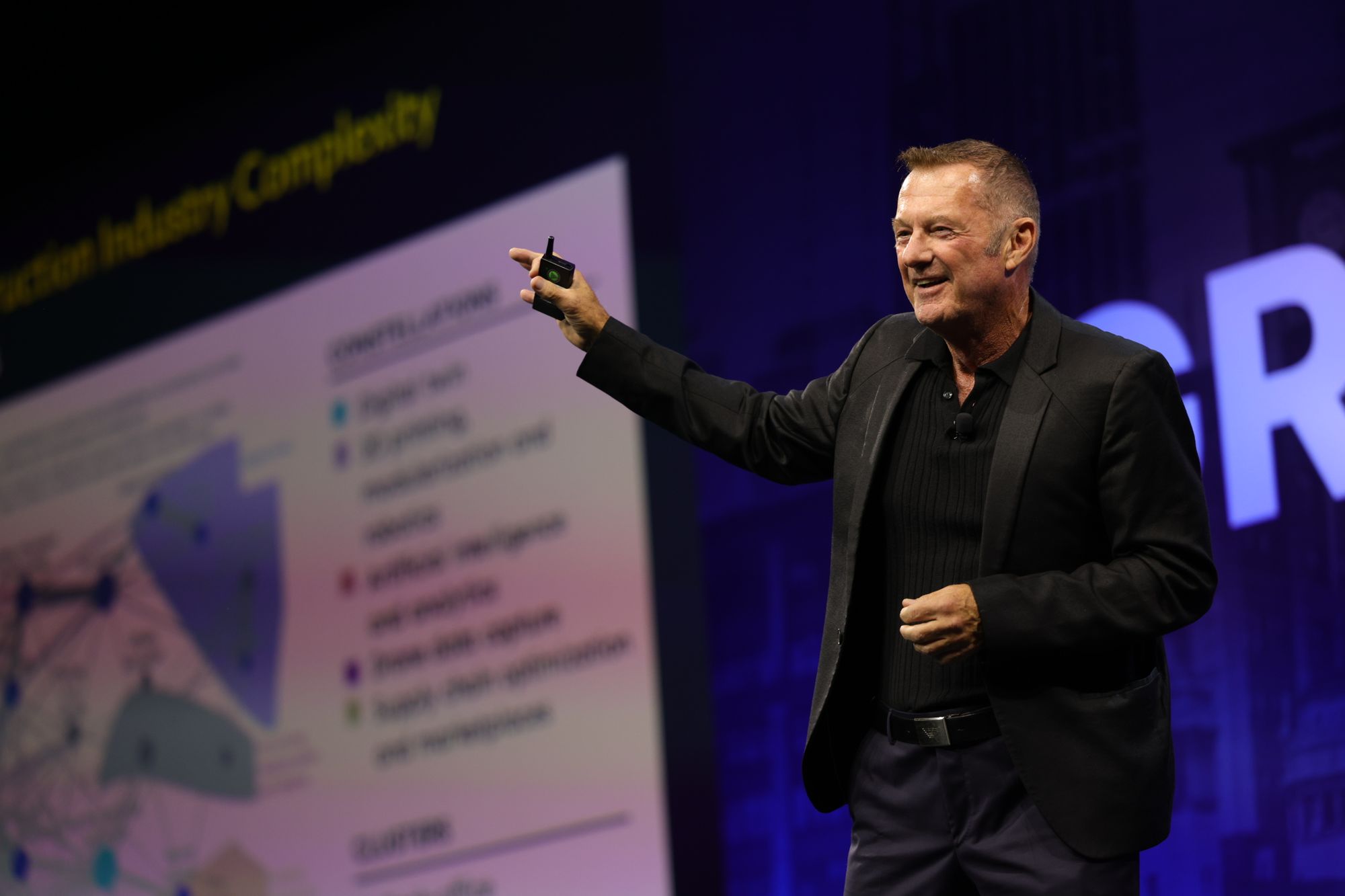 Check back here soon for a full recap on all the great things that happened on day two.
Unable to attend Groundbreak this year? You can still register for Groundbreak Live to watch the opening day keynote and gain next-day access to more than 20 sessions.