Procore's Top 5 Enhancements of Q2 2021 that are Helping Construction Build Smarter
Technology continues to revolutionize the construction industry. Spreadsheets have migrated to software and information that was once housed in a trailer is now at your fingertips. This transition from paper to apps is changing the way we build. Advantages like real-time data insights and simplified workflows are just a few of the benefits technology brings to the industry. Having the right technology solution in place can be a game changer. Procore's top enhancements in Q2 2021 are geared towards helping customers optimize how they build.
Improve forecasting volume and profit with new Advanced Forecasting
Producing accurate monthly forecasts is critical to a project's success. With new Advanced Forecasting, users can produce accurate and real-time monthly cost projections with ease, in a fraction of the time. This enhancement gives users the ability to spread project costs over a scheduled duration to see the monthly cost impact or cash needs at a detailed or summarized level.
"Advanced Forecasting in the budget tool has enabled us to streamline, accelerate, and automate our monthly forecasting process. Its ease of use and direct integration with Business Intelligence applications create a utility that far exceeds other tools currently on the market." - Michael Capuzzi, CFO at The Vorea Group,
Advanced Forecasting optimizes the way users forecast, enabling access to actionable cash flow data, reducing financial risk, and eliminating manual data entry.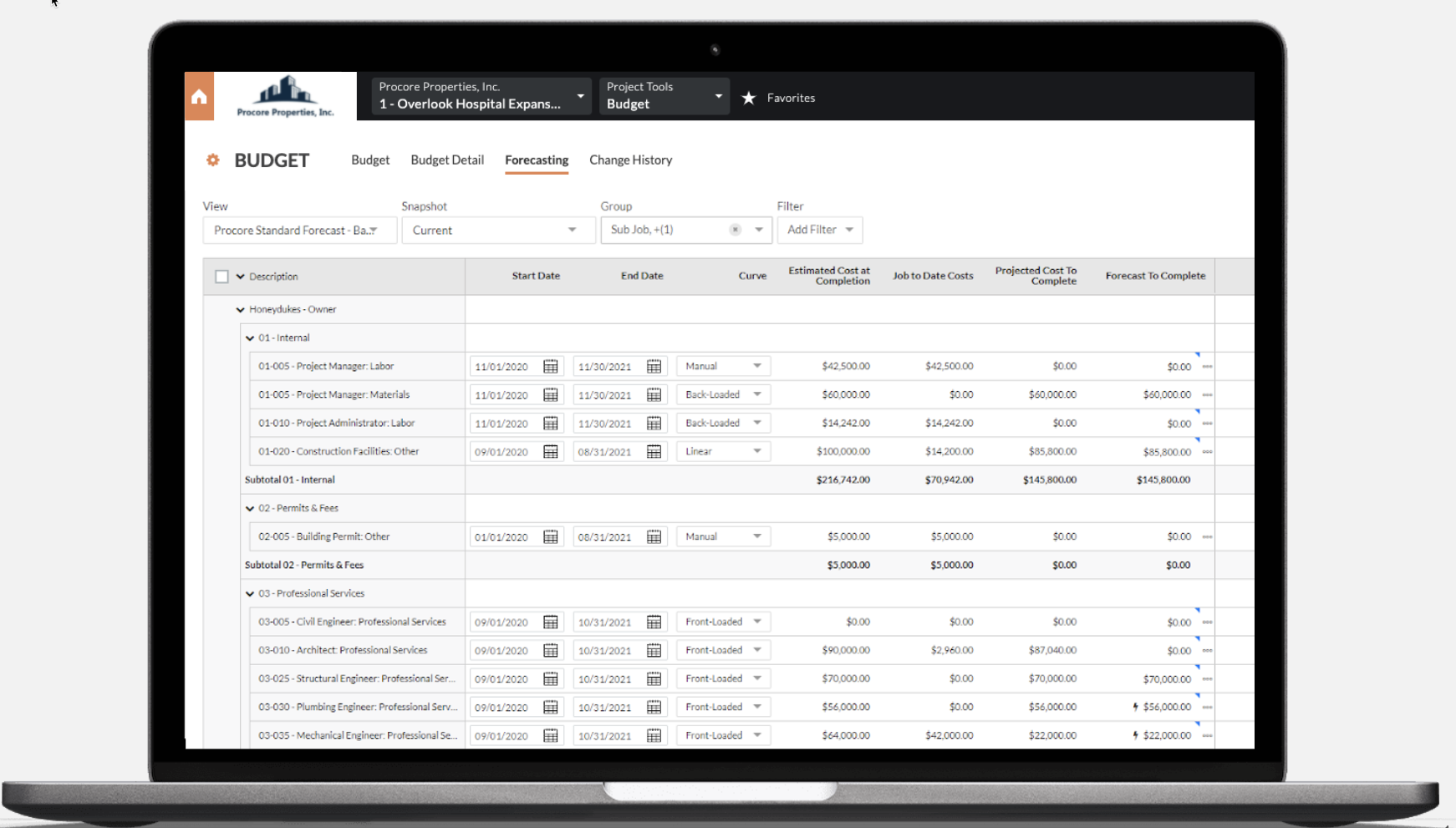 Instantly create Purchase Orders + Schedule of Values from the estimate
Users can quickly perform a takeoff and estimate in Procore, and now create a purchase order directly from the estimate. The schedule of values with unit-based values is automatically created from the estimate, saving time and reducing double data entry. Any estimate type can be used to generate the PO and SoV (Primary/Alternate/CO). This new update helps estimators and project managers quickly scope and price work, so they can minimize risk while avoiding any disruptions to work in progress.

Benchmarking safety programs and optimizing production just got easier
When assessing job site safety performance, one of the most important KPIs to track is lost time injury frequency rate (LTIFR). As any seasoned safety professional can attest, knowing how to calculate and report on LTIFR to the executive team is key. Procore Analytics just made it easier for Environmental Health and Safety (EHS) professionals to track, benchmark, and assess safety program performance by leveraging data in the Procore platform.
The new Total Recordable Injury Frequency Rate (TRIFR) page in the Quality & Safety Report automatically provides deeper insights on Procore's incident tool reported data. Users are now able to easily analyze the frequency rates over time and understand behaviors that lead to various types of incidents. Leverage these insights to prevent those incidents, saving hours of analysis work and preventing lost time due to injuries.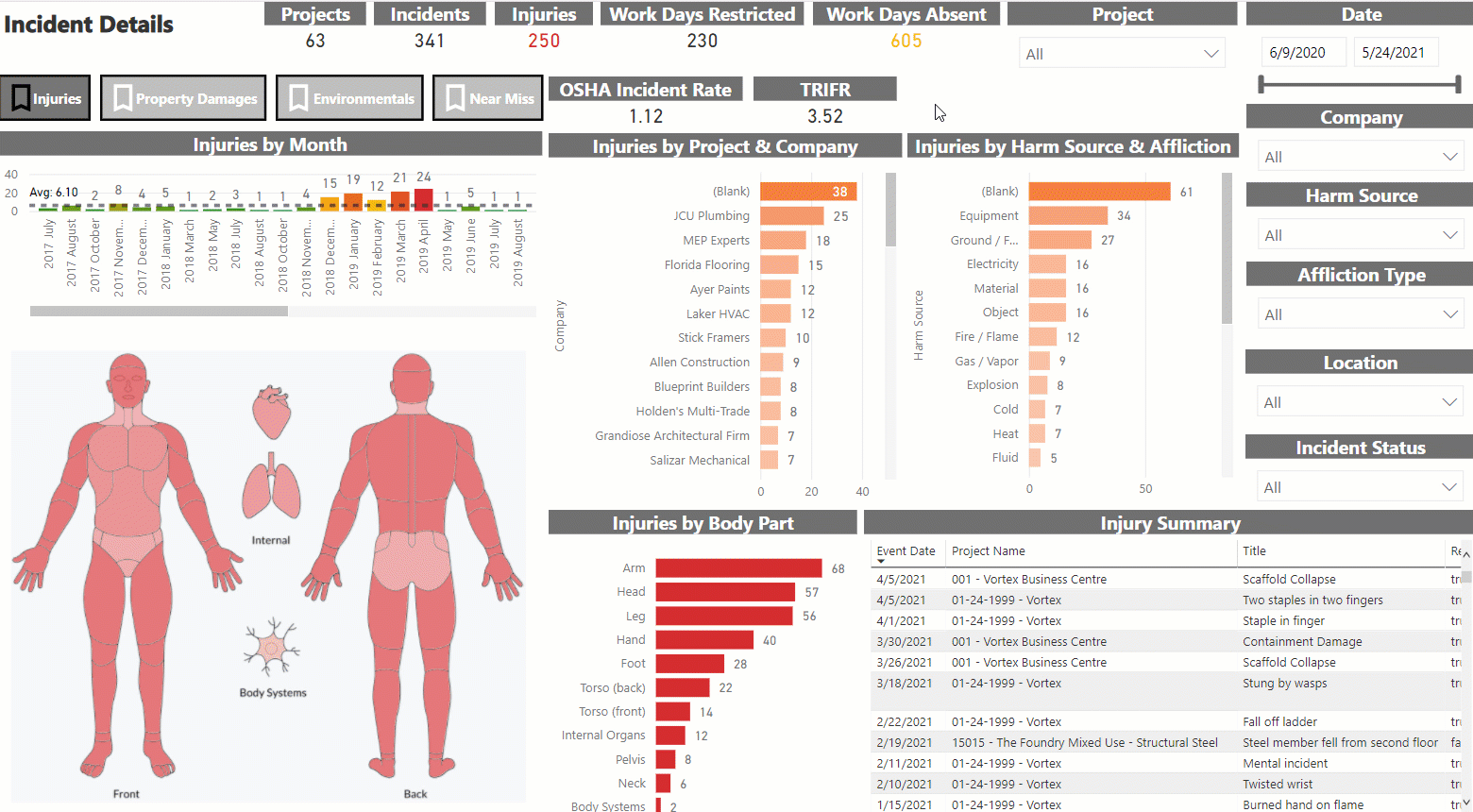 Additionally, the new Specialty Contractor "Production Report" gives users the ability to perform point-in-time production reporting with a single click. Zoom in and closely monitor production-rate data narrowed down to specific date ranges to detect inefficiencies, take corrective action proactively and optimize production.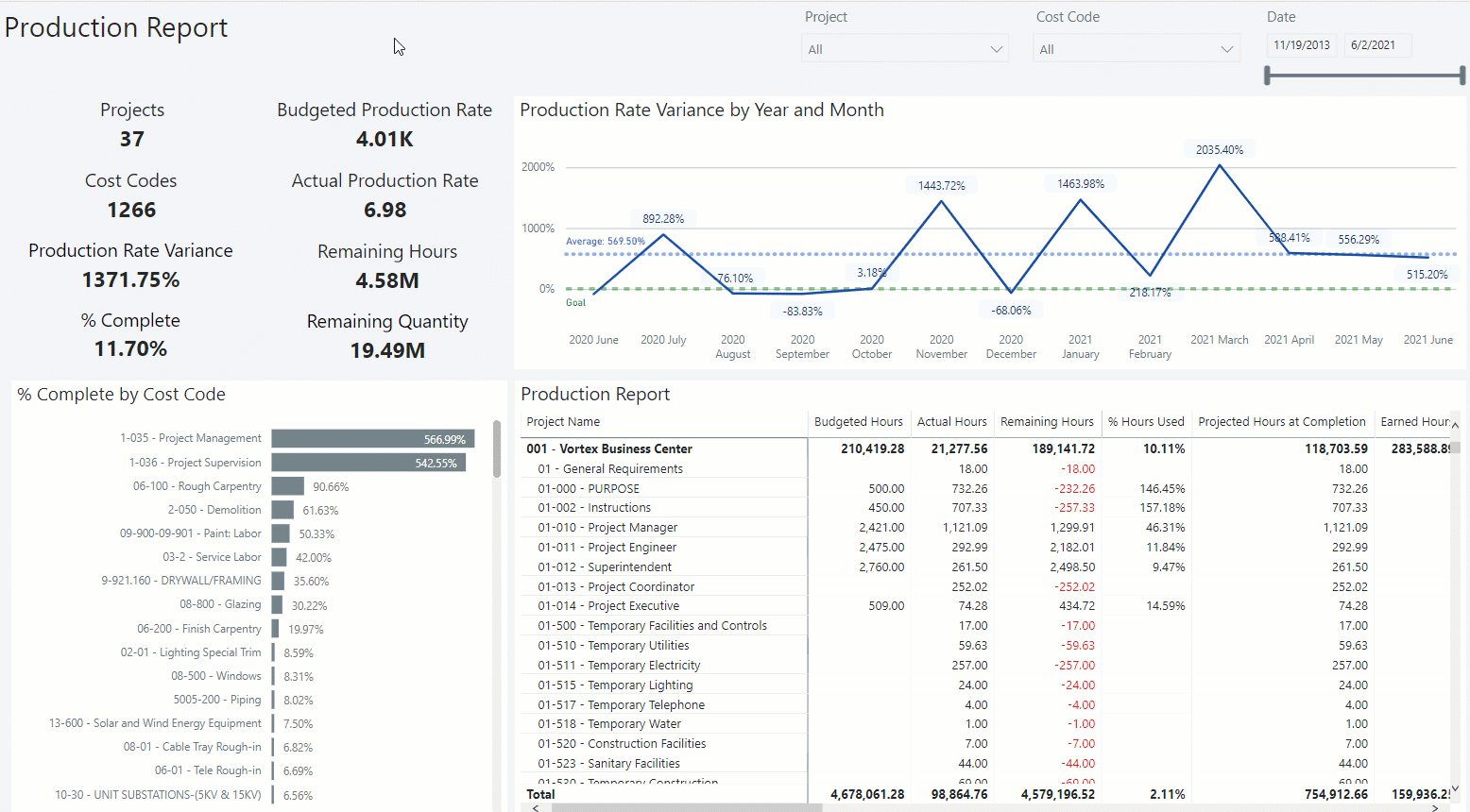 Procore Analytics provides over 140 industry vetted reports and dashboards automating analysis of your data and turning it into actionable insights.
Speed up the payroll process with mobile timecard approval
Approving timesheets in the field is now easier than ever. Admins can review and approve timecards from anywhere, anytime, on their mobile device. Providing accounting teams with greater agility increases optimization for the entire project team.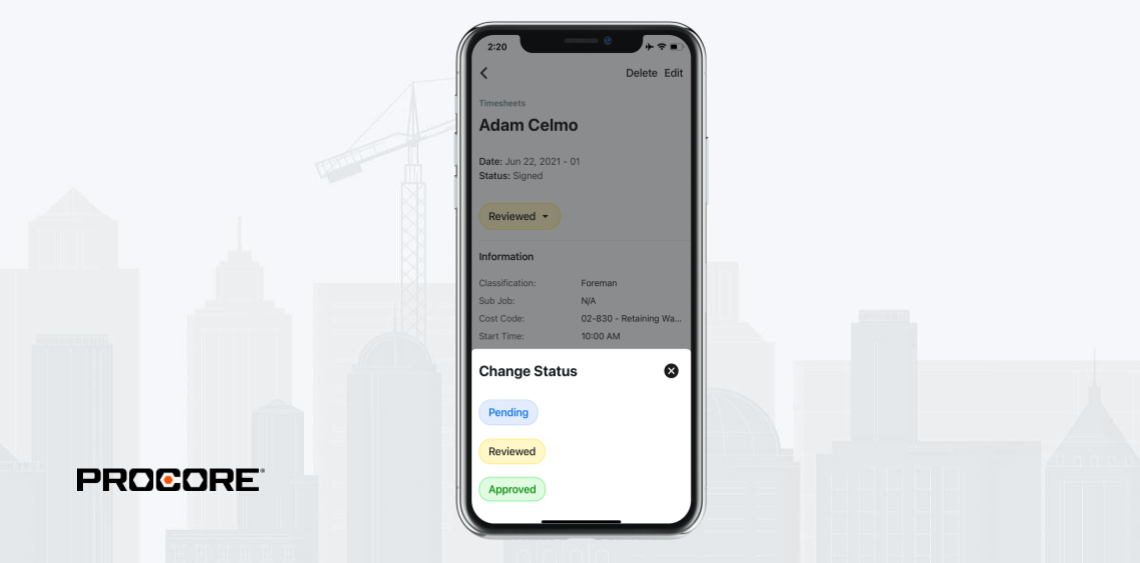 Revolutionize how project teams leverage BIM models in the field
With Procore's patented Dynamic 2D Views in BIM, field teams now have the ability to create 2D lift drawings from 3D models automatically.
Traditionally, teams spend countless hours creating detailed lift drawings from the models. This provides field teams with fully coordinated drawings showing dimensions for penetrations, blockouts, embeds, in-wall piping and equipment. Now, with Dynamic 2D Views, Procore BIM automates the creation of lift drawings, putting the model front and center as the "source of truth" to drastically improve productivity and predictability in the field.
"I'm on the layout side of things, so having access to elevation drawings, on-the-fly, in Procore, is just one more tool that enables me to do my job more efficiently. It's all about having quick access to accurate information the moment you need it. Procore brings that to the table." - Josh Soules, North Mechanical Contracting & Service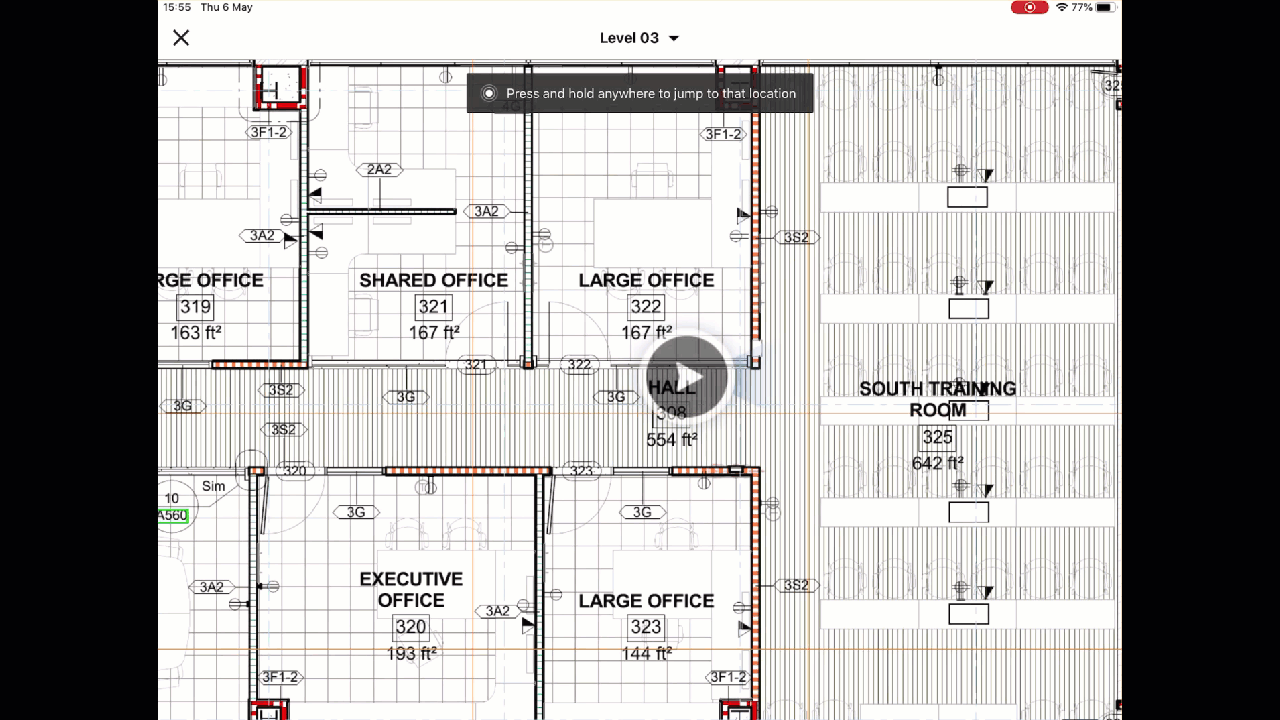 Procore is committed to building solutions to help the industry build smarter, and be ready for what's next. See all 13 enhancements from Q2 2021, and keep up to date with all release announcements at What's New in Procore.
Interested in learning more about how leaders in the construction industry are using the Procore platform to drive positive results in their business during a year of unprecedented challenge? Review Unlocking the ROI of Construction Technology and download the full report.