Your office team's Guide to Groundbreak
You work in construction. Most mornings you recklessly leave your hard hat, dielectric rubber gloves and safety harness in the car. Why? Because you work in the project office. You do occasionally show up at your desk wearing ear protection, but that's when you want to signal to the new guy that his tuneless office "singing" is a workplace hazard. "OSHA doesn't have a rule for this Frankly Lousy Sinatra?" you wonder. They do not at this writing, but attitudes are evolving.
You tell people you work in construction and they picture you on a sky-scraping scaffold high over the streets of Gotham. How to explain that you are not merely the tool-wielding public face of construction, not the constructionaut basking in the glory of the launchpad/jobsite. You are Mission Control. While the hotshots are out there doing their "building thing" and posing for the paparazzi, you and your team have your heads down—maintaining project schedule, ensuring compliance to timeframe, coordinating with design engineers, monitoring quality control, issuing notices to contractors, documenting and evaluating project progress, managing and evaluating applications for payment, ensuring safety compliance…whew! Maybe you should be wearing a hard hat. Project Office = Project Nerve Center. We know.
Groundbreak. Class Time Your Way.
And now here comes Procore's much-anticipated annual Groundbreak event. Procore's annual construction tech summit is exactly that. Attendees from all over the place network and backslap and converse and do business and share in club construction. Over 80 game-changing breakout sessions are yours for the choosing — all approved for continuing education units (CEUs) by construction organizations (excluding Procore product trainings). And Groundbreak's Innovation Labs offer you the opportunity to let Procore's engineers know—in plain language—what innovations your office could use to make the project really fly.
Here are a few of the Breakout Sessions Procore has prepared especially for you and your colleagues at Mission Control…
Notable Office Team Breakout Sessions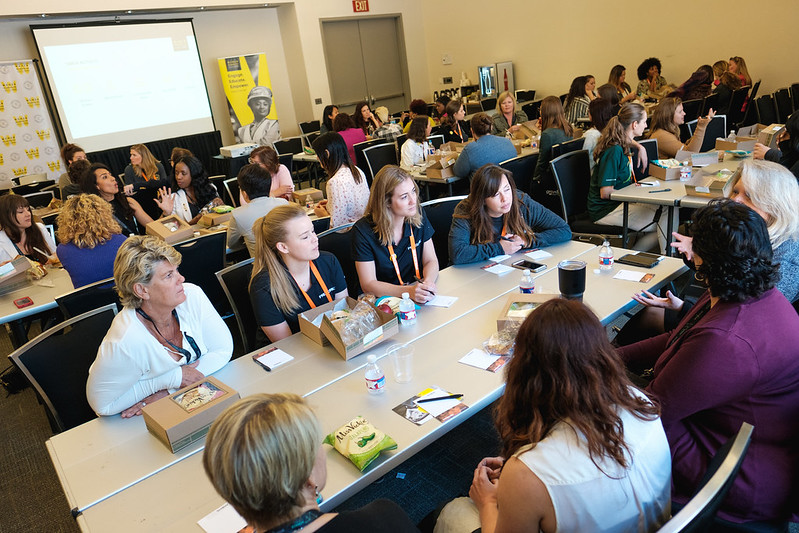 Custom Client Onboarding: How To Train YOUR Way
SUBJECT: Procore Support Center and Company-Wide Communications
Tuesday October 8
1:30 PM
Are you tired of answering the same training-related questions? Are you finding it difficult to drive consistent usage of the Procore platform across all projects and offices? Are you fighting an endless battle trying to keep your SOPs up to date? Learn how some Procore clients are documenting their custom SOPs by reusing Procore's product documentation on our Support Center. You will also learn about a new product that will empower you to create your own certification program by leveraging content from Procore Certification courses to streamline and customize the onboarding experience for your users.
Speakers:
Dean Onishi, Director of Documentation and Training, Procore
Tiffanie Artigas, Manager of Construction Technology, Verdex
---
The 2022 Construction Payments Forecast: The Future of Automated Payables
Subject: Pay Faster, Improve Cash Flow
Tuesday October 8
1:30 PM
Join construction technology experts and D.E. Harvey Builders as we take a look back on the history of payments in construction and how that evolution has created a fractured payments culture. Hear how to stay at the forefront of the industry's changing business landscape as we explore new payment management trends. Learn how Procore Invoice Management can help you get paid faster, improve cash flow management, and increase visibility, while maintaining financial controls.
Speakers:
Katie Rapp, Senior Product Marketing Manager, Payments, Procore
James Benham, CEO, JBKnowledge
Scott Sanders, Senior Project Manager, D.E. Harvey Builders
---
Hello From The Other Side: Essential Lessons from Project Operations and the Project Site
Subject: Wisdom and Experience Through Field and Office
Wednesday October 9
11:30AM
Join this fireside discussion and share lessons learned from careers spanning both field and operational positions in construction. Three women who have climbed the ladder at Hensel Phelps share their path, discuss why you can work on all sides of a construction project, and explore why it makes you stronger, wiser, and more indispensable at your job.
Speakers:
Sarah Forrest, Chief Estimator, Hensel Phelps
Kabri Lehrman-Schmid, Project Superintendent, Hensel Phelps
Sandra Y. Ichiho, Operations Manager, Hensel Phelps
Your Groundbreak
What's in it for you? Oh, you know. High-octane networking, a first-look at vanguard construction technology, a chance to tell our genius developers what YOU want our stuff to do, and a menu of breakout sessions that'll send you home with new knowledge and an actionable competitive edge. Not to mention the Groundbreak perks—social events, song and dance, and in Phoenix this year, a beautiful and celebrated downtown that is yours for the taking.
We're looking forward to seeing you and your team at Groundbreak 2019. It's an experience you won't forget, and in the company of colleagues whose mission you share. Your... office... will thank you. And so will we.