Accounting and Project Management Coexist with Procore's Dexter + Chaney Integration
Last June we announced the limited release of our Dexter + Chaney integration, providing construction professionals with the freedom of selecting an accounting solution that fits with the best-in-class construction project management platform.
I'm excited to announce that the integration is out of limited release, making it possible for all Procore users to seamlessly integrate project and cost data with Dexter + Chaney Spectrum.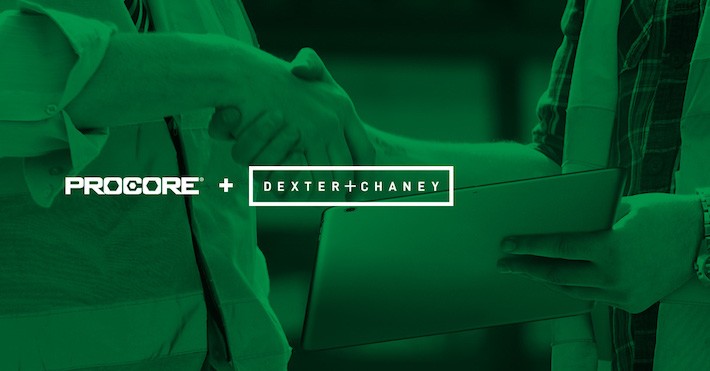 Everything is better in the cloud, and we're thrilled to be able to bring you a 100% cloud-based project management and accounting integration.
With the Dexter + Chaney Connector, you give your accounting team control while giving your project team the confidence to make decisions from the field. Synchronized project cost data eliminates the need for double entry and enables your company to maintain accurate and secure financial data in Procore.
"Procore and Dexter + Chaney hit a really good balance in their integration between where the accounting system should control the process and where the project management system should have control," said Eric Rose, president of EM Rose Builders, Inc., one of the early adopters using the integration between the two systems.
Building this integration with Dexter + Chaney was a perfect fit, amplifying each company's strengths. Both Procore and Dexter + Chaney recognize the value in giving clients the freedom to choose the solution that best fits their needs.
Set your project and accounting teams up for success by bringing them to the cloud. The Dexter + Chaney integration is available on the App Marketplace.