Driving Connection and Sustainability at Procore's Spring Innovation Summit 2022
We recently held Procore's Spring Innovation Summit 2022, during which Procore leaders and industry experts unveiled the latest product updates, discussed construction's role in improving the climate crisis, and explained why connecting preconstruction to a complete construction platform is essential.
The summit kicked off with Kristy McKnight, our vice president of product for Preconstruction Solutions, and Aaron Lober, senior product marketing manager for Preconstruction, reviewing key product updates: vendor selection, assessing scope and cost, and design coordination. We've spent a lot of time getting feedback from customers to bring key preconstruction workflows into the Procore Platform, connecting them all the way into project execution so teams can start and finish their work in Procore.
On May 17, our Bid Management tool enters open beta, the tool features an entirely new format for bid forms. It's highly customizable, and available at the project or the company level, allowing users to improve the types of information received when soliciting a bid. Also, we've officially added Bid Leveling functionality to our tool. Precon teams can now quickly compare dozens of bids side by side to help select the right one.
Since initially launching Procore Estimating, we've been working on making this tool more powerful by making the automated area takeoff tool (currently in beta) smarter and releasing the new bid board which will be in beta this summer. The bid board is essentially a lightweight CRM capability that allows estimators to see the bids they have outstanding and more effectively coordinate their work.
In 2021, we launched the Procore Construction Network (PCN), a digital directory for general contractors, specialty contractors, owners, architects, and suppliers to strengthen their online presence and find new partners.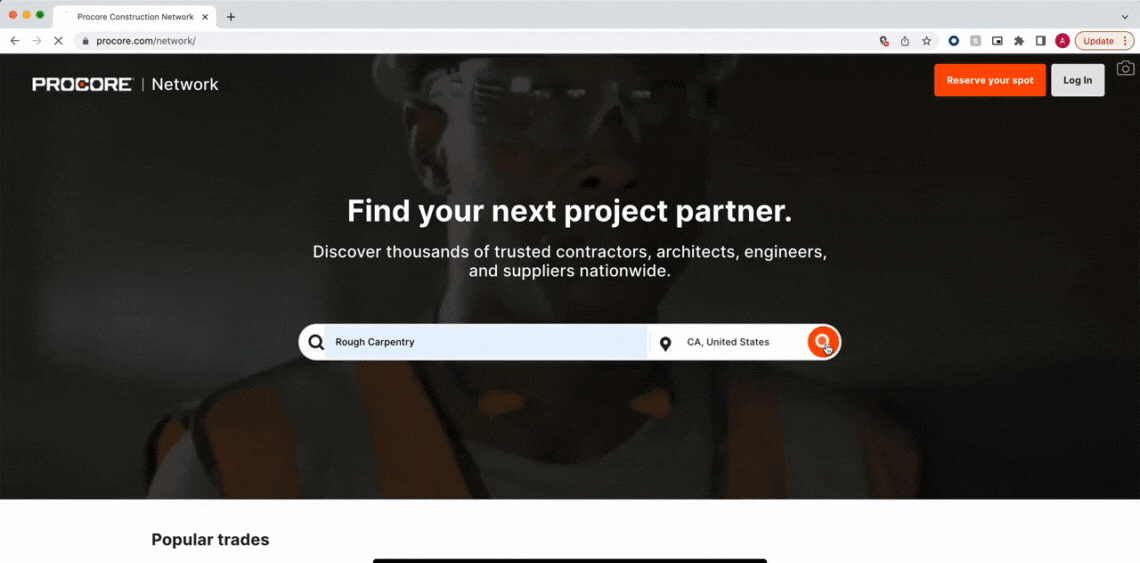 Following Procore's product updates, I spoke with Stacy Smedley, executive director at Building Transparency and senior director of sustainability at Skanska to discuss the role construction can play in reducing global greenhouse emissions.
In an effort to help curb carbon emissions caused by the construction industry, Procore announced a new integration with Building Transparency's Embodied Carbon in Construction Calculator (EC3) to help drive sustainability across the global construction industry. By giving construction professionals the tools to benchmark and assess their carbon footprint, this integration actively helps companies realize their sustainability targets and reduce carbon emissions. The work Building Transparency is doing from a technology and policy perspective to help transform the industry is incredible and Procore is thrilled to partner with and support the organization. Procore's mission is to improve the lives of everyone in construction but this partnership will help improve the lives of everyone regardless of their industry.
Procore has grown immensely over the past year -- we now have over 2 million construction professionals collaborating on the Procore platform in more than 150 countries. Continuous innovation is key to the success of all of our users.
To watch Procore's Q2 Innovation Summit, please visit this link.