Help Teams Run Safer Jobsites Through Procore Safety Qualified
Procore has taken an active stance in helping construction companies build a stronger culture of safety. In conjunction with Safety Week we're introducing an online safety program, free to the industry, for individuals and jobsite teams to participate in and become Procore Safety Qualified. The program is free to the industry and is designed to give construction professionals the tools they need to create a culture of safety and increase awareness on the jobsite.
Sign up here for the Procore Safety Qualified Program, which consists of 5 live-action courses that re-energize and unite project teams around the "why" of safety, instead of just the memorizing of rules and regulations. As Procore's commitment to the cause, this holistic safety program, focused on best practices to avoid the top OSHA safety violations, is FREE to the industry.
Procore partnered with ehs International, Inc. (ehsInc.org.) to produce short videos and helpful, digestible content for each of these classes.
"The Construction Safety initiative is an extremely important one. We believe in what Procore is doing through their Safety Qualified Program and we are happy to partner with the company in order to get resources to construction professionals throughout the industry." -Marjorie Del Toro, Founder and CEO of ehsInc.org.
Who should get Procore Safety Qualified?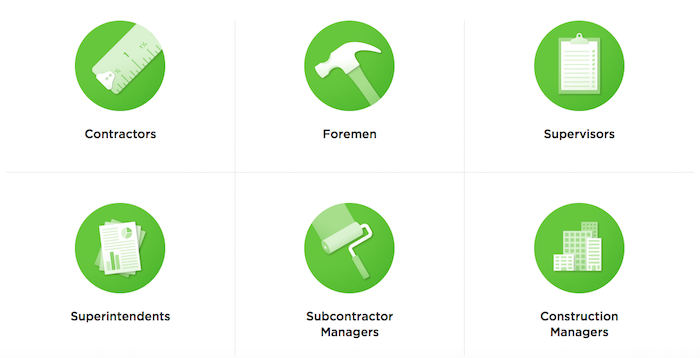 Upon completion of the program, participants receive 5 continuing education units approved by many leading construction associations and a hard hat sticker as a representation of their commitment to safety, to themselves and to their project team. Each one of the five classes focuses on one of the top 5 OSHA safety violations. These include:
Lockout Tagout
Become familiar with Lockout Tagout, OSHA's set of practices that safeguards workers from both the unexpected energization of equipment or the release of hazardous energy during service and maintenance of equipment.
Respiratory Protection
Learn how to create and enforce an effective respiratory protection program in the workplace.
Scaffolding
Become familiar with the structural elements of a safe scaffolding system and the fall protection measures you're required to take.
Hazard Communication
Learn the proper safety information and instructions for using chemicals found in the workplace.
Fall Protection
Learn how to identify the safety hazards often associated with falls and become familiar with the fall protection measures.
Companies, such as Gardner Builders, have already gone through the program and have always been examples of a strong safety culture. They continue to make safety a priority by pushing their entire jobsite teams through the Procore Safety Qualified Program.
"It goes without saying, we want not only our team members to go home safe but everyone who interacts on the projects that we work on." – Bob Gardner, Founder and CEO Gardner Builders
Click here and get your entire team Procore Safety Qualified today.