Latest Update to Procore's iOS
We recently released an update to our iOS that significantly improved the navigation for customers on iPhones. This update focuses on two core areas to improve the user experience:
Bringing the Project Home Page information front and center. We don't want customers to have to dig through Procore to see what's happening on their project, so the first thing users will notice has been changed by the latest update is the Project Home Page. The intent of Procore is to summarize users' relevant project information appropriately right there in their hand. To accomplish this we now provide an overview of open items, the open items across the project, the schedule, and recent photos all in a scrollable feed that feels familiar in a modern mobile app. With Project Home, customers can open the Procore app, get a sense of what's going on with the project and address the most important things right away.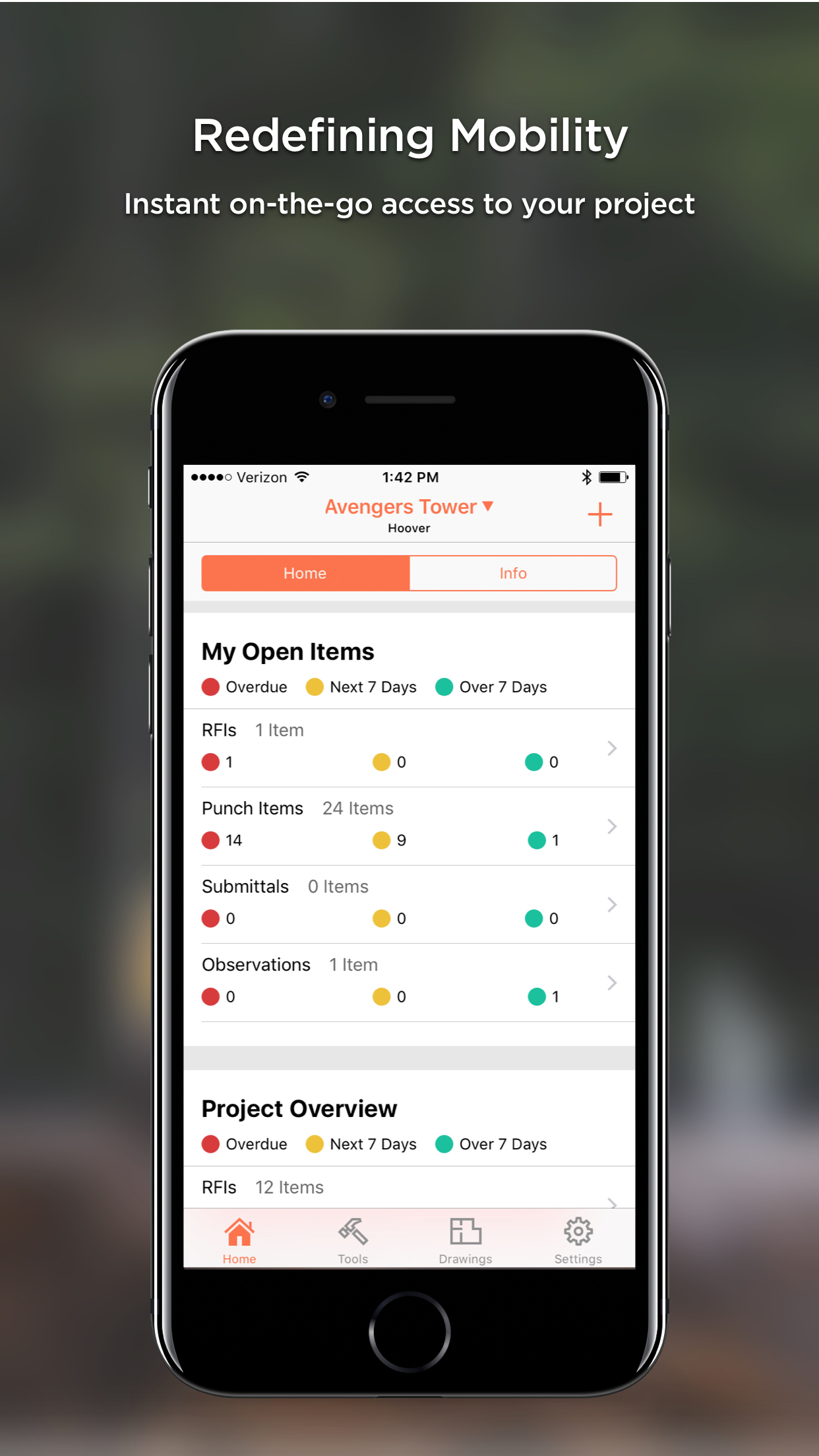 An updated, more modern design so Procore for iOS feels at home with all the other apps on iOS devices. Procore is Drawings Centric. With this in mind, we have promoted Drawings to be one tap away from almost any screen in the app. This makes navigating around the app and between tools so much quicker and easier.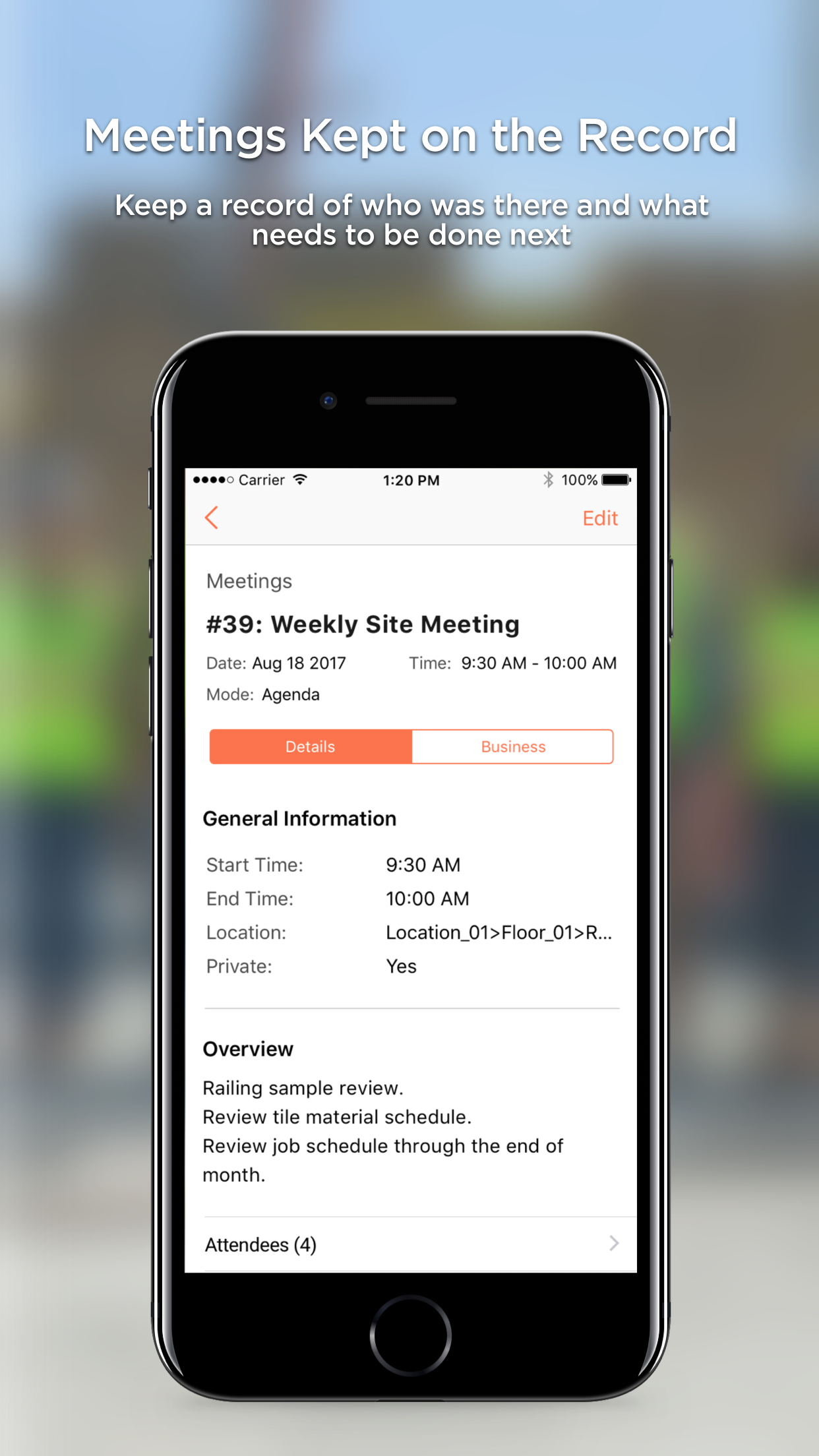 Users will see the new pattern in the Meetings tool in this system update as well and our engineering team will continue to work to bring the updated design to the other tools.
Lastly, we have an experimental feature in this most recent release. In the Observations tool, customers can now share the PDF of an Observation on a job via text, email, or any app on their iOS device that manages PDFs. This allows a Project Manager or Superintendent to share an Observation with people on the job who are not using Procore yet by sending it via text directly to them! Our R&D team is really excited about the possible applications of this feature and look forward to developing it further.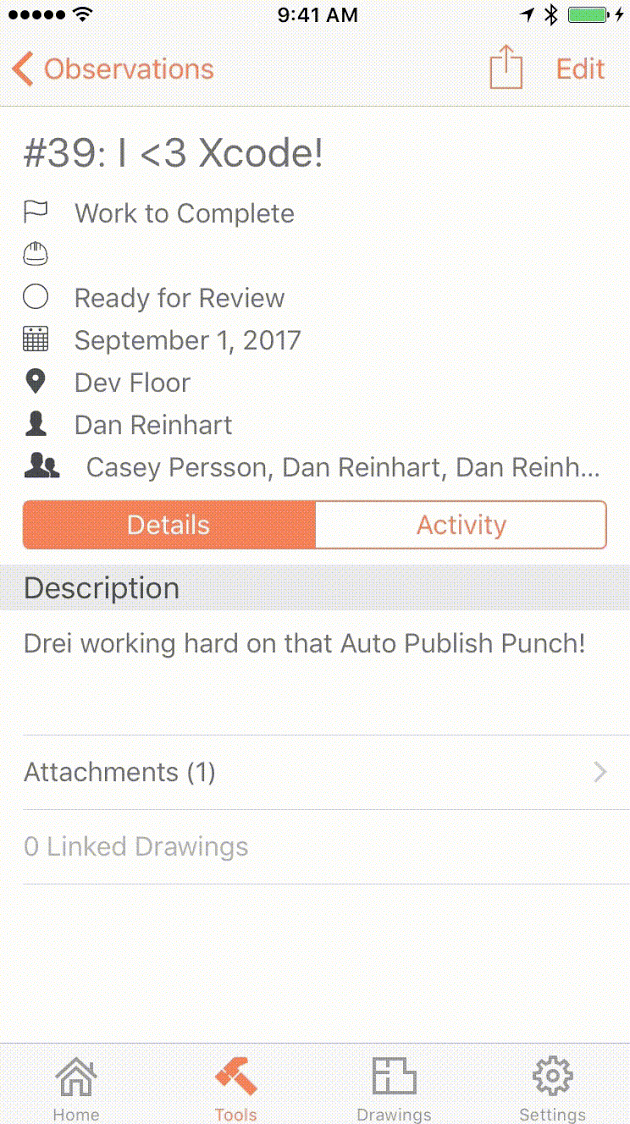 We want to continue to make improvements to Procore that have meaningful impacts on our users, making their jobs easier and allowing for increased efficiency on the jobsite. We pride ourselves on being user-centric, easy-to-use and providing time to value to our customers and we intend to deliver on those values. Clients can look forward to ongoing updates like these that improve their user experience.