Procore's Platform continues to expand
At Groundbreak this year, we are highlighting the continued growth of the Procore platform through the partner ecosystem on our App Marketplace. It is through these partners that we are able to expand the capabilities of our platform in accounting and analytics, document management and drones and beyond. You name the workflow within construction, there is likely an integration that solves for it.
In order to shine a light on our innovative partners, we invited them to showcase their solutions at Groundbreak and have over 40 partners launching new integrations or new products at the event. These integrations serve specialty contractors, general contractors and owners alike – simplifying workflows and integrating complex tech stacks.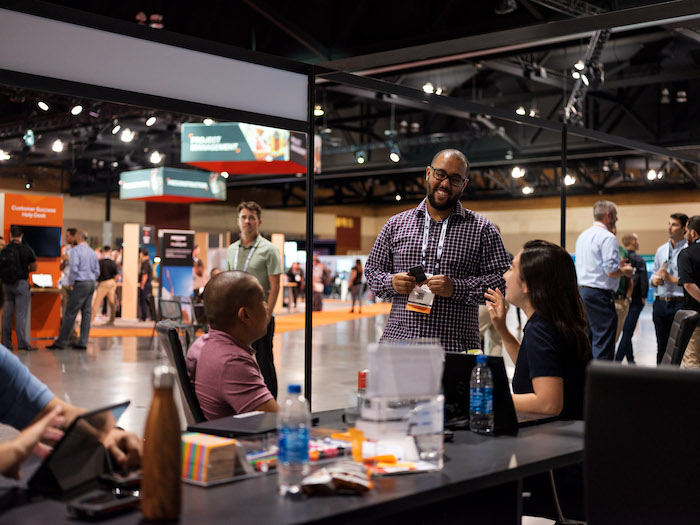 A few of the many partners exhibiting at Groundbreak this year include:
BuildR
Buildr bridges the gap between construction and facilities management. Their goal is to make it easy for users to closeout, deliver, and maintain their projects.
BuildR is launching a new product at Groundbreak for the second year in a row. The company leaders were previously Procore engineers who branched off to pursue their own passions, eventually integrating their solution with the Procore platform. Visit their website for more information.
eBacon
eBacon's integration enhances Procore's timecard system with geo-specific overtime and double-time calculations, prevailing wage rate assignment, trust management and payroll processing.
This is a tool built for specialty contractors focused on expanding Procore's Field Productivity tool and allows for users to connect directly into payroll.
iConstruct
iConstruct allows user to upload Navisworks Grouped Clash Issues directly into Procore. At Groundbreak, they are launching their embedded model viewer within the Procore Platform.
Leica
Leica's integration simplifies data flow between Procore and Leica Geosystems Solution for Digital Construction. This year they are launching a new hardwear integration.
Quickbooks Online by Lienwaivers
Quickbooks integration now allows data to sync between Procore Construction Financials and QuickBooks Online with the lienwaivers.io QuickBooks Online Bridge.
SmartPM
SmartPM's integration with Procore launches this year at Groundbreak. The new integration seamlessly connects Procore users to the SmartPM Project Analytics Engine, providing access to SmartPM's Project Oversight, Process Improvement, and Forensic Delay Analysis capabilities directly from within the Procore system.
STACK
STACK is a preconstruction project hub where entire teams can view, search, measure and collaborate on project document. This integration is launching at Groundbreak, built specifically for specialty contractors.
Check out the many other partner products and integrations that are launching at Groundbreak this year and stay up to date with the latest on our App Marketplace.