Reducing Friction and Unblocking Project Teams with Procore-Powered AI Technology
Spending hours renaming documents in a folder, searching thousands of files for that one specific photo with the right context, or dedicating valuable time to creating a takeoff all just to lose the bid. It's this kind of time-consuming, productivity-draining work that causes serious frustration. The construction industry has not been shy about the burden these tasks place on their teams and projects. Fortunately, Procore is working to reduce this friction by incorporating AI-guided technology across our current product offerings.
Over the past two years, we've acquired two AI-focused companies, INDUS.AI and Avata Intelligence, enabling better process improvement throughout the entire construction lifecycle for our users. Project teams can now benefit from Automated Area Takeoff and Quick Capture, both AI-guided tools, to drive more productivity on the jobsite.
Automated Area Takeoff: Less Time Estimating, More Time Winning
With Automated Area Takeoff, users can perform takeoffs and estimates more efficiently and ultimately submit more bids on the projects they are likely to win. For many estimators, the area takeoff process is one of the most consuming aspects of the project, but with Automated Area Takeoff users can leverage ​​machine learning technology to automatically detect areas in a floor plan and reduce the amount of time required to execute an area takeoff.
For many, Automated Area Takeoff can help cut down time spent on the area takeoff process substantially. Instead of needing to manually trace outlines of each room while adding a takeoff on a floor plan, users can now click one button to run a room detection across one or multiple drawings. After the detection is complete, users can select all the detected areas for a drawing at once, or select specific rooms individually. Automated takeoff is also now available for concrete, and roofing takeoffs will be supported by Fall 2022.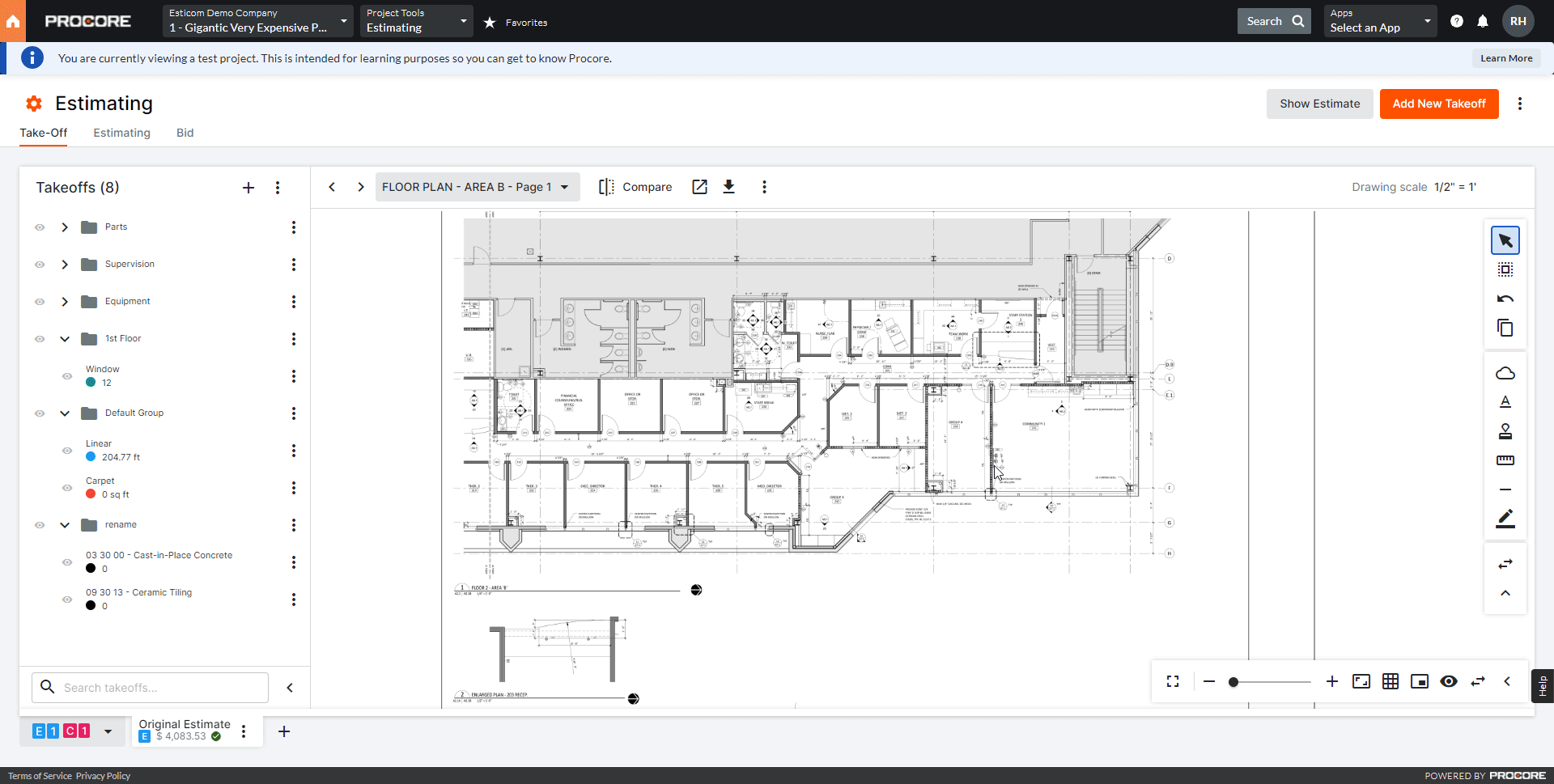 Quick Capture: Create Punch Items Faster
Historically, the punch list has suffered from delays and headaches because there are so many moving parts that require so many people to react. With Procore Quick Capture, users can create a punch list by simply capturing a video of punch items and talking directly into the Procore platform. Capturing hundreds of items, photos, comments, and assignments in the field tends to be tedious, repetitive and costly. Quite often, these entries are also littered with data mistakes that need to be adjusted prior to distribution.
Now, users can reclaim that time by automating and simplifying data entry in the field. Procore Quick Capture uses voice-enabled input technology and can significantly reduce the time required to create a punch list. When users record a video while dictating a set of punch list items, our Quick Capture tool automatically transcribes the audio and populates key fields including title, description, photos and assignees.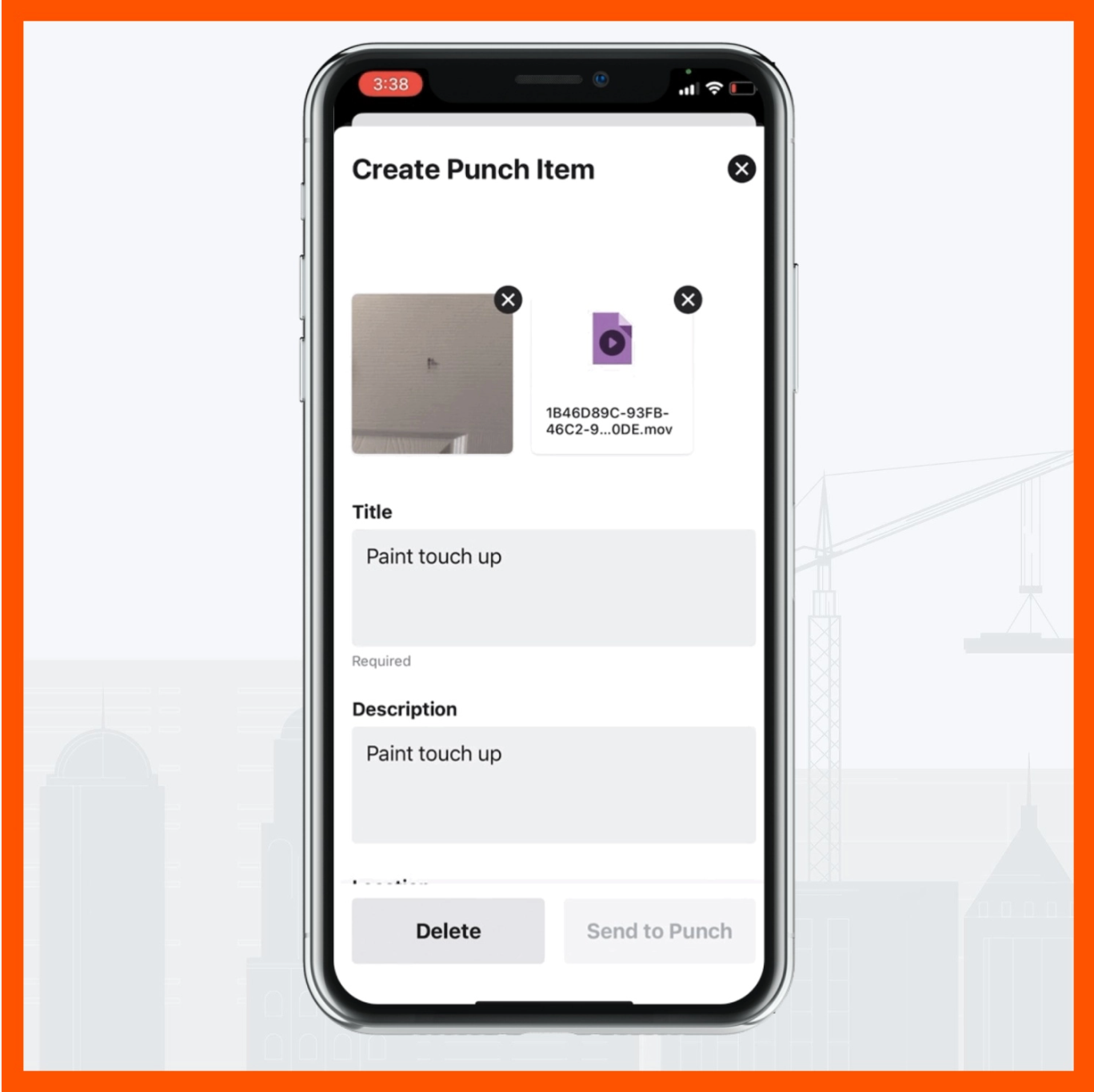 What's next?
We're constantly innovating by connecting stakeholders, workflows, data and tools through our machine learning and AI technology. Looking ahead, we will continue to focus on the items that drive increased productivity and profitability for the industry. Stay tuned to see how Procore will forge a path forward to unlock new project efficiencies and give teams more freedom to leverage the solutions that work best.