Say Hello to Submittal PDF Markup, Your New Time-saving Best Friend
Updated on June 1, 2019 Customer success with our tools is our top priority. Accordingly, we have decided to temporarily roll back the release of the Submittal Markup feature in order to make some enhancements. These changes are based on customer feedback and will result in improved usability. We expect to reintroduce this feature shortly. In the interim, users who click on an attachment will be taken to a read-only viewer.
In the past year, Procore users uploaded nearly 3 million submittal attachments. With the submittal tool being so widely used, we received valuable user feedback asking us to make the submittal process in Procore even better and we listened.
Today, we are introducing our new Submittal PDF Markup feature, available for free to every Procore user. With this new feature, you can now markup submittals directly in Procore.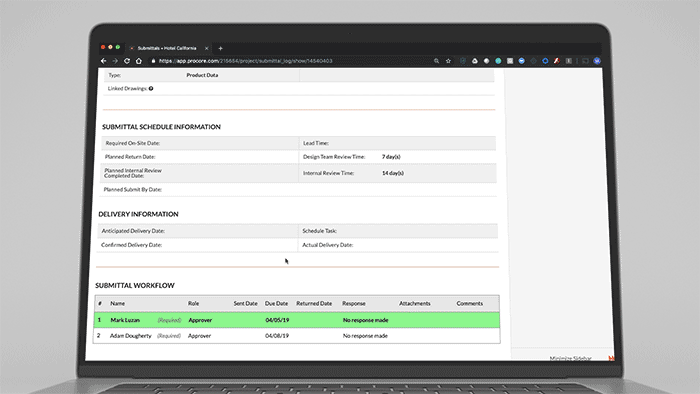 The feature allows users to:
Eliminate unwanted extra PDF download/upload steps
Eliminate the need to use third-party markup applications
Highlight, comment, color, or draw on your PDF document
Upload customizable company stamps
Add a blank page to the front of PDF documents for stamping & comments
See an activity feed tracking who added what markup and when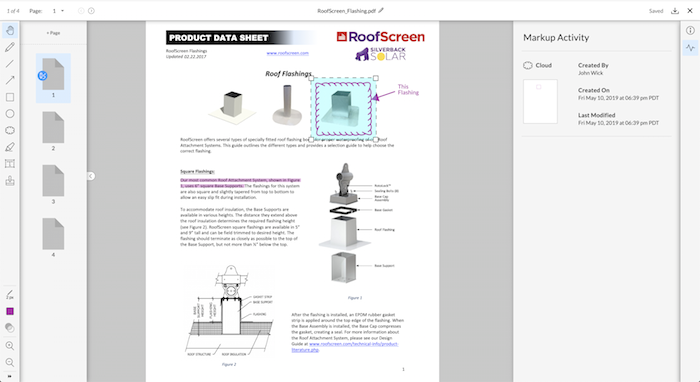 We did the math and if the Submittal PDF Markup tool can save our users a minimum of two minutes per submittal, that would be close to 100,000 hours back across the construction industry, which could be used to complete higher value work on jobs.
"The centralization of data is something we're constantly striving for in our industry, and Submittal PDF Markup is the perfect example of taking strides in the right direction. With the markup feature, we eliminate many redundant steps, and by redundancies we mean having to always locally download documents, mark them up then reupload the documents onto Procore." -Ben Iwanowski, Project Coordinator at Broccolini Construction.
Since all submittal approvers in the workflow can now mark up and stamp the submittal within the Procore platform, project teams can maintain a single document with everyone's comments. Eliminating multiple copies of the same file will reduce confusion and risk, preventing users from accessing and working off of an out-of-date submittal document.
Want to get started with your time savings? Learn more about Procore's submittal tool or register for a webinar on "Solving the Industry's Top Project Management Challenges."