Sponsoring Groundbreak 2023: Connect with Industry Leaders and Change Makers
Groundbreak, the construction industry's must-attend conference, will return September 19-20, 2023. This year's event will take place in Chicago, a global city known for its architecture and contributions to the built world.
At Groundbreak 2022 in New Orleans, we spoke to several sponsors in the Expo Hall who were planning their return in 2023. Time and time again, we heard from attendees and sponsors alike that Groundbreak is one of the industry's most valuable experiences.
"Procore truly understands how to create a meaningful event that caters to all stakeholders within an organization and that enables us to meet with all stakeholders who can champion our product or make the decision to purchase," said sponsor Kellie Lee from Extracker.
Filled with energy, the Groundbreak Expo Hall provides opportunities for vendors to collaborate and build relationships with construction industry peers.
Returning sponsor Caleb Taylor, co-founder of Buildr, said, "I think for vendors who integrate with multiple platforms, Groundbreak is the best place to meet other vendors in this space and collaborate together, as well as the best place to get connected with Procore users who are actively looking for other solutions to pair with Procore. If you're a Procore user yourself, I think a lot of people find so much value just in the hallway conversations with other companies from around the world."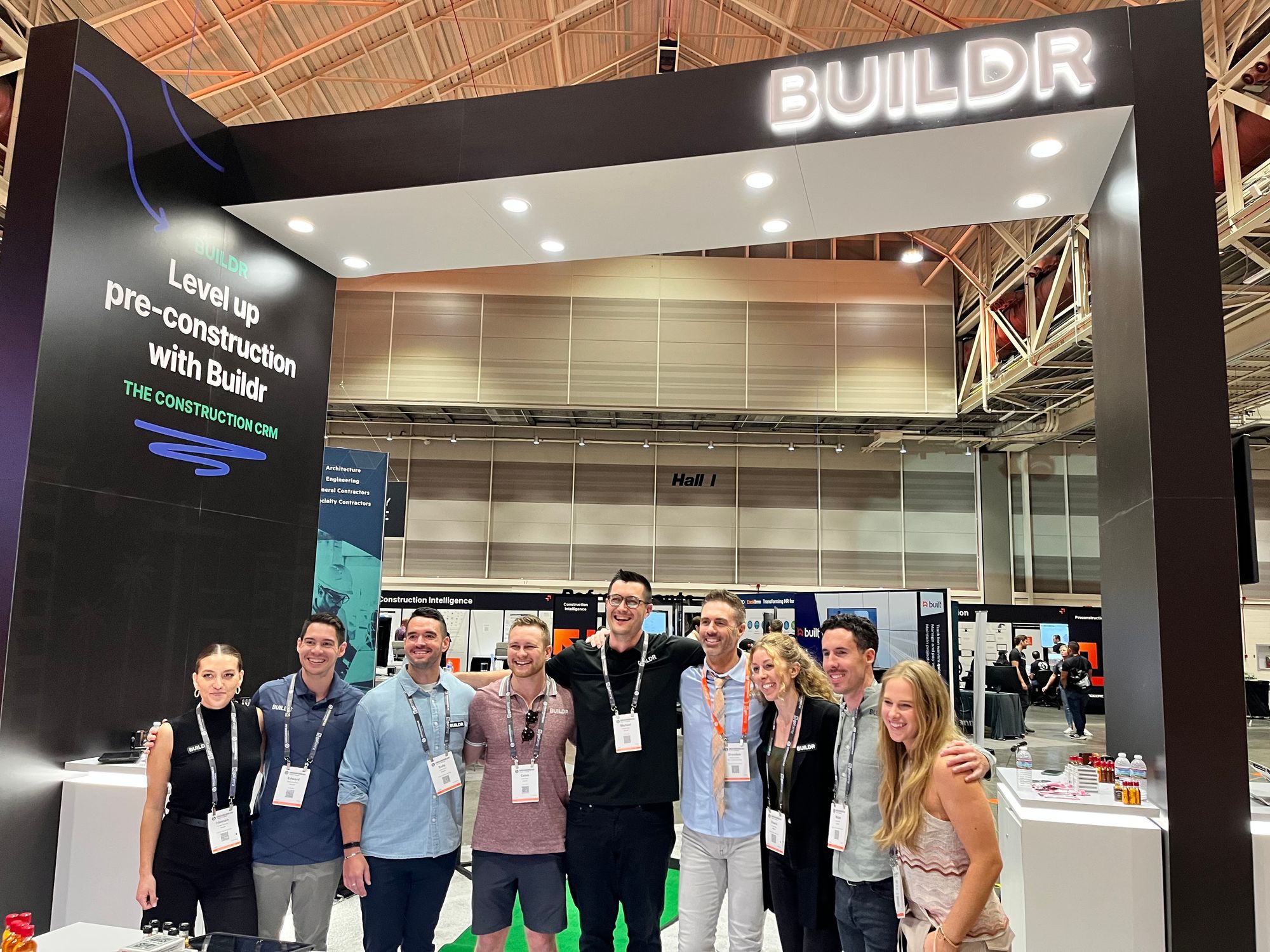 Last year, more than 3,600 industry leaders and change makers attended Groundbreak. According to 2022 sponsor, Jonathan Haddad from Matterport, it is a conference that breeds innovation in the construction industry.
"It's been awesome meeting all these different types of people here for different use cases," Haddad said. "People are just trying to move forward technologically. They're doing it. They're here. They're Groundbreakers."
Each year, thousands of attendees bring back what they learned at Groundbreak and become catalysts for change at their own companies. This mindset creates a prime opportunity to develop and foster customer relationships.
First-year sponsor Omri Sorek, CEO and founder of Trusstor, said, "It's been incredible, super insightful. The audience has been laser-focused on relevant GCs, subcontractors, and developers who want to integrate technology, understand the value of technology, and understand the need for technology."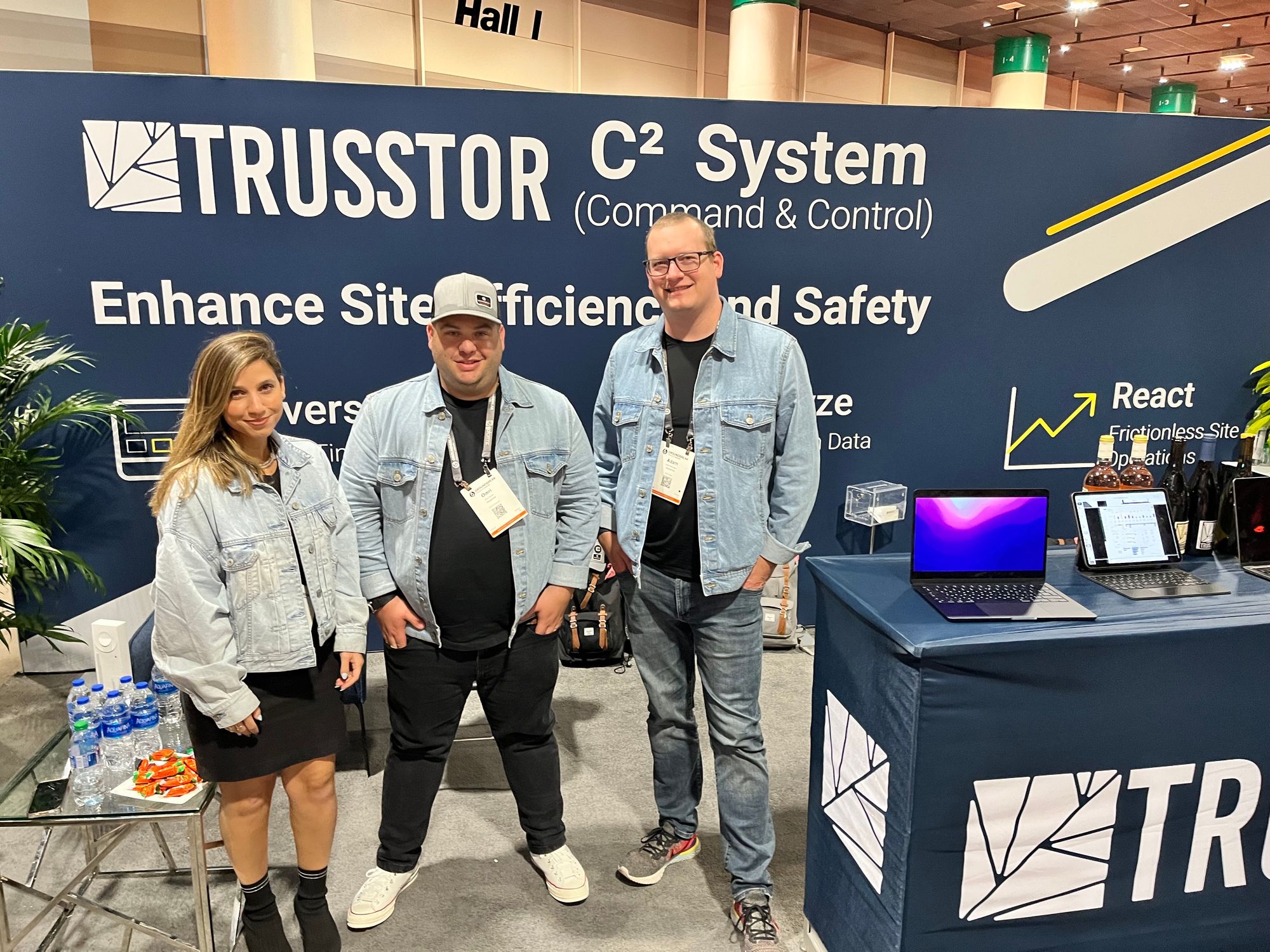 Attendee Christina Hannah, a project administrator for Pat Williams Construction, said, "I found it incredibly insightful to speak with reps at software companies we currently use and at ones we need to invest in."
The two-day conference offers inspiring keynotes, informative breakout sessions, and countless opportunities to connect and meet with other Procore users. The Expo Hall, open throughout the event, allows attendees to learn and consider how they can optimize their work. Companies that send employees to Groundbreak demonstrate their investment in talent development.
Attendee Kate Calenberg, talent development manager for Skender Construction, said, "Groundbreak is unlike any other conferences I have been to. The expo hall focuses on the users, providing support to get the most out of the program through the innovation labs and expert help kiosks. It was such a great use of time."  
Procore is now accepting applications for 2023 Groundbreak sponsors eager to showcase their ideas, products, and services to a captive and enthusiastic audience.
Learn more about becoming a 2023 Groundbreak sponsor at https://www.procore.com/groundbreak/sponsors.