The Win-Win of Inclusive PPE with Iron Elk Founder Laura Biggerstaff
Personal Protective Equipment (PPE) that fits all body types is essential for keeping workers safe and an easy way to attract and retain a diverse workforce. Forward-thinking providers and manufacturers are working with construction companies to help meet their employees' PPE needs.
Laura Biggerstaff founded Iron Elk Safety Apparel, a certified woman-owned small business, to provide safety apparel to all body types. I recently met with Biggerstaff to discuss the importance of properly fitting PPE and how it can foster a greater sense of belonging across the construction industry.  
When did you first learn about the need for inclusive PPE in construction?
I was at a manufacturing networking event and struck up a conversation with an owner of a construction company. After she brought up how difficult it was to find PPE for women in construction, I reached out to a couple of my contacts in manufacturing and quickly confirmed this observation.
I saw this as an opportunity and started Iron Elk to supply safety apparel beyond "one size fits all" to both men and women, from hard hats down to steel toe boots.
What are some common challenges your customers encounter with PPE, and how does Iron Elk tackle these issues?
At the end of the day, it's a safety hazard if their safety apparel doesn't fit them. My biggest obstacle right now is building awareness of the options and products that are out there. Historically, manufacturers haven't seen the value of investing in the development of products for such a small part of the market. I'm proud of the manufacturers I work with for having the foresight to be prepared as more women enter the industry.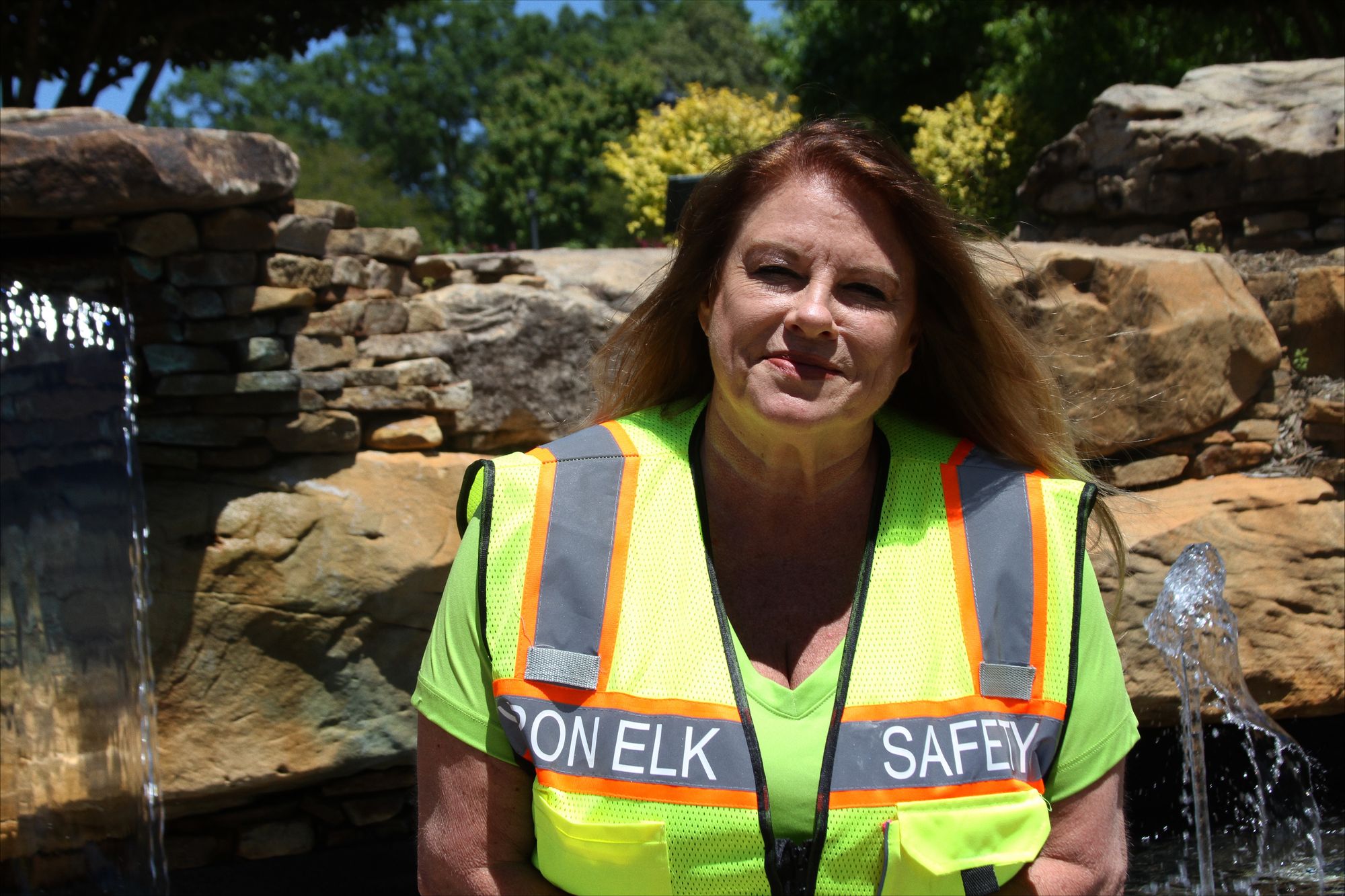 Construction managers also play a big role. Many are uncomfortable approaching a female worker about sizing. Whether they're in safety, operations or HR, these are important conversations, and they should start from the top down. In talking with some of my customers, it hasn't even crossed their mind to ask or consider if the PPE they're providing fits their female workers. I always tell them to ask the women, they'll tell you what they need. The companies that are successfully doing this ultimately have a higher likelihood of attracting and maintaining diverse talent.
How have  you been able to advocate on behalf of women in the trades?
Although I don't work directly in the field, I provide a unique perspective to conversations as a member of the Skilled Trades Alliance. I also spotlight women every week in our "Meet the Women Who Rock" social media posts in hopes to elevate the accomplishments these strong, smart women have achieved in their fields.
Women in construction are one supportive group. While browsing a Facebook group dedicated to women in the trades today, I came across a young woman's post. She revealed that her father had discouraged her from pursuing a career in the trades, believing that it would be too challenging for her to find employment as a woman.
Here are some of the responses from other women in the group that stood out to me:
"You are only as successful as you allow yourself to be."
"You go to school. We're paving the way for you."
"That's what I once thought. Now I own the company."
The more women who get into the trades, the easier it'll be for the next generation. They've struggled through all kinds of obstacles, yet they survive and love telling their stories because they know it will help others reach their goals.
How can PPE help attract and retain a diverse workforce in construction?
I cannot emphasize enough how important listening is. That's the number one thing I recommend to construction companies -- talk to your employees and hear them out. Your employees need an environment where they feel comfortable saying what they need and that you'll deliver. If done right, it will only yield positive outcomes for the business.
Learn more about how providing inclusive PPE can be a powerful tool for recruiting and retaining a diverse workforce by taking the latest free and on-demand Procore Safety Qualified course, "Suiting Up For Safety: A Guide to Meeting the PPE Needs of a Diverse Workforce".